2023 CDI Sydney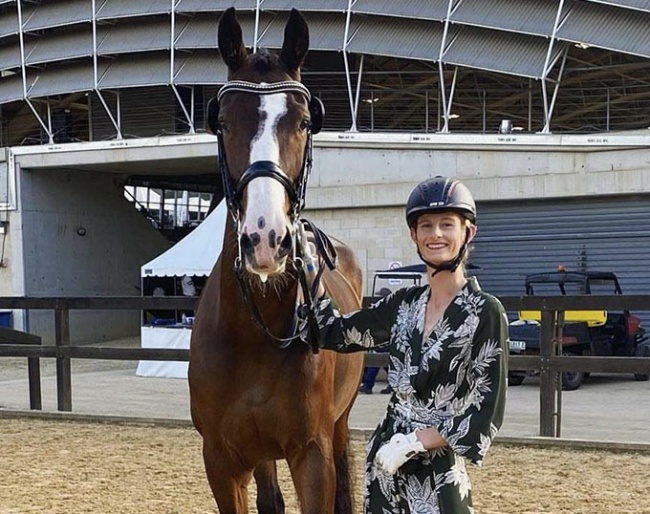 Australian Tanisha Ryan made her mark in the Under 25 division at the 2023 CDI Sydney on  25 - 27 April 2023, recording a double victory and one second place aboard Prequel. After a six-year career at international Young Riders' level, the 22-year old made a successful jump into the U25 Grand Prix division.
The 22-year old Ryan has partnered with New Zealand bred Prequel to make her Grand Prix dreams come true.
Building a Career as a Young Rider
Ryan's international show career kicked off in 2017 when she was 16. Her career starting horse was Quizzical, a now 16-year old Australian warmblood (by Ritual van de Wateringhoeve out of AP Mirra). 
The pair made its CDI debut in Sydney in April 2018 and competed at all major internationals in the county  through 2019. They campaigned at four international venues in the course of three years: Brisbane, Bawley Point, Boneo and Sydney, clocking four wins. 
At the end of 2018 Quizzical sold to Laidley Nathan for Australian junior Lucy Coventry to ride and Tanisha continued with Jembrae Rattle n Hum (by Riverside x Tristram xx), which she competed at CDI Young Riders' level in 2022.
Prequel for the Sequel
In order to take Tanisha's career to the next level, the Ryan family acquired the New Zealand bred Hanoverian Timbermill Prequel five months ago as her stepping stone. Bred by Kerry Sanders, Prequel is by Prestige VDL out of Crystal (by Dream Boy).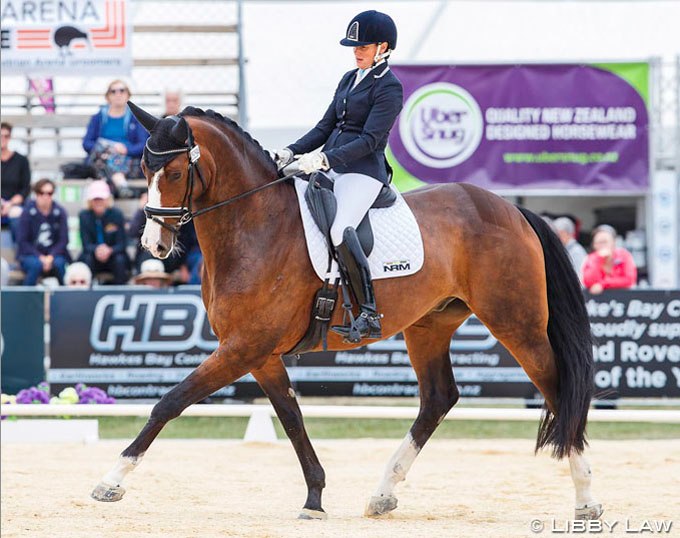 He was produced to Grand Prix level by New Zealand GP rider Vanessa Way, who co-owned him with Brooke Hughes and rode him in one international, the CDI Taupo in March 2022, where they scored 66.457% in the Grand Prix and 64.383% in the Special. 
In the autumn of 2022 the horse sold to Tanisha, who at the budding age of 22 has already established herself as a professional rider, training and teaching out of her base, Impulse Equestrian, in Sydney.
"We received a phone call from Alexis Hellyer mentioning a horse that might be right for us and we didn't waste a minute getting in touch with Vanessa Way," Tanisha explained. "He was definitely the one for me."
Tanisha said she was convinced by the level and quality of his training as well as the rideability he offered her. 
"It was clear that through Vanessa's commitment and training, she'd been able to create a horse with a very reliable attitude and understanding of all the Grand Prix work," she said. "He was also extremely easy going and forgiving when dealing with any mistakes I made. At only ten years old, and combining those two things together, it made him a very exciting purchase!"
Tanisha has been training with Riley Alexander for the past three years and before him she worked with Danielle Fredericks, Carolyn Henley, Jacqui Van Montfrans and Robbie Mckinnon.
"Danielle was the first one to take a chance on me when I was 11 years old and had just started riding with my palomino leopard Appaloosa x quarter horse," Tanisha reminisced. "Through these coaches, myself and my first horse, Northern Lights, made it up the levels to competing Pony Grand Prix when he was 19 years old."
Sydney Premier
The pair made its international show debut at the 2023 CDI Sydney and placed second in the Intermediaire II (65.147%) and won the Short Grand Prix (66.744%) and the Kur to Music (69.875%).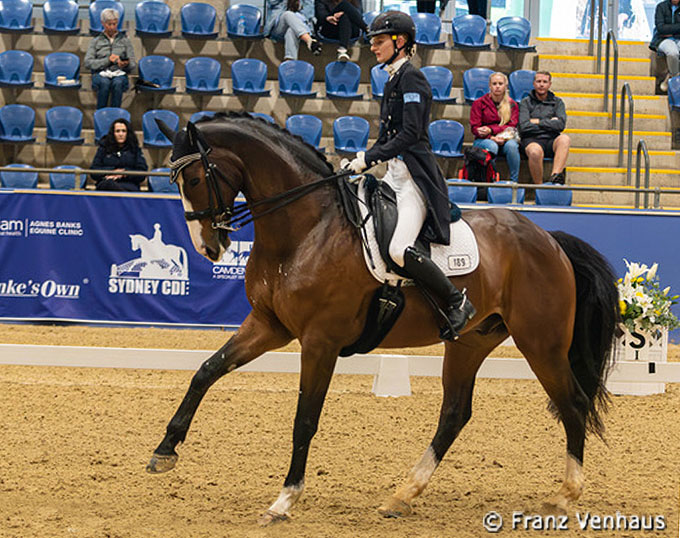 "Despite having Prequel for only five months, he handled himself wonderfully when arriving at the Sydney CDI. He remained calm, focused and sure, it was obvious he knew his job! He's a very sweet soul and it comes out in all his work. Besides demanding lots of treats, he was his normal happy self," Tanisha told Eurodressage. "I was extremely happy with the outcome of our three tests, Griffin is still green in his Grand Prix career, as am I, so we had mistakes throughout our tests that need improvement. I was very happy with the trust he placed in me and the confidence in which he completed the tests."
Tanisha admitted she was quite nervous for her U25 premier.  "I had a lot of anticipation coming into our first U25 competition together but I was more excited than anything," she said. "It's been a dream of mine to compete at that level for so long, so I was more keen to get out there and give it our all. The nerves did creep in for the freestyle though!"
Dreaming Big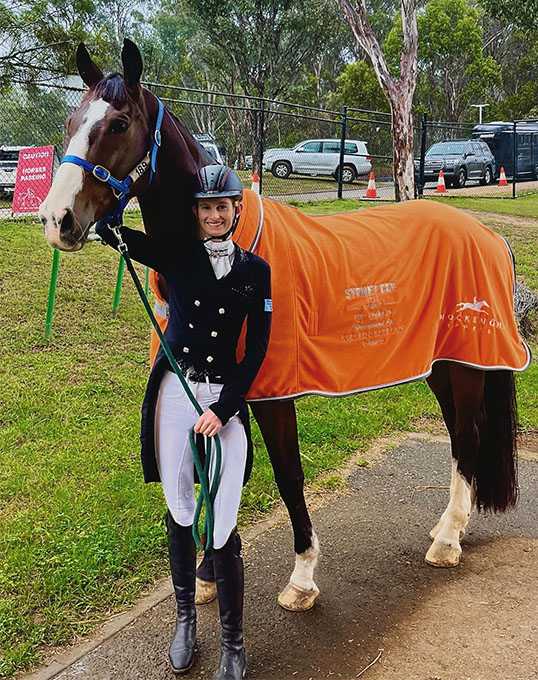 Ryan dreams big of one day representing Australia at an intercontinental championships.
"Ultimately, my dream is to represent Australia at the Olympics and World Equestrian Games," she stated. " It's something I've been dreaming about since first discovering Dressage and the passion is just as strong now as it was then. At the moment, my aim with Prequel is to continue our U25 and Grand Prix campaign and continue improving our scores and harmony."
She has five of her own horses in work with the hope to continue growing her team from there. She named the 5-year olds Severina (by Ibiza) and Sevenoaks Fenrys (by Fursten-Look) as ones to watch for the future.
For now, the CDI's in Brisbane and Boneo are next on her schedule with prequel.
Photos © private - Libby Law - Franz Venhaus
Related Links
Scores: 2023 CDI Sydney
Selected, Dankesohn MBE, Furstenglanz, SPH Fortino Win 2023 Australian Young Horse Championships
Australian Dressage Squads for 2019 Announced
Haynes, Hivon, Mita, Wright Win 2018 Australian Youth Riders Championships