Germany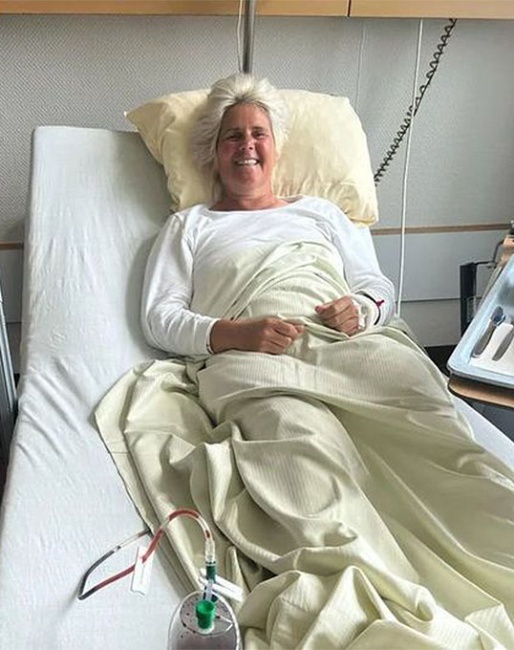 German Grand Prix rider Uta Gräf will have to take it easy for a while as she has been operated on her knee after falling off a horse at the beginning of May.
At that time she took to Facebook and said, "I immediately suspected something had happened to my knee. Unfortunately, the first examinations in the Kirchheimboland hospital confirmed the suspicion, an MRT then confirmed it: I have to be operated on. Not a major operation, more routine for the doctors." Uta hopes to recover quickly and said she has good "healing meat".  "I just hope to be able to sit on the horse again in a few weeks," she stated. 
A week later, the surgeons operated on her knee on 15 May and Uta will be sidelined for a while. 
"On my birthday in the hospital, I certainly wouldn't have thought of that two weeks ago," she stated on 16 May. "But now that I had successful knee surgery on Monday, it somehow feels like a gift. According to the doctors, the surgery went very well. I'm not allowed to put any weight on my leg for the next six weeks, but I was able to practice that in the days before the operation."
She will need six weeks to fully recover and then slowly build up from there.
"If everything goes according to plan, I might even be able to ride again in eight weeks. The staff in the clinic in Ludwigshafen is extremely friendly, I have a very nice roommate - everything is almost like in a hotel. And so I can rest on my birthday," she said with a wink.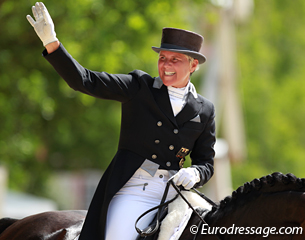 The 54-year old Gräf runs a dressage training facility, Rothenkircherhof, together with her husband Stephan Schneider. She was a highly celebrated international Grand Prix rider in the 2010s when she competed Grand Prix stallion Le Noir and won silver with Damon Jerome at the World Young Horse Championships and Bundeschampionate. Then horses Dandelion and Lawrence followed. Between 2017 and 2022 a five-year international break followed. In 2022 she returned to the CDI Grand Prix ring with Sabine Pfaffmann's Sisco de Luxe (by Sancisco OLD x Frederick). 
Photos © private - Astrid Appels
Related Links
Uta Graf and Stefan Schneider, a Kingdom for a Horse
Where Are They Now? Damone Jerome
Uta Graf Secures Ride on Dandelion and Lawrence
Licensed Stallion Feriado in Training with Uta Graf