Saddlery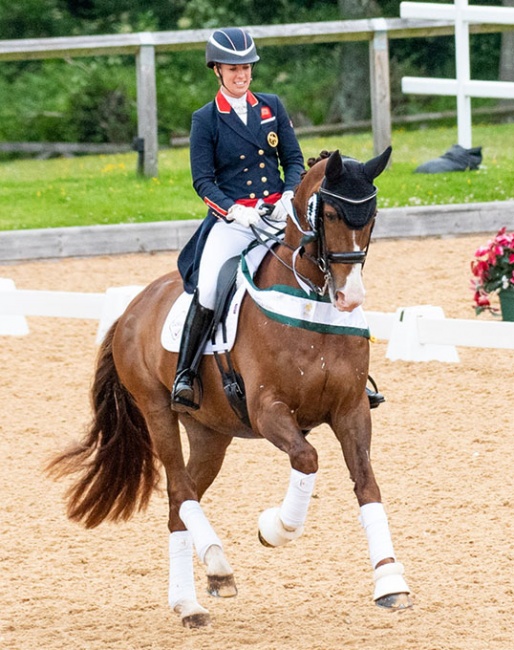 Of course, all eyes will be on Charlotte Dujardin who returns to international competition on the European mainland following the birth of her daughter Isabella when she rides Times Kismet and Imhotep at the CDIO Aachen this week.
Charlotte chooses the Fairfax World Class Monoflap Dressage for all her horses, both at home and at competitions. Fairfax is already famous for investigating the horse's performance in relation to pressure, but when developing the World Class Monoflap Dressage the innovative company turned its attention to the effect the rider's position and balance has on the horse's movement.
Knee Block Design Has Significant Effect
Scientific research demonstrated that that saddle's knee block design can have a significant effect on the rider's biomechanics and this, in turn, influences the horse's way of going.
The horse generates huge propulsive forces in every stride. Studying the movement patterns of both horse and rider at the same time using pressure mapping and biomechanical gait analysis showed precisely how the riders' joint angles change constantly as their limbs, pelvis and spine move to accommodate the horse's movement.
As the horse's movement propels the rider forward, their knee is pressed against the block of the saddle. Depending on the size and shape of the block, and anatomy of the rider, this can restrict the knee. When the knee is restricted, the rider's pelvis is prevented from managing the horse's movement and the rider's body (the trunk) is forced to compensate.
Fairfax World Class Monoflap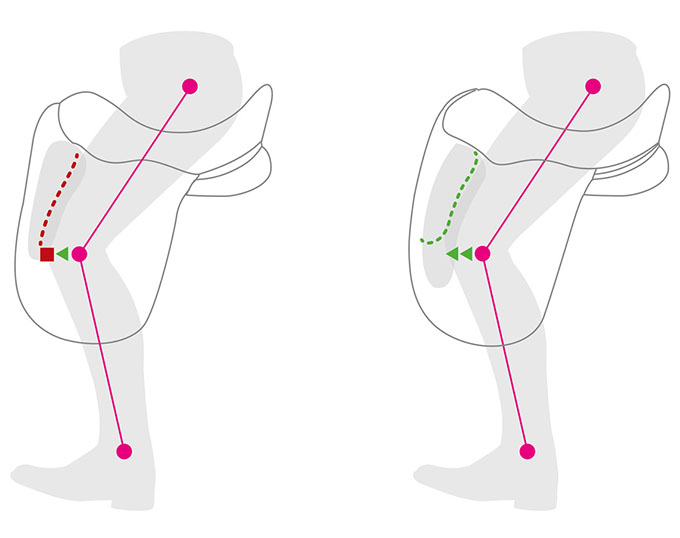 The World Class Monoflap Dressage has a modified knee block design which, instead of restricting the knee, allows the leg to move forward. In this saddle, the riders' pelvis was shown to remain in a more neutral position throughout the motion cycle and the riders were more synchronised with the movement of their horses.
Two-dimensional and three-dimensional gait analysis of the horse demonstrated that this leads to improved back function (increased thoracic stability and lumbar lateral bend) plus greater forelimb flexion.
This research is scheduled for publication in a recognized scientific journal very soon.
Related Link
Fairfax Classic Monoflap Dressage: Close Contact Saddle Handmade in England