South Korea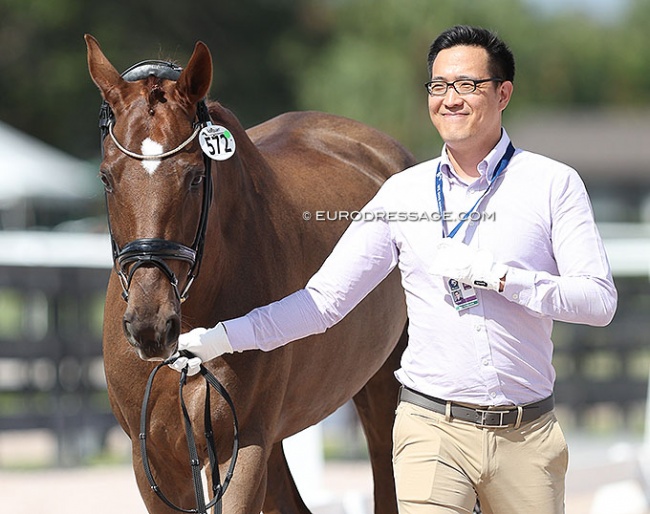 South Korean Olympian Dong Seon Kim has announced his retirement from competition sport and the company Sportpferde Galleria will be selling the three Grand Prix horses with which he was aiming for the 2024 Olympics in Paris. 
Double Olympian
The 34-year old Dong Seon "Peter" Kim studied political science of Dartmouth College in New Hampshire (USA) and has been passionate about dressage for almost two decades. 
His first major championships were the 2006 and 2010 Asian Games aboard the Dutch warmblood Pleasure (by Pilot Pur x Bustron). He won individual silver at the 2014 Asian Games.
The Swedish warmblood gelding Bukowski (by Briar x Junius xx) took his career to the next level and opened doors to the biggest dressage competitions in the world. Under the supervision of German Olympian Hubertus Schmidt, Kim competed at the 2014 World Equestrian Games in Caen, the 2016 Olympic Games in Rio, and the 2018 World Equestrian Games in Tryon.
Sportpferde Galleria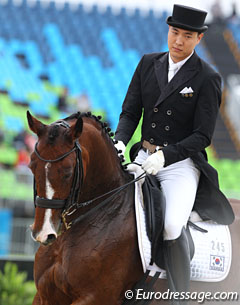 In 2020 Olympic fever fuelled the desire to compete at a second Olympics and it put Peter back into the competition ring with Belstaff, a Hanoverian by Brentano II whom he rode down the centerline at the Tokyo Games.
A two-year break from international showing followed. Kim married and became a father, but the seed he had planted about his own horse sales company continued to grow in his mind and he revisited the idea of an exclusive, high level sales yard in Europe, the heart of horse sport.
Sportpferde Galleria GmbH was established in Germany in 2021 and with an equestrian centre in Mönchengladbach, where Hungarian Mate Garai is head rider of the horses alongside Charlotte Tollhopf.  The company sourced and bought numerous youngsters in Europe to build its portfolio and placed the in training with German Olympians Helen Langehanenberg and Hubertus Schmidt as well as former Dutch team rider Diederik van Silfhout.  These horses have already successfully competed at the World Young Horse Championships, Bundeschampionate, Pavo and Subli Cup Finals.  
Sportpferde Galleria further invested in two established Grand Prix horses -- Cathrine Dufour's European championship silver medal winning Bohemian and Henri Ruoste's 2019 European Championship finalist Rossetti -- as Paris Olympic hopefuls.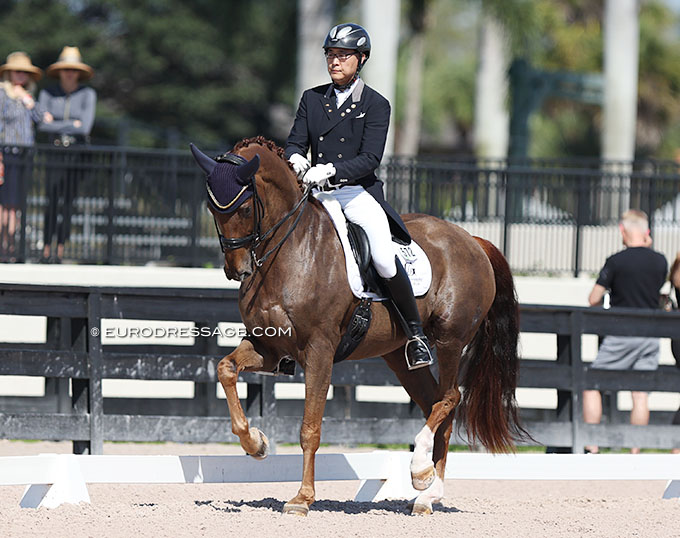 Kim competed both at the 2023 Global Dressage Festival in Wellington, FL, but then returned home to Asia for business, while Bohemian and Rosetti went to Europe into training with Hubertus Schmidt. He will not pursuing a spot at the Paris Olympics due to professional obligations.
Grand Prix Horses For Sale
His commitment to his family's company made him decide to sell his three Grand Prix horses. They are: 
Bohemian, a 13-year old Westfalian by Bordeaux x Samarant. The liver chestnut is a 2016 World Young Horse Championship finalist and under Cathrine Dufour he was fourth at the 2021 Tokyo Olympics and won double silver and bronze medal winner at the 2021 European Championships, consistently scoring in the high seventies-low eighties. In 2022, Bohemian cracked the 90% barrier in the Kur to Music  at the CDI Herning.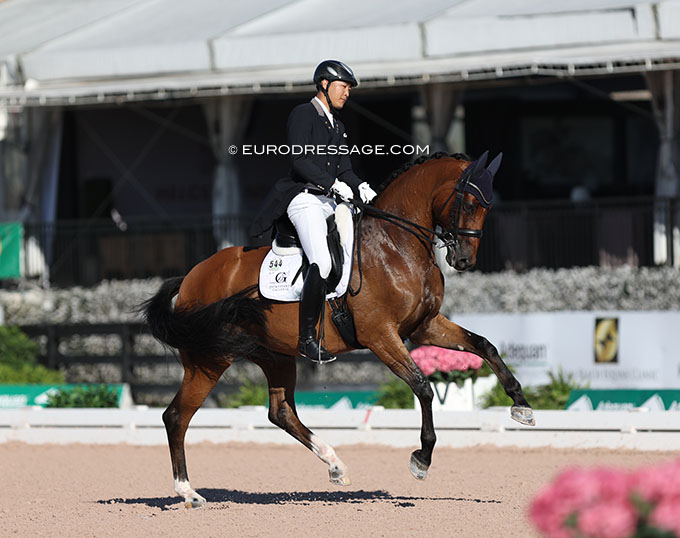 Rossetti, a 15-year old Danish warmblood by Romanov x Midt West Ibi Light. He was a 2014 World Young Horse Championship finalist and winner of the 2014 Danish Young Horse Championships. Under Henri Ruoste he finished 15th in the Kur to Music finals at the 2019 European Championships. 
Vincent Maranello, a 13-year old Danish warmblood gelding by Blue Hors Zack x Future Cup. He is a licensed stallion and winner of the  2013 Danish Autumn Stallion Performance Test. He was a 2015 World Young Horse Championship finalist and was fifth at the 2015 Danish YH Championships. Kim trained the tall stallion to Grand Prix level.
For more information, contact Rafael Kim at
Related Links
Bohemian, Cathrine Dufour's 2021 European Reserve Champion, Sold
Henri Ruoste's Rossetti Sold to Korea
Bailador and Vuelve Sold to Dong Seon Kim
Vincent Maranello Moves to Korea
Kenzo Acquired by Dong Seon Kim, Ride to Diederik van Silfhout
Korean Air Sponsored Dong-Seon Kim Claims Eight Victories at 2021 Global Dressage Festival
Fürstenfee Sold to Dong Seon Kim
Anders Dahl's Bukowski Sold to Korea