Portugal
Team Campline, the largest Portuguese breeding and investment company in Pure Blood Lusitano (PSL) horses, and world renowned football player Neymar have joined forces to establish a new company, "Horse Team".
The new partnership marks a historic moment as it is the first time a world football star is actively supporting the development of dressage sport and Lusitano horse breeding in Europe and Latin America.
For the Love of Sport, Animals and Brazil
Neymar da Silva Santos Júnior is a prolific Brazilian football star, widely regarded as one of the best players in the world and the best Brazilian player of his generation. He was recently signed by Saudi Arabia's Al-Hilal.
Neymar is expanding his sporting and social impact beyond the soccer field by sponsoring the Brazilian Dressage Team that will compete at the 2023 Pan American Games in Santiago, Chile, in October. 
The Brazilian team hopefuls include Team Campline's João Marcari Oliva (on Escorial) and Renderson Oliveira (on Fogoso).
Last week, Neymar visited Horse Team/Campline Horses equestrian center in Santo Estevão (POR) for a personal encounter with the riders, horses, and operation. 
Exclusivity in Breeding and Sales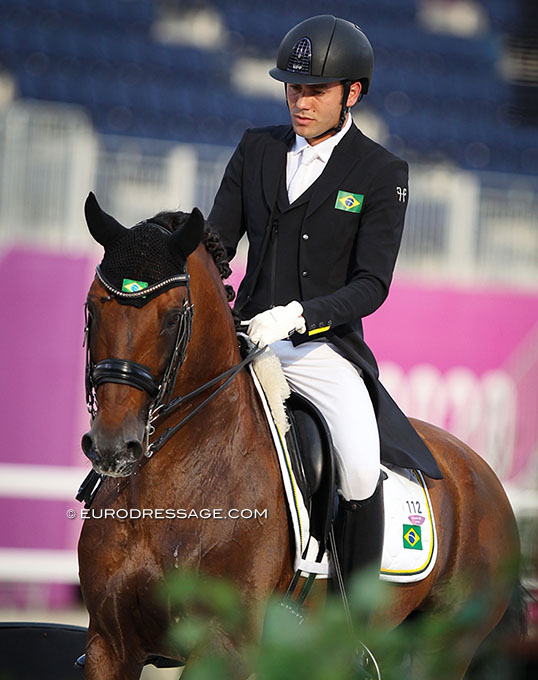 With Neymar bringing his joy, charisma and excellence to the equestrian world, Team Campline moves its business to the next level of its masterplan. It has decided to no longer stand its flagship stallions Escorial and Fogoso up for stud, but has closed semen sale in order to exclusively breed and sell the offspring.
With a mare band of over 400 purebred Lusitano fillies in Campline care, the company hopes to reach a new standard of Lusitano breeding for dressage sport. 
The Horse Team/Campline Horses group is equally confident in the new partnership with Neymar.  Neymar Santos (father of the player) and NN Consultoria have obtained the exclusive commercial rights to represent Horse Team/Campline Horses in Latin America.
Aiming for the Paris Olympics
After having achieved major success at the 2021 Olympic Games in Tokyo with Escorial representing Brazil and Fogoso spearheading the Portuguese team, Campline is now dreaming even bigger of Paris 2024.  It aims to have double the number of horses on both teams and boost the presence of Lusitano horses at the highest echelons of the sport.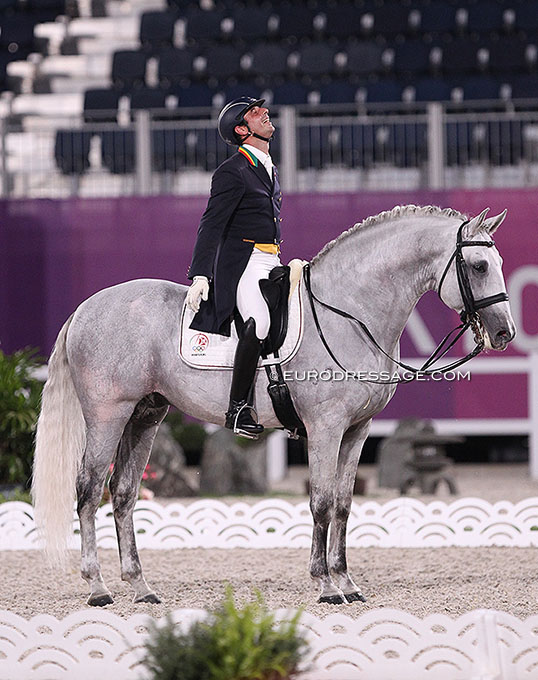 Horse Team is the umbrella company of Campline Horses, the brand under which the entire sports plan is being developed in association with the company's real estate projects and equestrian ventures  Focused on saving the Purebred Lusitano from the risk of extinction and promoting Portugal through its centuries-old equestrian tradition, Horse Team offers investors the unique opportunity to own a PSL horse with dressage champion genes.
Horse Team is a major player as Portugal's largest breeding and investment company in purebred Lusitanos. They exclusively sell horses descended from their two Olympic PSL stallions, Escorial and Fogoso.
Putting the Lusitano and Portugal on the Map
Rui Hortelão, CEO of the Horse Team/Campline Horses group, stated that "with Neymar as a global ambassador this is an extraordinary step and a huge responsibility for everything he represents in the sport world."
He continued, "last week in Santo Estevão we witnessed the mutual, burning commitment in Neymar, despite the big life change he is making by going to Saudi Arabia, that together we can inspire a wider audience to appreciate the talent, beauty and values of dressage, as well as appreciate Portugal as a tourist destination with an equestrian tradition."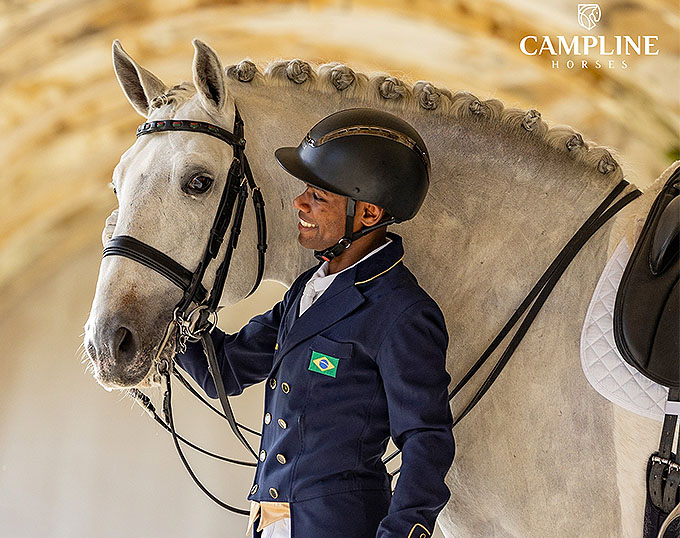 The partnership between NR Sports and Horse Team/Campline Horses represents a dynamic merger of two different worlds, fuelled by passion and dedication to bringing people together globally. Several community initiatives and educational programs are being planned, aimed at new generations connecting the football and equestrian world.
To follow Neymar Jr.'s journey as a Horse Team/Campline Horses Global Ambassador up close, visit www.horseteam.com and follow @horseteaminvest and @camplinehorses.
Photos © private - Astrid Appels

Related Links
Campline's Escorial and Fogoso Not to Stand at Stud in 2023
Phenomenal Success for Campline Horses in First Year of Operation: Brazilian and Portuguese Olympic Records
Horse Campline Launches Stallion Catalogue Featuring Serious Lusitano Horse Power
Horse Campline Invests in Portuguese Team Horse Fogoso
Campline Acquires Hot Hit OLD to Compete under Portuguese Flag