Thailand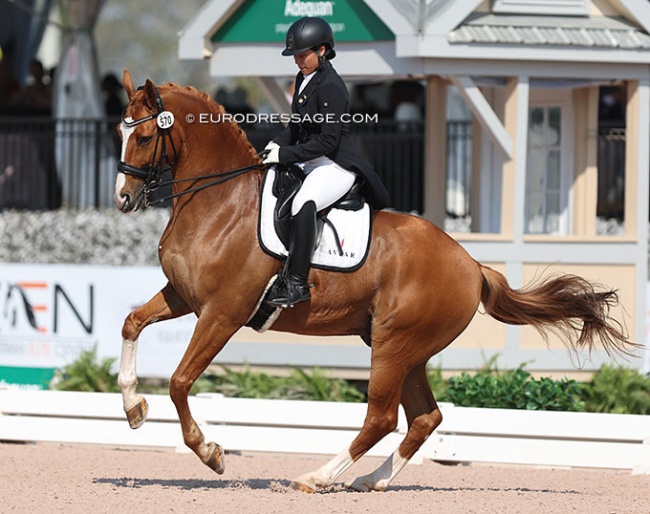 The Thai dressage team will only include three members instead of four. Its internationally most well known competitor, Suphajit "Patty" Vuntanadit, has withdrawn her horse Wall Street JV.
The European based Asian Games riders are all gathered at the CDIO Aachen show grounds for a mandatory 7-day quarantine before all horses are shipped to Hangzhou, China.
The 2023 Asian Games are scheduled to take place on 26 - 28 September 2023 after a one-year postponement due to a Covid outbreak in nearby city Shangai. 
Qualifier in Kronberg
The Thai equestrian federation held one team selection trial at the CDI Kronberg in July, where the three highest scoring pairs would be nominated on the team. An automatic place is reserved for for HRH Princess Mahidol (on Dream Catcher), no matter her scores. 
The three high scorers were Supasin Kongpun (Belcanto), Pawarisa Thongpradup (Generaal), and Suphajit Vuntanadit (Wall Street JV).
Fourth Rider Withdraws 
Vuntanadit announced today that she will not be travelling to China. 
"Over the past year, Wall Street and I have worked hard to qualify for the 2023 Asian Games to represent our country. However, after conducting a series of protocols required for the export, there were some concerns that could pose a risk after flying," Patty explained on Instagram. "Thus, it became a joint decision to withdraw our entry from the Games in the best interest of my horse. I am deeply saddened by this but ultimately, the welfare of my horse will always be prioritised over any sport achievement. Most importantly, Wall Street is, and has always been, happy and healthy. We will now continue moving forward to focus on our upcoming goals. I wish the Thai riders the best of luck in the upcoming Asian Games."
It is unclear whether a reserve was named after the selection trial in Kronberg.  Initially it seemed not, but Chanjanok Klara Ruecker and Vincent are currently in pre-quarantine in Aachen.
Photo © Astrid Appels
Related Links
Eurodressage Coverage of the 2023 Asian Games
Thai Dressage Team for the 2023 Asian Games Named 
Quadroneur Sold to Thailand