Bits 'n Pieces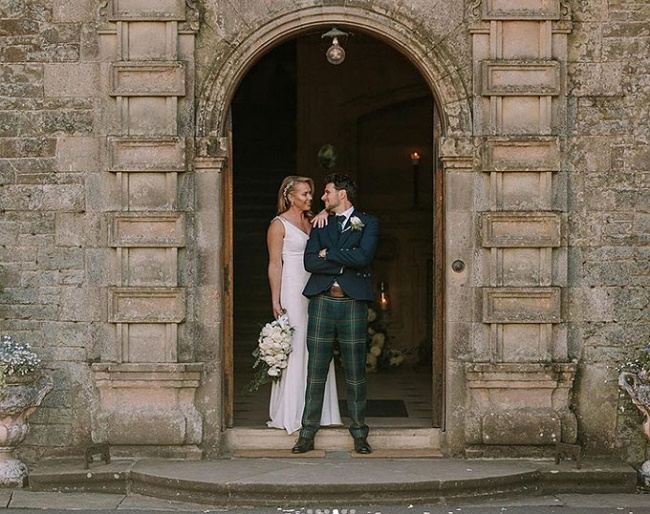 British professional dressage rider Charles Hutton married Sandie Robertson at Rowallan Castle  on 16 August 2023. "Since then we have barely stopped let alone had a honeymoon," the newly weds shared on Instagram. "Funnily enough horses don't respond to the word marriage. Our life is fast and full and filled with amazing people. But tonight I am taking the advice that I would give others and pressing pause, glass in hand to sit back and smell the roses, days pass but the memories last for a lifetime." The 34-year old Hutton represented Great Britain at the 2006, 2007, 2008, 2009 and 2010 European Junior and Young riders Championships on Abira (by Don Perignon x Dolomit) and Merlin Nemorensis (by Clintino x Larinero). He made his international Grand Prix debut on Aljano (by Argentinus x Pablo) in 2010. Four years later he returned to the CDI ring with Douglas IV (by Diamond Hit x Welt Hit II) at small tour level. In 2015 he competed aboard Super Blue (by Show Star x Florestan) and in 2018 he returned for an international summer season on Seagry Sanay (by Stedinger).  This is a second marriage for Hutton, who was previously married to Irish Grand Prix team member Abigail Lyle.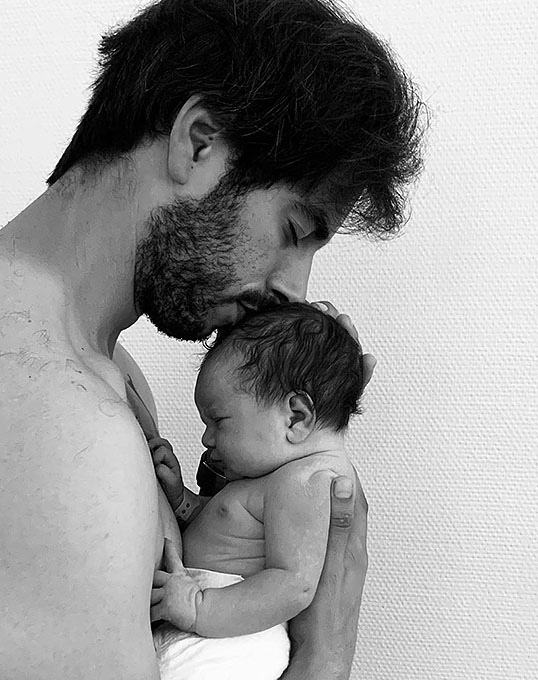 The Dutch based Spanish dressage rider Rodrigo Encinas Fuentes became a first-time dad. "On the 24th of August 2023 I met the love of my life. Welcome to the world to my beautiful daughter Maria Carolina," he wrote on Instagram. "On the same day, 24 years earlier I got blessed with a little brother, and today I hold my daughter for the first time.(...) Everything went well, mom (Friederike) and baby are in perfect health." Encinas first came into the spotlight in 2015 as a working student for Dr. Cesar Para in the U.S.A. Between 2015 and 2018 he competed Van the Man, Fuertado and Belle Ami in the Young Riders and Under 25 division at CDI's in Devon and Wellington. Encinas then returned to Europe to work as a professional rider, first at Sport Pro Horses in Uden and now he has his own base in Eersel (NED). Encinas hasn't shown internationally since his departure from the U.S.A. 
Equestrian Sport New Zealand has issued a statement that it "has fielded enquiries relating to the conduct of ESNZ member, Rachel Hughes, who received a criminal conviction for matters not related to equestrian sports. In response, the CEO of ESNZ referred to a Judicial Committee the question of whether any action was required by ESNZ because of that conviction. Having investigated the issue the Judicial Committee has determined that no further action is required." Hughes, who has gone by the names Rachel Hughes, Rachel Stock, or Rachel Holm, represented New Zealand at the 2012 Paralympics in London on Rimini Park Emmerich. She returned to the international arena with him in 2016 at the CPEDI Boneo in Austrian. In 2020 she rode at one CPEDI in Boneo aboard HPH Benedict. Stuff.co.nz ran a big article in January 2022 about Hughes' conviction for fraud.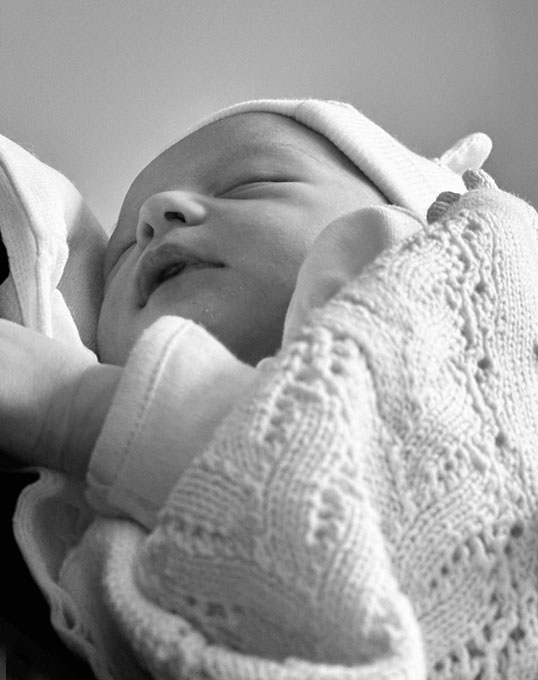 More baby bliss in Spain! Spanish Grand Prix rider Alejandro Asencio welcomed a daughter, Alexandra Asencio Ortega, on 13 September 2023. The 36-year old Asencio and his girlfriend, Helena Ortega, posted "welcome to the doll life of our heart. the purest love." Asencio has been competing two horses at international Grand Prix level: Focus and Gaviao dos Cedros. 
Russian young rider Kristina Leonova has to say goodbye to her recently retired top horse, Real Life. The 19-year old Danish warmblood gelding was by Romanov out of Dreamgirl Sonderskov (by Leandro). He was bred by Morten Thomsen. The pair won the  2018 Russian Junior Riders Championships, and competed at the 2019 European Junior Riders Championships, where they placed 14th in the Kur to Music Finals. In January 2023 the horse was retired from sport. Unfortunately on 28 August the bay passed away from suspected acute cardiovascular failure.
Swedish Grand Prix rider Emilie Nyrerod is pregnant with her second child. Nyrerod competed at international big tour level on Miata from 2013 till 2016. In September 2018 she returned once to a CDI aboard Floppy Disc and rode the Prix St Georges in Flyinge. She hasn't been out of Sweden since then. Nyrerod welcomed her first child in 2021 and is now 30 weeks along. Congratulations!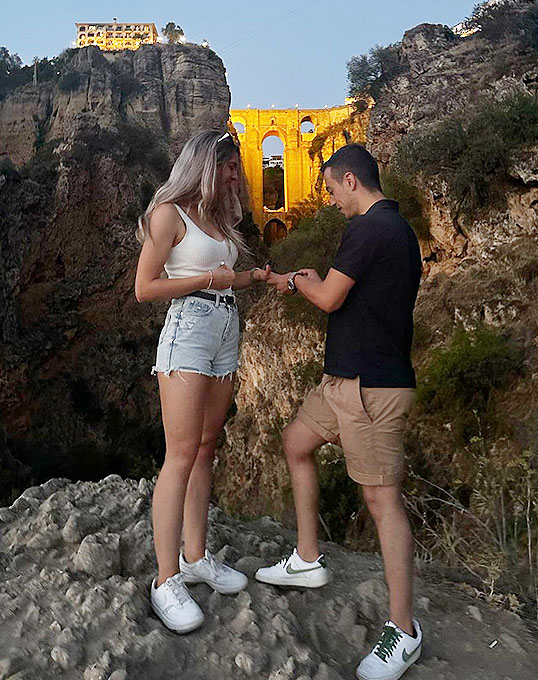 And there is more Spanish news: Dutch based professional dressage rider Sergio Garcia Bermejo got engaged to Dutch FEI rider Julia Bouthoorn. The 26-year old Bermejo works for Stable Hexagon and has been competing  Hexagons Innuendo (by Negro x Rubiquil) at Under 25 level until 2022 and this year at senior Grand Prix level. HIs girlfriend, 24-year old Julia Bouthoorn, is also an Under 25 Grand Prix rider with Choice Finch and represented The Netherlands at the 2022 European U25 Championships. Bermejo proposed three weeks ago on a trip to the south of Spain.
Ridehesten reported that Danish youth team trainer Dennis Fisker and the Obel family (daughter Sophie Obel is a Danish junior team rider) have bought another horse together, the 3-year old gelding HP Vanderbilt (by Vitalis x Desperado x Sandro Hit), bred and owned by Lone Boegh Henriksen. The horse was trained by American Brandi Roenick. It's not the first time that the Fisker and Obel have been doing business together. They co-owned WCYH champion Quinn G and Atterupgaards Delahaye before.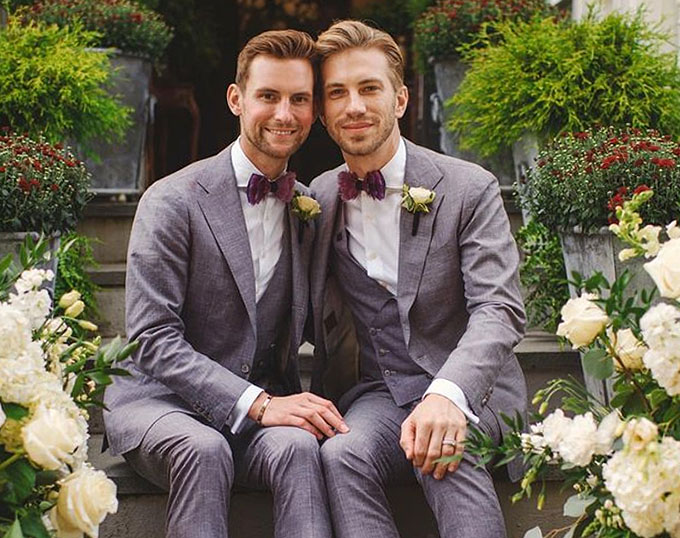 Jupiter, Florida based dressage riders Adam Steffens and Sven Smienk got married on 9  September 2023. The 33-year old American Steffens and the 32-year Canadian Smienk said yes in a private ceremony. "We gathered with friends and family in Vergennes, VT where we celebrated our commitment to being loving husbands for life. From now on we are joining our last names as one," they shared on Instagram. Steffens rides for Wendy Petrik's Candoit stables, while Smienk has been working for Dr. Cesar Parra's Performance stable since this year. Adam represented the U.S.A. at the 2023 World Young Horse Championships, while Smienk won gold at the 2023 U.S. Young Horse Championships on Fontenay.