U.S.A.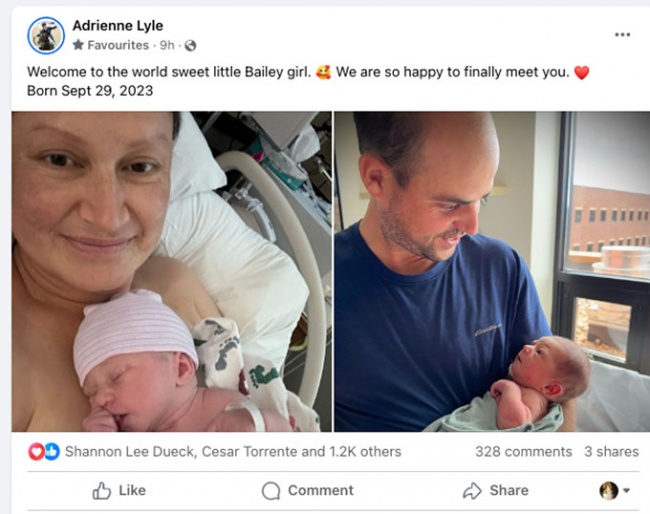 U.S. Olympian Adrienne Lyle has given birth to a baby girl on 29 September 2023. Her name is Bailey Da Silva.
"Welcome to the world sweet little Bailey girl. We are so happy to finally meet you," Lyle took to social media. 
The 38-year old Lyle is married to veterinarian David Da Silva. They wed in September 2021 on Whidbey Island after the wedding got postponed in 2020 due to the corona pandemic. 
Lyle represented the U.S. at the 2012 Olympics and 2014 World Equestrian Games on Wizard and at the 2021 Olympics and 2018 and 2022 World Equestrian Games on Salvino. She runs a full-time training business out of Kylee Lourie's TYL farm in Wellington, Florida, and Colorado.
Related Links
Corona Times: Hit & Run with Adrienne Lyle
Adrienne Lyle is pregnant with first child
Adrienne Lyle Got Married