Denmark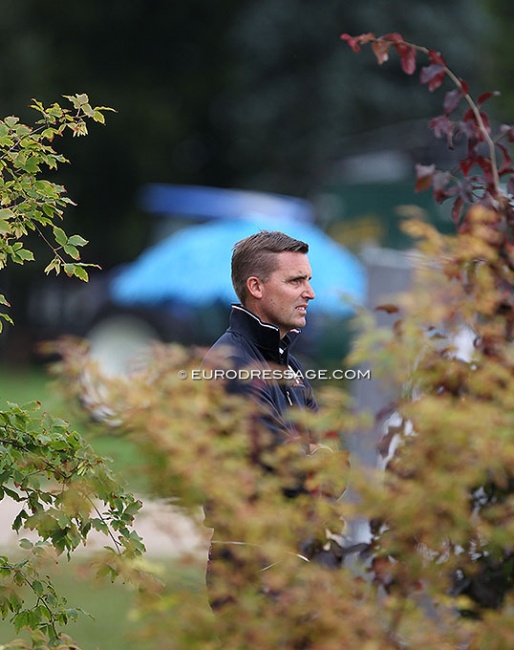 The Appeal's court in Viborn, Denmark, has cast its verdict in favour of TV2. The broadcast op the documentary "Operation X: Secrets of the Horse Billionaire" can continue.
Injunction - Appeal
Andreas Helgstrand filed an injunction against TV2 after finding out that allegedly compromising footage has been made in secret by an undercover groom working at his yard. The court in Aalborg initially denied his injunction, but Helgstrand immediately appealed. 
The case came in front of the Appeal's court on 14 November 2023 with the verdict cast today, 17 November.
"Unfortunately, the High Court has today approved TV 2's methods," Helgstrand stated on Facebook.
Journalistic Methods
Three days ago, on the day of the appeal's case, Helgstrand issued a statement on social media motiving his decision to appeal:
"It has been a case that has hurt Helgstrand Dressage and our employees. We have experienced a violation of our workplace and privacy. Hidden cameras should be the last thing you resort to when a case needs to be uncovered. We have always considered ourselves as an open and honest company that invites the public in. If TV2 had asked, they would have been allowed to come in. Just as other journalists regularly do. Therefore, for reasons of principle, we also chose to file a case against TV2 for their choice of journalistic method. Because we remain of the conviction that it cannot be permitted in Denmark to install a mole and film unsuspecting employees who have done nothing wrong other than going to work. It is neither right for our company or our employees."
Operation X Will be Broadcast
The controversial Operation X documentary about Helgstrand Dressage is officially scheduled to be broadcast on TV2 and TV2 Play on Wednesday 22 November from 20:00-20:50. The broadcast is titled "Operation X: Secrets of the Horse Billionaire".
TV2 is a commercial tv channel on the Danish network. Programmes can only be watched on Danish TV, but also online if you pay for a subscription or take the 7-day free trial.
Helgstrand Making Changes
In his statement in Danish today, Andreas Helgstrand, who was competing at the CDI-W Stuttgart on Queenparks Wendy (3rd place - 73.130%) while the verdicht was being cast, further stated:
"As the market leader and one of the largest players in our field, we are obliged to lead the way and set higher standards for the industry. Recently, there has been criticism of the industry and of us, and we have also listened to that criticism. We have thoroughly reviewed our work and introduced a large number of initiatives and improvement points for our business conduct, animal welfare and conditions for our employees. Several of the changes are industry leading today."
He continued, "There must be no doubt that it is absolutely central to us that our horses thrive, and we put animal welfare above everything else. Dressage as an industry is still developing, and working with horses at an elite level demands a lot from both rider and horse. With that said, our horses cannot be world class if we do not treat them like this. Animal welfare is therefore a top priority at Helgstrand Dressage. We take that very seriously – both now and in the future."
Photo © Astrid Appels
Related Links
Operation X Scheduled to be Aired, Pending Appeal Court Decision
Danish Equestrian World in Turmoil as Ethics of National Federation Are Questioned
Aalborg Court Denies Helgstrand's Request for Injunction Against Operation X
Helgstrand and Operation X Meet in Aalborg Court
Helgstrand Files Injunction and Presses Charges with Police Against TV2
Helgstrand Issues Pre-Emptive Statement on Danish Documentary with Undercover Footage