FEI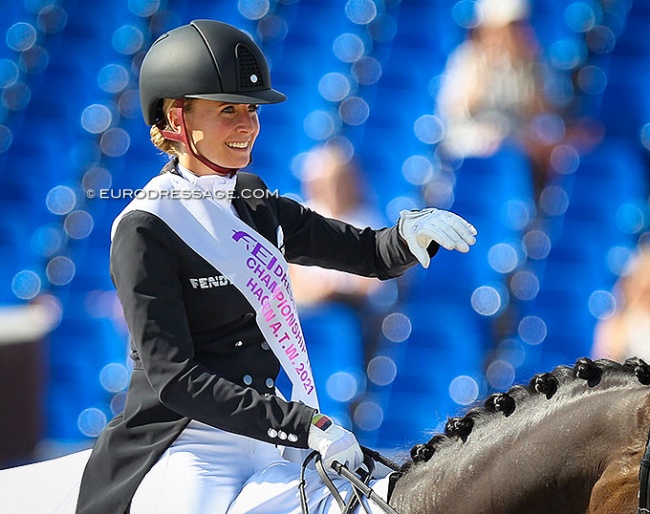 In response to the Jessica von Bredow-Werndl's post on social media concerning her disagreement with the FEI Maternity Leave Rule, the International Equestrian Federation (FEI) has now issued a statement.
The FEI statement reads: 
FEI Dressage World Ranking List Rules
The FEI has been made aware of the social media posts published by Jessica von Bredow-Werndl (GER) on Thursday, regarding her return to competition from maternity leave.
While we fully understand her desire to compete, Ms von Bredow-Werndl clearly expressed her decision to avail of the maternity leave provisions set out in Article 2.2 of the FEI Dressage World Ranking List Rules in April 2022 and it was explained to Ms von Bredow-Werndl at the time that the minimum period of the maternity leave would be six months.
The FEI also informed the German Equestrian Federation at the time that, further to Ms von Bredow-Werndl's decision, a note had been added to her profile confirming that she would not be competing during the six month period of her maternity leave.
Once an Athlete has chosen to apply for medical/maternity leave under Article 2.2 of the FEI Dressage World Ranking List Rules, and has benefited from the provision allowing for the retention of 50% of the ranking points from the corresponding six months of the previous year, it is not possible for the Athlete to subsequently change their mind.
The procedures currently in place for Athletes applying for medical/maternity leave are to protect the fairness and integrity of the sport. Any recalculation of the Dressage Rankings could have a significant impact on other Athletes.
The FEI will undertake a review of the medical/maternity leave Rules for the future, and will liaise with the riders' clubs (IJRC, IDRC) and the wider equestrian stakeholder groups.
Photo © Astrid Appels
Related Link
Jessica von Bredow-Werndl Not Allowed to Compete at CDI Ludwigsburg Due to FEI Maternity Leave Rule