History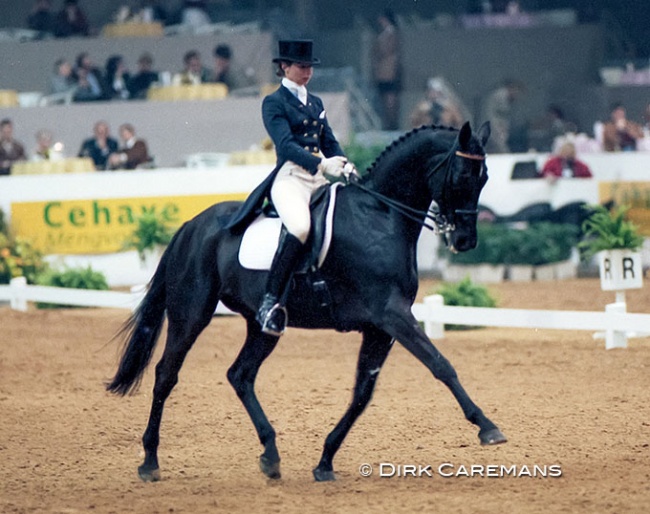 This interview is a continuation of the series "From Flying Past to Flying Change: Thoroughbreds in Dressage Competition."
Read Part I (introduction), Part II (TB between Wars), Part III (Post War, 1960s), Part IV (TB losing relevance), Part V (1970s), and Part VI (1980-1990s).
Monica Theodorescu on Training and Competing Thoroughbreds
Your father competed with a petite thoroughbred, Palatin xx, at the 1956 Olympics in Stockholm. He was known being a thoroughbred lover. What did he like about this breed?
At the time when my father took up riding again in Romania after the Second World War there were only thoroughbreds from the race-track available for equestrian sport. 
But later my father repeatedly had horses with a high percentage of thoroughbred blood which he trained. He loved the nobility of these horses, the light-footedness and their sensitivity.


Today this breed which is not bred for dressage, has completely disappeared from the international dressage scene (the last pure thoroughbreds at Olympics started in 1988). 
Did the influence of the thoroughbred on today's superior European warmblood breeds made this breed dispensable in dressage?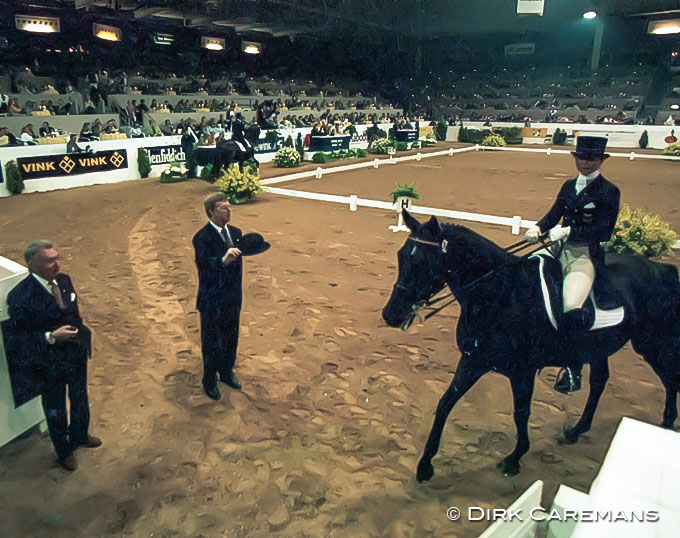 In the meantime the warmblood breeds have changed very much due to the influence of thoroughbred blood. This means that nowadays one does not look anymore for a suitable thoroughbred for dressage. The thoroughbred's conformation is usually not suitable for movements of high collection, which also means that the training to the highest dressage level is very difficult, with the exception of few.

Under the influence of the thoroughbred the warmblood breeding specialized enormously. A talent for dressage is early detectable in horses which were bred for dressage: conformation, type and basic gaits. The thoroughbred starts his training early on the race-track, but due to his racing career would only be comparatively late available for dressage training.



To retrain a race-horse into dressage confronts the rider with special challenges. What were your experiences with the thoroughbred Arrak xx?
Arrak xx was a special horse for sure. It had not been our goal at all to turn him into a Grand Prix horse.
We bought him as a 5 year old and he had already been ridden a bit. He was on the bit and picked up the canter on both leads. My motivation was to experience how far we both could come together.
This horse has taught me patience and flexibility, for sure. It was highly interesting to get to know that this horse, which had been bred and train to run fast, was prepared to get involved with dressage work and that it was possible indeed to train him to international Grand Prix.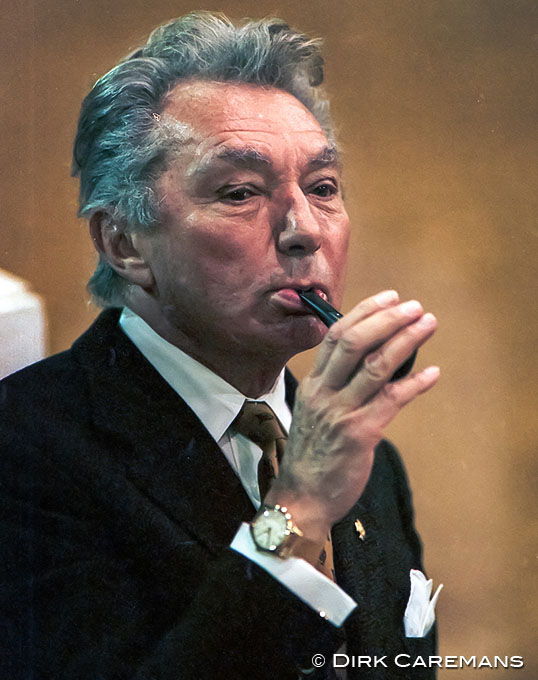 Did you have the impression that judges could deal with this breed, which was rare in the 1990s?

Yes, I think so. Even though some smiled at me, at the beginning.
Despite all odds, the elegance of a thoroughbred in dressage can hardly be equalled. Would you welcome  to see some talented ones in dressage again?
Well, the precondition for this would be to find properly talented and unused thoroughbreds. 


Text by Silke Rottermann for Eurodressage - Photos © Dirk Caremans
Related Links
From Flying Past to Flying Change - Part VI: The Thoroughbred in the 1980s and 1990s
From Flying Past to Flying Change - Part V: The Thoroughbred in the 1970s
From Flying Past to Flying Change - Part IV: On Thoroughbreds Losing Relevance in Dressage
From Flying Past to Flying Change - Part III: The Thoroughbred from the Post-War Times into the 1960s
From Flying Past to Flying Change - Part II: Thoroughbred Champions Between the Wars
From Flying Past to Flying Change - Part I: Thoroughbreds in Dressage Competition