Denmark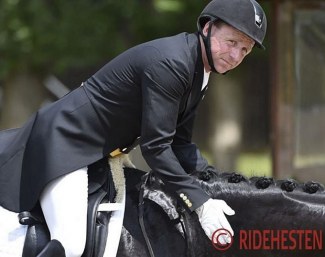 Danish Grand Prix dressage rider and trainer Thomas Doleris Larsen has passed away on 23 September 2020. He passed in his sleep surrounded by his family.
Dolleris Larsen suffered a brain bleed on 17 May 2020, his second one in a few years time, and never fully recovered. 
The 48-year underwent surgery to repair the arteriovenous malformation that was detected in his brain. He was kept in an artificial coma for his brain to recover. In June he was slowly lifted from the sedation but remained in very fragile condition.
In August he moved from Skejby hospital to the neurological department in Holstebro, but suffered epileptic seizures alongside battling several infections in his mode. He was also moved to rehabilitation Center in Engesvang to help him with his communication via blinking and with hand signals. Unfortunately in September his body gave out.
"Last night Thomas slept quietly while his mother and father held his hands and heart," his wife Anemette took to Facebook. "Thomas had been fighting an unfair battle since May 17, and now his body could not cope anymore. Thomas did not give up and kept fighting for his whole family. Almost 14 days ago, he was hospitalized with an infection in the lungs, which developed into a very bad pneumonia, which the doctors could not get rid of with antibiotics."
Thomas ran a training stable AT Dressage in Denmark together with his partner Anemette Holm Pedersen  He was Norwegian junior-young riders team trainer from 2009 till 2014. The last horse he competed at international Grand Prix level was Don Alfredo (by Don Frederico x Woermann) in April 2014.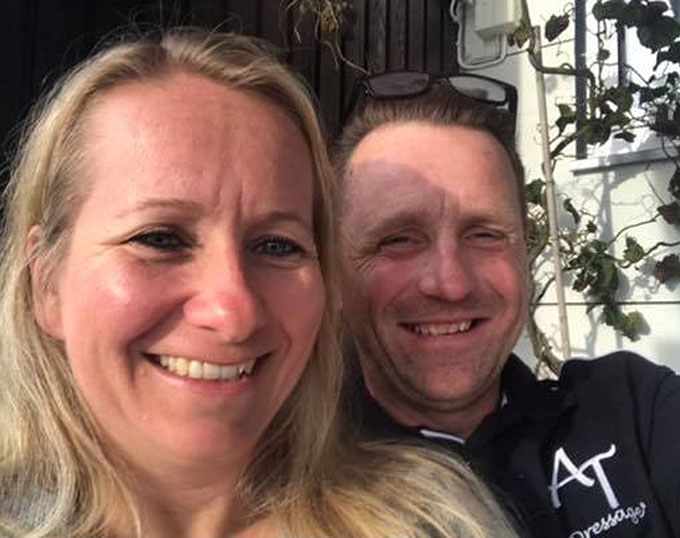 "Thomas, you are the coolest man I know and I love you everywhere on this earth," Anemette wrote after his passing. "1000 thanks for everything. You will be missed forever ... 1000 thanks to everyone who has followed our little family, for the sweet and comforting words ... 1000 thanks to all the amazing people who help me in everyday life and have helped to give our place a huge update."
Photos © Ridehesten - Private 
Related Links
Slow Improvement for Thomas Dolleris Larsen After Brain Bleed
Thomas Dolleris Larsen Still in Fragile Condition after Brain Bleed in May
Danish Grand Prix Rider Thomas Dolleris Larsen Hospitalized with Brain Bleed