Norway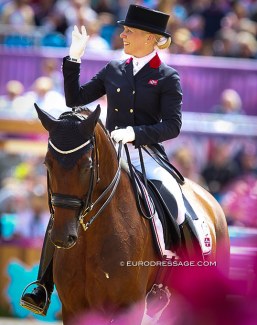 The Norwegian Equestrian Federation announced the resignation of Lillan Jebsen as Team Captain for Pony and Children riders on the same day as it announced that Grand Prix rider Siril Heljesen has taken over the position as of 1 October 2020. 
Jebsen has been pony and children team captain for Norway for the past three and a half years since March 2017. She has now thanked for the position, wanting to commit fully to her second job within the Norwegian Equestrian Federation, that of Development Consultant since February 2020.
Jebsen has been replaced by Helljesen. 
Aboard Dorina, Helljesen is one of Norway's most successful Grand Prix riders to date. She competed in several Norwegian Championships, Nordic Championships and European Championships, she rode in the 2012 World Cup final and Olympic Games in London. 
Siril runs her own stable, Stall Helljesen in Råde, where she lives with her husband Sjur and their two daughters aged 4 and 2.
Photo © Astrid Appels
Related Links
Løkken, Karlsen, Tønnesen, Klaesson, Løkken Win 2020 Norwegian Dressage Championships
Lillann Jebsen Returns to Horse Sport, Hired as Development Consultant at Norwegian Federation
Asmyr to Head Norwegian Dressage Judging Working Group
Kjell Myhre Appointed Norwegian Junior and Young Rider Team Captain