FEI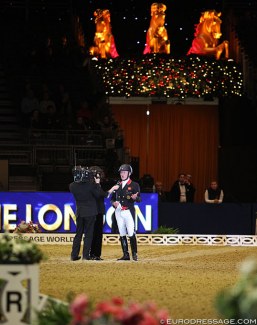 At the 2020 FEI General Assembly on 23 November 2020 it has been decided that the newly developed Short Grand Prix test will be officially implemented into the 2021-2022 World Cup Circuit. 
The new short Grand Prix test will be introduced in the new World Cup season 2021/2022, including the Final.
"According to the opinion of the FEI Dressage Technical Committee, the short GP is on an equal level of difficulty to the regular GP test and will therefore count for MERs and the same ranking points," it read in the FEI General Assembly report. 
In the late 1990s and early 2000s a short Grand Prix test was already used for the World Cup format, but then scratched from the programme for more than 15 years. In 2018 the FEI suddenly revealed their plans for a re-introduction of the test. 
Make Dressage More "Entertaining"
In October 2018 the FEI Dressage Committee surprisingly announcing the existence of a new short Grand Prix test and its scheduled pilot testing at the 2018 CDI-W London. 
The reintroduction had as goal "to maintain a pacey and interesting competition on the first day, keep the audience engaged, expose emotions with direct interview of the athletes still mounted at the end of the test." The FEI aimed to make the dressage more "entertaining" and to achieve more "air time on television."
Twice Tested in London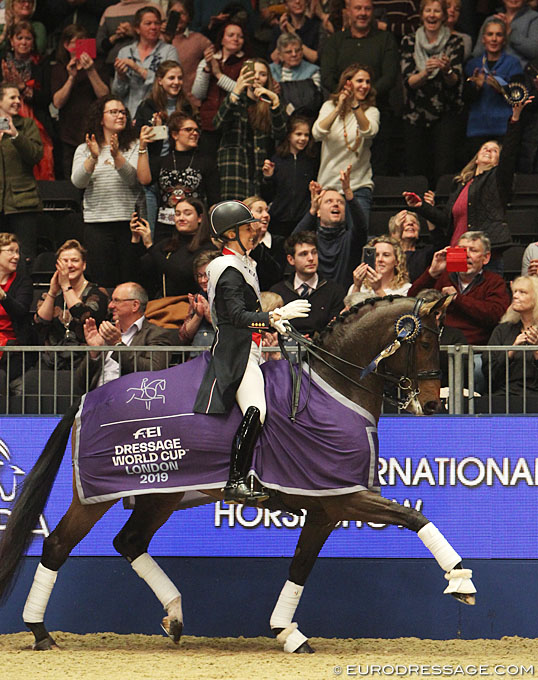 After the staging of the 2018 London Short Grand Prix complaints followed as the test also counted for FEI World Ranking Points and MES scores, even though that version of the test was easier to ride and the World Cup shows are only accessible to riders upon invitation. 
The designers of the new Short Grand Prix test went back to the drawing board and a second version was tested at the 2019 CDI-W London and it was better received by the riders. Read a full review of that second pilot test here on Eurodressage.
Photos © Astrid Appels
Related Links
Monica Theodorescu: New Short Grand Prix "Acceptable," but "Not For the Welfare of the Horse"
Short Grand Prix Test, Version 2.0, Well Received on Sell-Out Night at 2019 CDI-W London
Round Two of Short Grand Prix Pilot Project at 2019 CDI-W London
Short Grand Prix Tests Back Under Review Behind Closed Doors in Warendorf
Is it Wrong to Have a Shortened Grand Prix Test?
Minderhoud and Dream Boy Win Pilot Shortened Grand Prix at 2018 CDI-W London
Olympia Reveals Details of Shortened Grand Prix Pilot Project