Bits 'n Pieces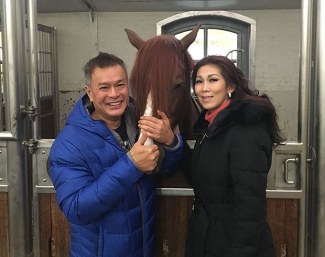 The 55-year old discredited dressage horse owner Titan Wilaras is facing up to 12 years in jail for bank and tax fraud.
The public prosecutor in Denpasar, Bali, demanded 12 years in jail. Wilras could face 7 or 15 years imprisonment and a fine of approx 13.5 million dollar.
Arrested in The Netherlands
Wilaras was arrested in a 5* hotel in The Netherlands and extradited to his home country Indonesia.
He has now been charged with bank fraud for using funds belonging to BPR Legian Credit Bank, of which he was ceo in 2017-2018. He used the money for his personal benefit and the amount is estimated at Rp 23.1 billion (1.3 million euro). 
Platinum Stables
Titan, who also goes under the alias Christopher or Titian, and his (ex-)wife Shirley Wilaras were the owners of Platinum Stables, in Riel, The Netherlands, and invested heavily in young dressage horses. However, he failed to pay the bills for his  horse business and faces numerous lawsuits in The Netherlands.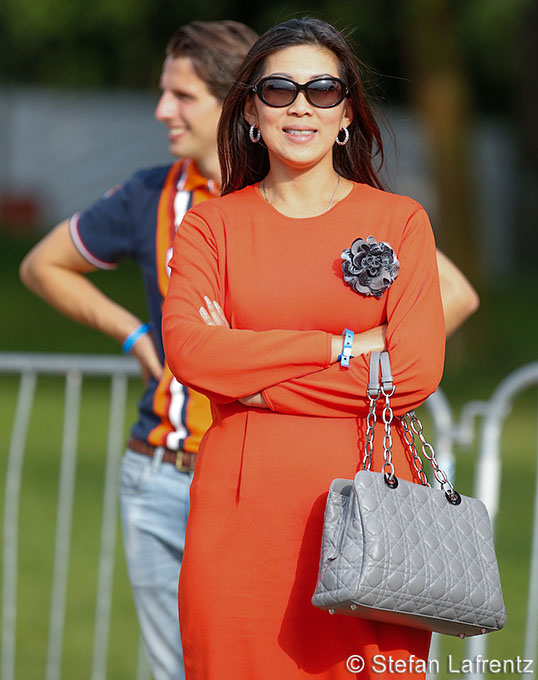 They ended up selling all their horses in stock sale, the best ones to Helgstrand and the majority to Rom Vermunt. His yard has been sold to Dutch investors. Wilaras is also the owner of the Sky Garden Nightclub in Bali, which has been closed  because of tax evasion, drugs, criminality and prostitution in the club.
A string of riders has come and gone from Platinum stables: Simone Pearce, Michelle van Lanen, Robin Beekink, Tommie Visser, Markus Gribbe, Kirsten Brouwer, and lastly Antonio Laiz Zandio.
Indonesia - Singapore
The Indonesian couple has often been credited as Singaporean in the press, as they often communicated from his base in Sentosa Cove, Singapore, where they work as property developers in the hotel business.
Robin Geelen, one of several stable managers at Platinum Stables, confirmed the Singaporean ties in the Dutch press. 
Photos © Rick Helmink - Stefan Lafrentz
Related Links
Vermunt and Bruinier Strike at Platinum Stable Blow-out Sale
Helgstrand Acquires Eye Catcher and Five Star
Laiz Zandio Leaves Platinum Stables
Kirsten Brouwer Leaves Platinum Stable
Markus Gribbe to Join Platinum Stable's Team in Belgium
Tommie Visser Leaves Platinum Stables