FEI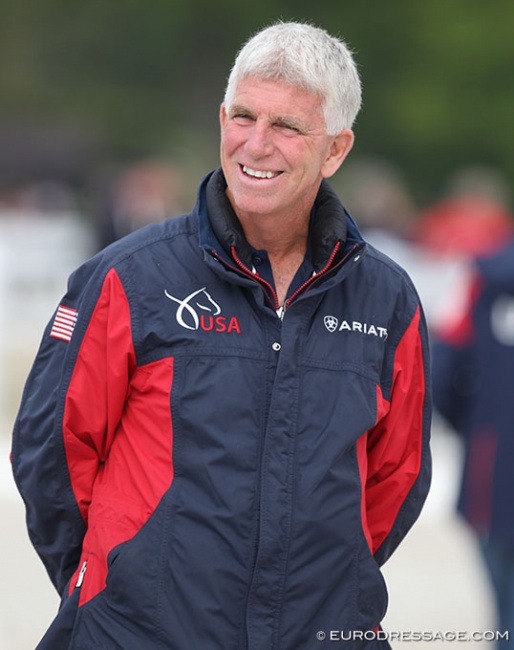 The FEI announced that a Judges Advisory Group (JAG) for Dressage has been appointed by the FEI Dressage Committee, in accordance with the recommendations of the Dressage Judging Working Group.
As part of their job description, the JAG will embed the role of the Judge General and the Dressage Education working group, while the Judges Supervisory panel (JSP) will continue to act at Championships, Games and Finals as before.
Both groups will work closely with the Dressage Committee on all matters related to Judging.
JAG Members
The members of the JAG are:
Katrina Wüst (GER) (Spokesperson)
Stephen Clarke (GBR FEI Judge General)
Hans-Christian Matthiesen (DEN IDOC president)
George Williams (USA)
David Hunt (GBR) (liaison with the JSP)
"The judge general position is now as chair of this group. The JAG puts that role into a structure," a member of the Dressage Judging Working Group told Eurodressage, adding that it could strengthen the Judge General position by no longer being ad-persona.
Integration Judge General Role Into Committee
"JAG is a consequence of some of the initiatives that came from the Task force group," IDOC president and JAG member Hans-Christian Matthiesen told Eurodressage. "The Judges Advisory Group should help, assist the Dressage Technical Committee in all matters. IDOC is a stakeholder group, and will take care of all the interests of the dressage officials and will only be asked by the FEI to comment. From now on the role of a FEI Judge General is integrated in the work of JAG."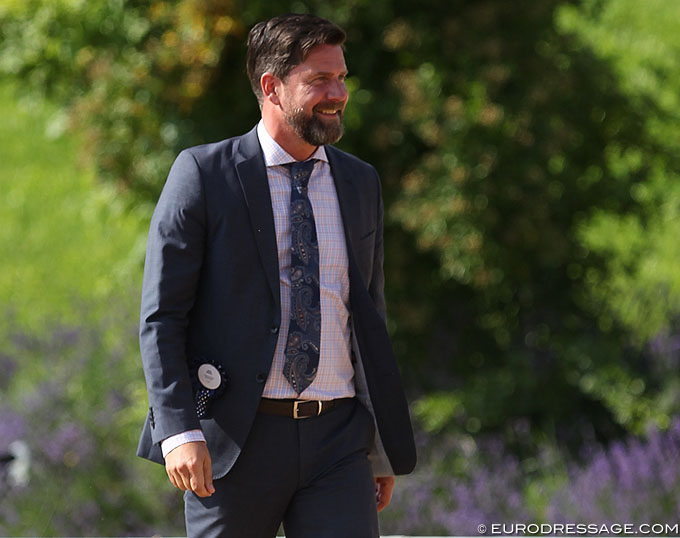 The role of the FEI Judge General will disappear and the function integrated into the JAG
"Stephen Clarke doesn't take the role as a Judge General anymore, but the JAG, as a group, does. JAG will overview the Education and Judging on all levels. And in cases where the Dressage Technical Committtee needs assistance or advice, JAG will be asked," Matthiesen explained. 
When asked if the judges and judging is not already sufficiently represented on the FEI Dressage Committee through the Judge Representative, Matthiesen replied, "we have judges representatives on the DTC, they represent the dressage officials. But in order to help all judges, give advise about judging and to maintain the highest standard of education a smaller group, JAG, is needed to control the direction of judging and education.
Two judges are currently seated in the FEI Dressage committee: Irina Maknami (RUS) and Andrew Gardner (GBR). The other committee members are chair Frank Kemperman (chair), rider Beatriz Ferrer-Salat (ESP), rider/trainer Monica Theodorescu (GER),  and show organizer/rider Patrik Kittel (SWE).
Photos © Astrid Appels
Related Links
Monica Theodorescu to Succeed George Williams on FEI Dressage Committee
Further Steps Taken Towards a "Code of Points" Dressage Judging System
IDTC, IDOC and Judge General React to Judges Working Group Findings Ahead of 2017 FEI Sports Forum
Dressage Judging Working Group Presents 19 Recommendations to Improve System
FEI Announces Working Group on Judging and Extended Score Analyses
Stephen Clarke Elected as FEI Dressage Judge General
Ghislain Fouarge Declines Second Term as FEI Judge General
Fouarge Elected First FEI Dressage Judge General