A Walk on the Premises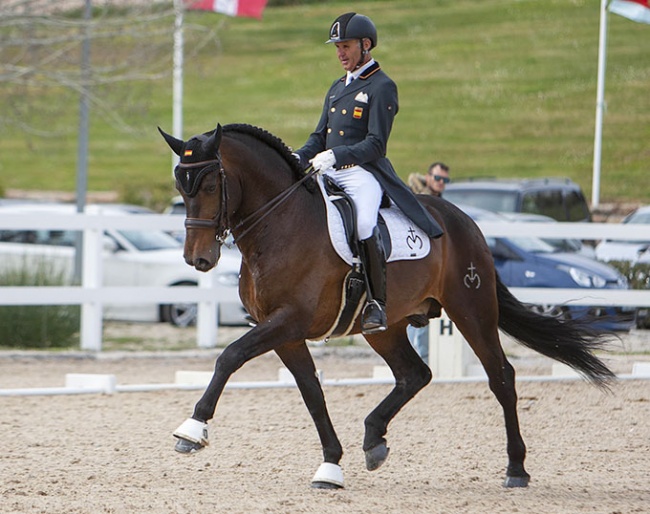 Spanish equestrian journalist Katharina Braren meets up with Spanish Olympian Juan Antonio Jiménez Cobo over Christmas at his new training center next to Madrid airport.
Total Renewal
Juan Antonio is the coach to the Peruvian dressage team and also holds the position of Technical Director of Dressage at Las Morerías in Mexico. Many years have passed since we first met and in that time his success has steadily grown. He could, without a doubt, be defined as someone who achieved "self-made" success.
While I wait, I look around the facilities, taking in every detail, every improvement – and there are many. Everything has been designed for the horses and riders; it shows that things have been done with TOLC – which, as I once learned from a British friend, means the "Touch of Love & Care"- and that there is a criterion behind each decision.
Carlos Trillo, protegé and manager of the centre and of the international competition agenda for Juan Antonio's team, invites me to have a coffee while he proudly talks to me about the remodelling project that has been carried out at their facilities, including outdoor and indoor arenas, washing bays, facades, a cafeteria, seating, gardening, the security system – you name it. A huge amount of work which has already been completed in 2020!
Carlos examines everything closely: he is one of those people who listen, gather information, cross-check and do a market analysis on each product. Carlos draws my attention to this detail, that feature. "Look Katha! Have you seen how the green screen of cypress trees that overlooks the stables has turned out? It was a good idea, right? And the parking area? And the drainage for the arenas? AND...?" Carlos is full of enthusiasm for the work which has been done.
A Good Year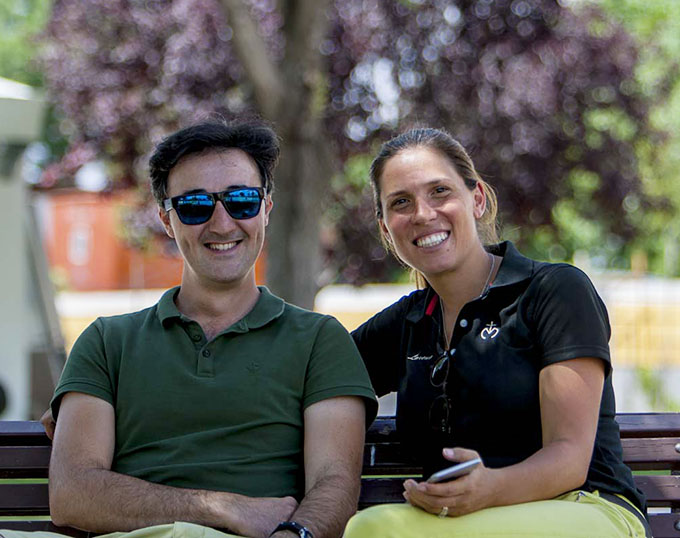 In the middle of our mutual appreciation of the improvements observed around the school, Juan reaches the office and laughs as soon as he sees us. "Gosh Katha, how nice you came!"
Juan dismounted from Euclides MOR just a moment earlier. He approaches me while he takes off his helmet, and with a big smile ffers me "the elbow greeting". It is a pleasure to feel welcomed with love and joy. We have not seen each other for a long while and I know that, over this year which has been hard for everyone, things have gone well for Juan Antonio's team, not only in terms of sport and competition but also as regards of more human aspects. His riders and horses have attracted attention for the remarkable work they are performing.
"I enjoy a powerful team, with enthusiasm and talent. You have to savour these moments," Juan tells us.
I get a wave of good vibes, positivity and warmth, even from Dani, his little dog who always waits patiently beside the arena, never taking his eyes off his master, and who follows him everywhere.
Self-Made Success
At the school there are new faces, among both its equine participants and the riders, perhaps attracted by the successes of his students, who in 2020 have won medals and titles and, most importantly, have achieved good results that bode well for their future prospects at an international level.
Among them is Carlos Bayo, a rider of Andalusian origin, who achieved the bronze medal at the National Championship with Decor (by De Niro) a horse owned by Sylvia Brescia Fort de Mulder, Juan Antonio's Peruvian student. I also see Alejandro Oliva and then another new face. His name is Kevin Rojas, Juan tells me.
A visitor can perceive a climate of satisfaction and optimism, and with good reason: the Spanish Championship for Young Horses and the National Finals could not have gone better. Achieving three silver medals and one gold are a good example.
So many competitions have been cancelled and competing abroad were impossible. This can be very difficult, especially for young riders because they may lack routine. But for Juan Antonio and his team, the season has been beneficial in this respect, as it has allowed his riders and horses to concentrate much more on day-to-day life. In the end, all this has prompted excellent results.
Anyone knows it is not every year that you get gold, silver, silver, silver, bronze, gold, silver, and silver again, between the national championships and SICAB, the World Championships for PRE bred horses, held annually in Seville.
Confidence and Trust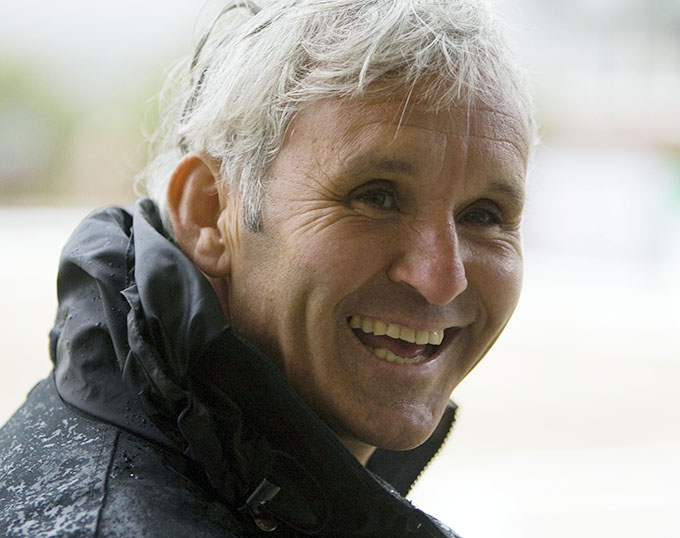 For me, one thing is clear: a large part of one's success is based on confidence, on the trust built between coach and students.
The same is true with horses. They have to trust the rider. If they do, their abilities can be worked on and enhanced, but if not, little can be done. Often, impatience and the day-to-day issues are there, and when it comes to riding, it all comes out, and this situation becomes evident in the results.
"What I look for in young horses is the desire to go forward, good structure, the back not too short, but not too long," said Juan. "It is all about laying the foundations, really solid foundations..., so that they develop their abdominal muscles and can support the weight of the rider and in addition, develop the "Schwung" (impulsion) that we all seek so much and that finally gives them lightness in their gait."
Juan Antonio has repeated it to me many times over the years: "In this sport, there is no place for running, but for regularity and persistence." He tells me how important their investment in foals has been. They are committed to quality and have invested in the future.
Barn Full of Horses
They have, for example, young stallions like Mr President STH (KWPN, by Blue hors Zack) and De Niro Platinum (a son of the "De Niro" dynasty). They have beautiful gaits and outstanding characters, which – as we already know – translates into rideability. There is also Let it Go T (Kwpn, by Tiesto VDL out of Dwendy). Presented by Carlos Bayo, they became the overall Champion in the 4-year-old category, with two gold medals.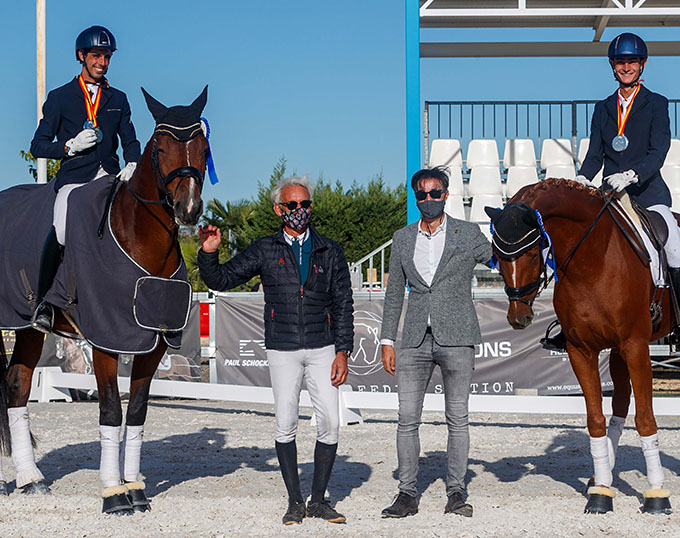 Runner-up in the same category was Lance (KWPN, by Eye Catcher out of Clarinetty (by Upperville)). Do you recall Lance's sire Eye Catcher in Verden, Germany? He was the bronze medal winner in the 2015 World Championships for Young Horses. Lance is ridden by Juan Antonio"s long-time student Alejandro Oliva Lázaro.
Quartar (by Quantensprung out Letizia (by Laurentio)) was the runner-up in the 6-year-old category. Also ridden by Alejandro, together they achieved gold in the finals with an average of 83% and with a 9 in submission. Danburi (HANN, by Don Index out of Hanna (by Hohenstein)) was the runner-up in the 5-year-old category, and Carlos Bayo is the rider of this impressive young horse. The owner, by the way, is not Juan Antonio, but Peruvian rider Armando Martín Robles Andrade.
And finally, we must talk about the World Champion at SICAB 2020: Virey MOR (by Melchor out of La Gardenia MOR). He is a PRE stallion bred at Las Morerías. Chapeau! As we all know, it is very difficult for a horse raised outside Spain to reach the top of the "Olympus" of the Purebred Spanish Horse.
Rewarding Year
In short, Juan Antonio and his team of horses, students, owners and clients cannot complain. The year 2020 has been a year in which they have been rewarded with recognition and prizes.
"The perfect horse does not exist. And although the quality has improved considerably, there are no great changes: most of the responsibility lies in the work of the rider, in the attitude of the owner, in the vision of the coach, and in what the judges judge."
"My wish for 2021 is for us to continue to work hard to improve."
Text by Katharina Braren - Photos © Braren / Lily Forado
Related Links
Let It Go, Rock It, Sansibar, Betty Boob, Lario Win 2020 Spanish Young Horse Championships
North American Breeders Shine at 2020 SICAB
Beatriz Ferrer-Salat Claims Eighth National Title at 2020 Spanish Dressage Championships
Spanish Grand Prix High Performance Group Set Up as 2020 Olympic Year Begins
Juan Antonio Jimenez in Winning Mood with Euclides MOR and Grison at 2019 CDI Seville
Peruvian Team Selected for 2019 Pan American Games
Jimenez Continues Winning Streak on Euclides MOR at 2019 CDI Granada