Sweden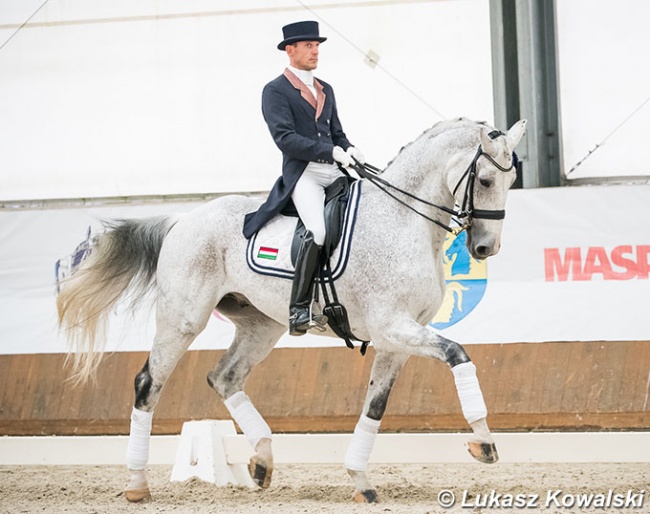 The FEI has confirmed that the 2021 World Cup Finals in Gothenburg (SWE) are still on and not impacted by the one-month competition ban in Europe due to the EHV-1 outbreak.
All Systems Go
In a Q&A on the official FEI website, the international equestrian sport federation wrote that "The FEI World Cup™ Finals in Gothenburg are scheduled to go ahead from 31 March to 4 April. The shutdown of international competition in mainland Europe is until 28 March, meaning that the Finals will not be impacted."
The FEI added that there will need to be increased biosecurity protocols in place at the Gothenburg venue.
"These will be similar to those implemented for the Finals in 2019, when there were outbreaks of both EHV and Equine Influenza in Europe. These protocols are currently being finalised," said the FEI.
In ordinary times the Scandinavium stadium is filled with 75,000 horse lovers for the Gothenburg Horse Show, but due to current Covid-19 situation there will be no audience on site. 
Who Will Ride There?
Despite the loss of 's-Hertogenbosch, as there have been two qualifiers for the Western European League in Salzburg and Aarhus, the rules for the FEI World Cup™ Final will be applied in their current form.
The list of participants is not yet complete as the FEI will notify the qualified riders first, who then have to let confirm they want to compete or not. If not, a replacement next in line will be contacted.
The confirmed riders so far are:
Title defender: Isabell Werth
North American riders: Olivia Lagoy-Weltz (USA), Charlotte Jorst (USA), Brittany Fraser-Beaulieu (CAN)
Non-league rider: Yvonne Losos de Muniz (DOM)
The other qualified riders per league are:
The two highest ranked Central European League riders: Regina Isachkina (RUS) and Csaba Szokola (HUN). 
The nine riders qualified with the highest points through the Western European League:
Jessica von Bredow-Werndl (GER)
Helen Langehanenberg (GER)
Patrik Kittel (SWE)
Morgan Barbançon (FRA)
Anna Merveldt (IRRL)
Thamar Zweistra (NED)
Christian Schumach (AUT)
Carina Cassoe Kruth (DEN)
Florian Bacher (AUT)
Cathrine Dufour (DEN)
Benjamin Werndl (GER) also tied in 9th place, but a maximum of three (3) athlete/horse combinations per NF (including the titleholder) are allowed to participate in the Final
The Pacific League rider has not yet been announced. No 2020 Pacific League Finals were held, but the spot could be allocated to a European based Pacific league rider. 
Photo © Lukasz Kowalski
Related Links
Eurodressage Coverage of the 2021 World Cup Finals
FEI Reverses Revised 2021 World Cup Finals' Rules​​​​​​
FEI Decides on 2021 World Cup Finals Participation, Three Extra Places for European Riders