2021 CDIO Wellington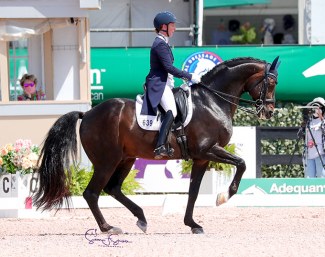 The Global Dressage Festival (GDF) continued on Saturday 20 March 2021 with a second victory of the week for the USA's Sabine Schut-Kery and Sanceo, this time in the Grand Prix Special 3*.
Winning Streak
Schut-Kery rode Sanceo, Alice Womble's 2006 Hanoverian stallion by San Remo, to a score of 75.660%, topping the competitive class by over two percentage points. 
"Of course it's amazing," she remarked, "I don't even know what to say! My heart always goes to Sanceo for pulling it off. I felt that there were some things that I could've done better today as I was riding, but then I also tried to just stay focused and make sure that I didn't start making other mistakes. It really felt so amazing. He is always with me and always pulls it off. Obviously he can have a strong day with a high score, and a lower day, and so can I."
Olympic Contender
The pair has won every class that they've competed in this season, coming all the way from California to test their talents and marking a few personal best scores along the way. She has now certainly established herself as the second highest scoring Grand Prix rider in the U.S.A. and a strong contender for Olympic team selection for Tokyo. 
Schut-Kery summarized, "It's been amazing to be able to be here and compete, especially with so many places still shut down. I'm so grateful to be able to keep going. Especially for me – having a horse that is peaking in his age and in his training – to be able to come out here and compete, that's wonderful. To be here surrounded by our [ USA Dressage team] coaches with so much access to the wonderful vets, farriers, the entire high performance environment here, it is a unique place, and I'm grateful to be able to come here."
Schut-Kery and the gelding will now head back to the west coast after their busy season. "I do feel like it's time for a little break," she said. "The horses do their job so well, but getting excited does put a little more performance pressure on them. I think he is ready to go home and relax for a while before we get back to it."
California Riders 1, 2, 3
Second place in the Grand Prix Special 3* went to another West Coast rider, the USA's Nick Wagman on Beverly Jean Gepfer's 2008 KWPN gelding by Johnson, Don John, with a 73.340%.
Third was rounded out by west coaster Anna Buffini (USA) on her own FRH Davinia la Douce, a 2007 Hanoverian mare by Don Frederico, with 69.936%.
Pavicic Wins Inter A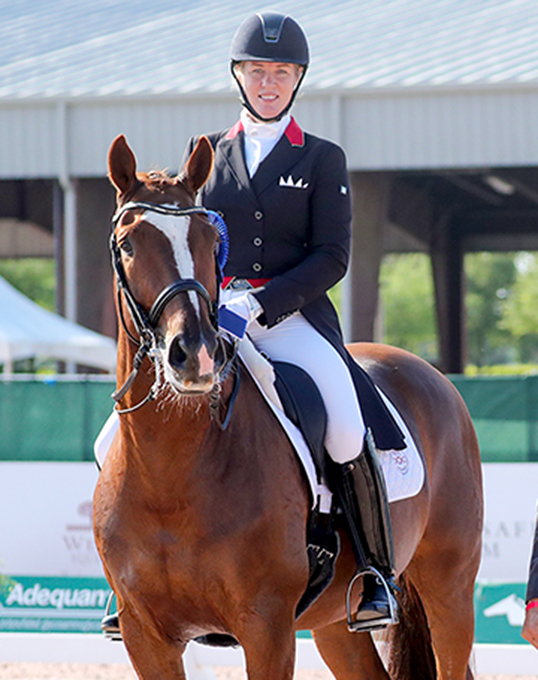 In the Intermediaire A CDI3*l, Karen Pavicic (CRO) piloted the 2012 Hanoverian gelding by Totilas, Totem, owned by Pavicic and Thomas Baur, to the victory with a 69.794%. Second went to Canada's Pia Fortmuller on Frieda, Lars Busch and Pia Fortmuller's 2011 Hanoverian mare by Furstenball OLD, with 69.206%. Third was awarded to Nicole Levy (USA) and her own 2013 KWPN gelding by Bretton Woods, Imposant MC, with 61.853%.
The Intermediaire I 1* welcomed a win for the USA's Dawn White-O'Connor, who rode Hudson M, Akiko Yamazaki and Four Winds Farm's 2012 Hanoverian gelding by Cadans M, to the blue with a 73.294%. Emily Donaldson (USA) rode Audi, her own 2005 KWPN gelding by Sir Sinclair, to second with a 66.794%.
- GDF Press Release, edited by Eurodressage
Photos © Sue Stickle
Related Links
Scores: 2021 CDIO Wellington
Lyle, Wandres, Carier Bergeron, and Kim Win on Kur Day at 2021 CDIO Wellington
Team Germany Wins Nations Cup at 2021 CDIO Wellington
Team Canada Wins Under 25 Nations' Cup at 2021 CDIO Wellington