Ekestrian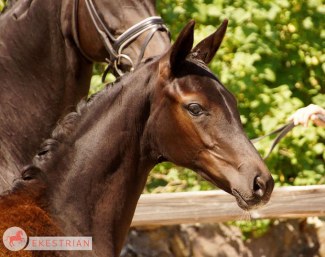 The Ekestrian selections for its Elite Dressage Auctions of 2021 are now open. Submit your list of foals to be born, young horses aged 2 & 3 in 2021, broodmares and rare semen straws!
Ekestrian offers you an innovative, transparent and secure solution thanks to its turnkey service, whether you are in France or abroad.
Ekestrian selections are made with our expert Jessica MICHEL-BOTTON.
The Ekestrian horse is above all: the quality of the dam line, the relevance of the crossing, the model, the gaits and the rarity : horses from sires and sires of dams that perform or have performed at the highest level and/or with renowned offspring with aptitudes for dressage competition!
Contact us via Whatsapp/Phone +33 6 86 88 42 97 or send an email to eleveur@ekestrian.com indicating :
Full name of the horse
Sire's name
Dam's name
Name of dam's sire
Date of birth
Sex
Notable bloodline information (e.g. video links from maternal family)
Desired reserve price or price range
Studbook
Photos (head, model, conformation of the legs)
Videos (walk, trot and canter in each hand)
Radios if available (for 2 and 3 year olds)
Have you already registered this horse for an auction?
Find our conditions of sale and our next auctions at www.equestrian.com
Related Links
Vogue, Best Seller of the 2020 Rhenania x Ekestrian Online Auction
First Edition of 2019 Ekestrian Dressage Online Auction Sold Foals, Embryos, Broodmares Across Europe
Ekestrian Elite Online Auction 15-16 October 2019: Exceptional Foals, Broodmares & Embryos a click away!