Austria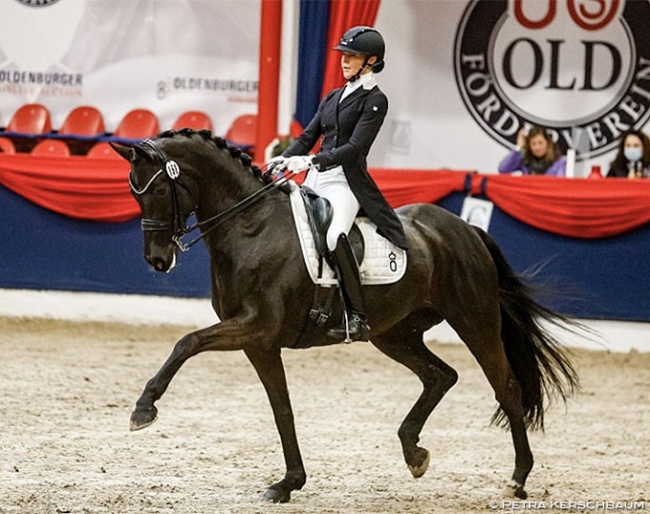 German based Austrian Grand Prix Sandra Nuxoll (née Kopf) has decided to declare for Germany after getting tired of taking bureaucratic hurdles set by the Austrian Equestrian Federation.
From Austria to Germany
Originally from Dornbirn (AUT), Nuxoll worked in finance before she decided on a career in horses. A three-year stint riding in Florida convinced her of this choice. 
Fifteen years ago she moved to Germany, first working in the Munich area as a professional dressage rider, before moving north. She is now based with her highly successful dressage training and sales business in Dinklage (GER).
On 22 December 2014 Sandra Kopf married German Norbert Nuxoll in her home town near Lake Constance. Her husband is a show jumping rider who works as a trainer for Paul Schockemöhle. 
Successful Dressage Rider
Sandra's passion lies in the scouting of young horses, training them to Grand Prix level and then selling them as rising stars. At her barn, international Grand Prix horses such as Delaunay (Patrik Kittel), Stand By Me (Lisa Müller) and Destiny OLD (Kristine Bröring-Sprehe) were sourced.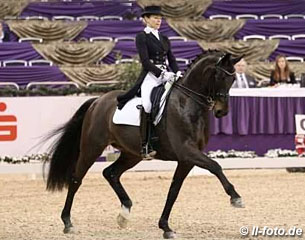 Nuxoll's international dressage career focuses mostly on competing at young horse level. She rode Stand by Me to an 11th place at the 2012 World Young Horse Championships in Verden and Destiny OLD to a 14th place in the consolation finals at the 2014 World YH Championships. Until now she preferred to compete her FEI level horses at national shows in Germany and particularly on the German Nurnberger Burgpokal and Louisdor Cup circuit.
In 2020 Nuxoll celebrated major success when she won the Louisdor Cup Finals for Developing Grand Prix horses aboard the then 8-year old KWPN gelding Bonheur de la Vie (by Bordeaux x Tuschinski). She scored 77.140% in the Grand Prix.  With the then 9-year old Oldenburg mare Hanami (by Dante Weltino x His Highness) she also ranked fifth with 72.860%.
International Grand Prix for 2021
Although she wouldn't turn down an offer she can't refuse, the 51-year old Sandra has decided to retain Bonheur de la Vie and Hanami for herself. She wants to compete them at international Grand Prix level this year.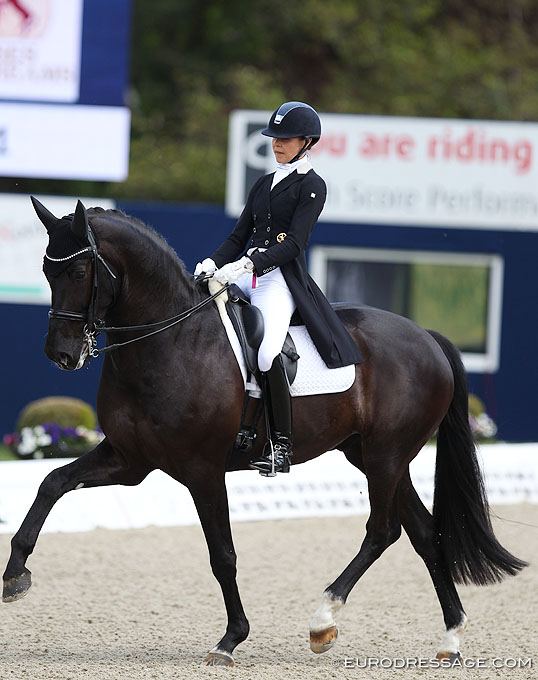 However, obtaining a starting place as Austrian rider at a CDI did not go as easily as planned. Her horses have only proven their worth in Germany and the Austrian Equestrian Federation requires more. 
The Austrian NF set a rule that riders wishing to compete internationally need to present themselves physically in Austria at a "selection trial" held last February. They have to prove they can score the federation's minimum requirement of 66%. Any other national scores achieved in foreign countries are not taken into consideration.
Based in the north of Germany and with the second corona lockdown still in full swing, Sandra did not travel to her birth country, but instead rode at a national show in Vechta on 27 February 2021, where she won the Grand Prix aboard Hanami with 74.80%.
Austria refused to accept this score and has now barred the rider from competing internationally. Sandra was invited by show organiser Kasper Funke to ride in the CDI Verden this weekend, but she got a no from her federation. 
"I counted 1 and 1 together and I just felt that they don't really want me, for whatever reason," Sandra concluded.
Declare for Germany
For Nuxoll that was the final straw and as a German resident she has decided to declare for Germany. 
"I have been living here for 15 years and all the success I have with my horses is 'Made in Germany'. I feel at home here, the sport is more organized, there is more communication with the team trainers," Nuxoll told Eurodressage.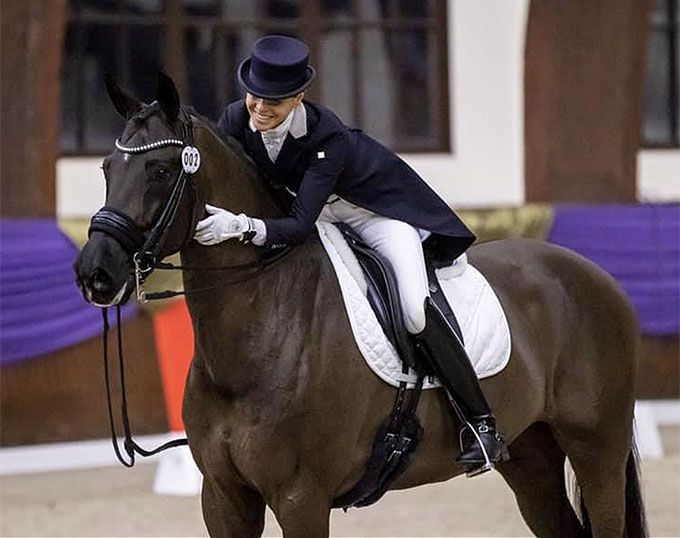 Sandra was aware that she needed to ride in the selection event in February, but finds the rule non-sensical, especially in these corona times. 
"The rules in Austria say that I have to go first to Austria to this selection trial, so they can see my horses can do 66% at least, only then you can go to an international show.  For my part, it's quite ridiculous. My horses did more than that," she said frankly.  "The selection trial was at the end of February and we had the pandemic and partly closed borders. I was in Vechta that weekend at a show, where Hanami scored almost 75%. Unfortunately they don't accept German results."
Bureaucratic Austria
"I am questioning what they want more in Austria than a Louisdor Cup winner? In my opinion they don't really care," said Nuxoll who is the first Austrian to ever win the prestigious German Louisdor Cup Finals. The Grand Prix level finals were judged by five international FEI 5*-level judges: Eisenhardt, Wust, Lehrmann, Ebert, Nivelle.
"Our future is here in Germany and I hope we can have a bright future riding for Germany," added Sandra, who trains with German co-team trainer Jonny Hilberath. 
Photos © Petra Kerschbaum - LL-foto - Astrid Appels - Stefan Lafrentz
Related Links
Sandra Nuxoll and Bonheur de la Vie Reign Supreme in 2020 Louisdor Cup Finals
Kristina Broring-Sprehe Acquires Nuxoll's Destiny OLD
Bonheur de la Vie Drops Out, Morricone Steps In for 2019 Nurnberger Burgpokal Finals
Isabell Werth Schooling Muller's Stand By Me at 2017 CDI Munich
Sirikit Wins Opening Class for 7/8-year olds at 2015 World Young Horse Championships