F.O.C.U.S.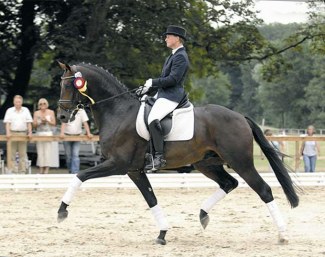 The Oldenburg licensed stallion Daddy Cool was one of Paul Schockemöhle's illustrious stallions in the 2000s. While he was never the most popular kid on the breeding block, Daddy Cool produced a selection of successful offspring.  His second career in sport as a gelding was only very short and his last shows were in 2015. Where is he now?
Licensed Stallion
Daddy Cool was born in 2002 at Paul Schockemöhle's Gestüt Lewitz. He was by World Young Horse Champion Don Davidoff out of Salida (by Calido I x Sandro x Domino). 
In 2004 he was first presented for licensing in Redefin for the Mecklenburg studbook. A month later he was approved for Oldenburg and in 2007 the Hanoverian Verband accepted him as well.
The dark bay stallion did his 30-day stallion performance test in Schlieckau in March 2005, scoring 8.2 for dressage and 8.3 for show jumping, to finish on a total of 8.46 points. 
Young Horse Success
He was first trained and competed by Schockemöhle's number one dressage stable jockey at the time, Anja Engelbart. She took him to his first show in Wildeshausen in April 2006, where he won the riding horse test. The same year he won the Oldenburg Young Horse Championship in Rastede, and finished 7th in the 4-year old stallion class at the 2006 Bundeschampionate in Warendorf.
Engelbart and Daddy Cool showed through 2007 after which the stallion disappeared from the show scene for three years.
FEI Horse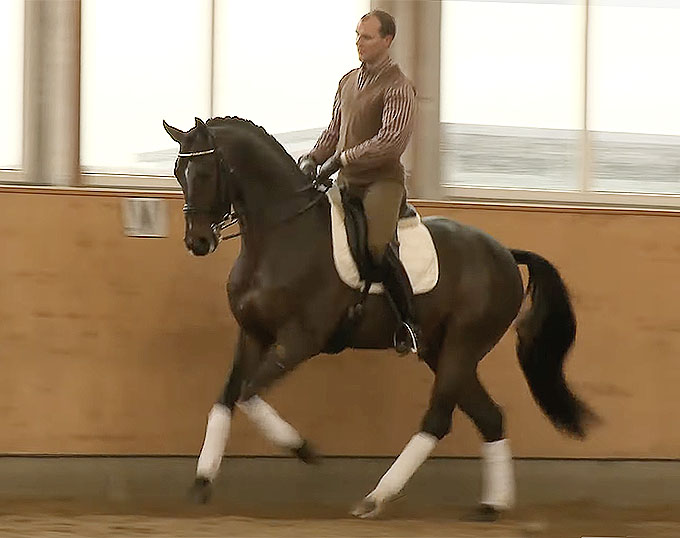 In 2009 Daddy Cool was shipped to Isabell Werth's yard to be developed to FEI level and sold.
First he was bought by Michaela Aghasadeh, who gave the ride on the stallion to Hayley Beresford at the time. However when Hayley left Isabell's in March 2010, Matthias Bouten took over. 
The pair competed twice together, their debut was at a local show in Sonsbeck-Labbeck in April 2011 at M-level.
"He was really hot and it took a while for him to learn the flying changes. It took a while," Bouten told Eurodressage, "but the horse was really nice, and had a lot of quality in the basic gaits. The walk, trot, canter was really amazing."
In 2013 Bouten left Werth's yard and Daddy Cool later on went to Hof Kasselmann in Hagen.
Junior Ride
It turned out that Daddy Cool's talent was probably not in the upper level FEI movements, but more as a well trained M-level dressage horse. It was decided that as a gelding he could be a more meaningful ride for a junior rider.
In March 2015 he sold to the Gyll family as a junior horse for pony rider Kathleen Gyll, who at the time was coached by Christiane Wallenhauer.
"We didn't dare to dream it, but Christiane made it possible. Kathy now has a genius horse and can ride the junior tour," mom Bianca Gyll wrote on the family's website after purchasing Daddy Cool. "He took our hearts by storm. He's an extremely sweet horse with such wonderful gaits we've never had before and we're incredibly happy about it."
Kathy and Daddy Cool made their show debut in March 2015. The pair competed at M-level that spring and summer, the horse's last show season in his life.
Where Is He Now?
Unfortuately, Daddy Cool's life turned out short lived as he passed away at age 17.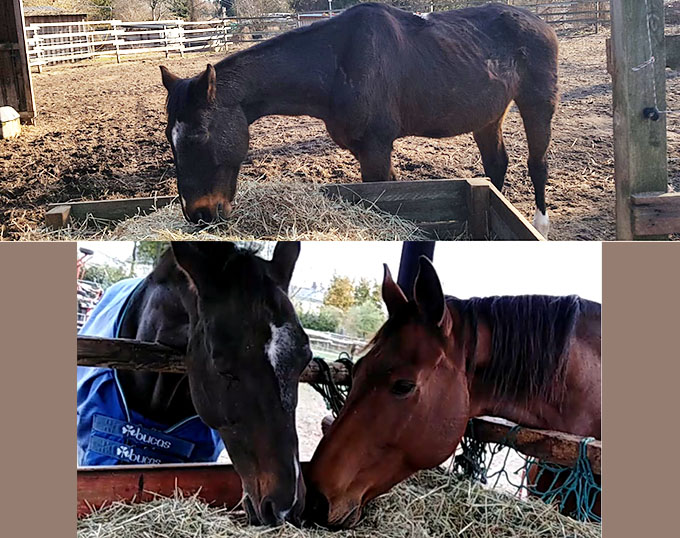 In October 2016 Gyll switched trainers to Lena Waldmann, and soon after moved to Hof Kasselmann in Hagen, where she became a working student under Eva Möller. She brought her new horse Femme Fatale, sourced at Silke Pelzer's yard, while Daddy Cool stayed at her home stable, Pferdehof Teltow (Gestut MonAmi) near Berlin.  Kathy returned home in March 2017.
In January 2019, Daddy Cool came under the care of groom Stefanie Wehling, who found him in poor condition: undernourished, lame, with a festering wound on his back, and an eye infection. In the summer of 2019 a battle arose between the owner and Wehling, who wanted to rescue the horse. In the end the local television and lawyers got involved, but Wehling saved him by paying 5,000 euro.
The recurrent eye problem, which had already started back in the early 2010s, took a turn for the worse and he went fully blind. Physically the horse was in such a weak condition that on 23 October 2019 Wehling decided to put him to sleep.
Eurodressage contacted Gyll for a statement, but they did not receive a reply.
Legacy 
As a breeding stallion Daddy Cool ended up siring two licensed sons in Germany (De Champ and Don Francisco) and 3 state premium daughters.
208 of his offspring is registered as a sport horse in Germany, his four most successful are N.O.H.'s Daijoubo (Severo Jurado Lopez), Dandelion (Grand Prix with Viola Wilhelm), Duncan (S-level show jumping) and Daddy's Sunshine (an international driving horse).
Related Links
Look Who's Back: De Champ
Real Diamond Leads 2010 German Breeding Value Index
Damsey, Cayenne and Donner Hit Win 2007 Haftenkamp Bundeschampionate Qualifier
Scores: 2006 Bundeschampionate