Denmark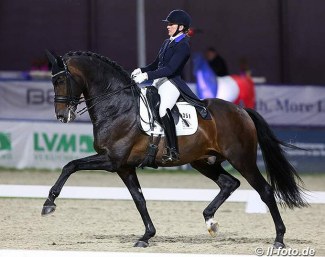 Based on the performances of the Danish riders at the 2021 CDI Hagen in April, the Danish Equestrian Federation has announced an expansion of the A-squad with two riders, Nanna Skodborg Merrald and Daniel Bachmann Andersen.
The Danish Olympic team - three riders and one traveling reserve - will be selected from this A-squad. Team trainer Nathalie zu Sayn-Wittgenstein and team captain  Anne-Mette Binder will make the pick.
Updated Squads
The updated Danish senior Grand Prix squads include:
A-squad 
Andreas Helgstrand
Anna Kasprzak (maternity leave)
Carina Cassøe Krüth
Cathrine Dufour
Charlotte Heering
Daniel Bachmann Andersen
Lone Bang Larsen
Nanna Skodborg Merrald
B-squad
Agnete Kirk Thinggaard
Anna Zibrandtsen
Dennis Fisker
Helene Melsen
Trine Mittag Jensen
C-squad
Anne Troensegaard
Betina Jæger Jensen
Michael Søgaard
Anders Dahl has been removed from the squad as he no longer has a Danish owned Grand Prix horse to ride. 
Compiegne Danish Olympic Observation Trial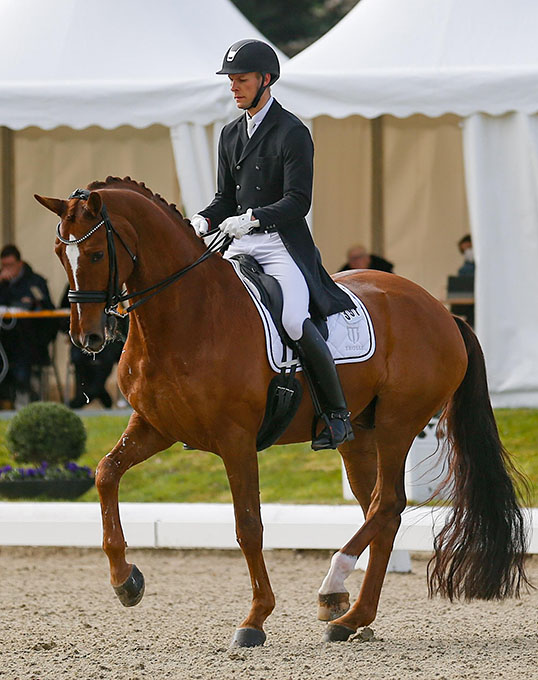 Denmark is sending a big delegation of its top riders to the CDIO Compiègne this week, where they can continue to prove form as the 5* competition has been marked as a Danish Olympic team selection/observation trial. Riding in France are Dufour (Bohemian, Vamos Amigos), Kruth (Heiline's Danciera), Merrald (Zack), Helgstrand (Fiontini), and Heering (Bufranco).
"At this event essential Olympic ranking points can be earned, which are crucial for the final ranking at the Olympics," said team captain Binder. "The riders will also be judged by an extremely strong panel of judges, several of whom also judge at the Olympics, so this is an important experience. The event gives us the opportunity to see how the riders perform against the best dressage riders and teams in Europe, and it is important knowledge for Nathalie to have prior to the selection of the final Olympic squad".
Selection for Tokyo
Team trainer Zu Sayn-Wittgenstein will announce the Danish Olympic long list after Compiegne.
These riders will be invited to a final training camp at Blue Hors stud on 14 - 15 June, where the final team will be picked. 
Photos © Petra Kerschbaum - LL-foto
Related Links
Danish Grand Prix Squads for 2021 Announced
Anders Dahl and Fidelio van het Bloemenhof Removed from Danish A-Squad
Anne-Mette Binder to Succeed Müller as Danish U25/Senior Team Captain