F.O.C.U.S.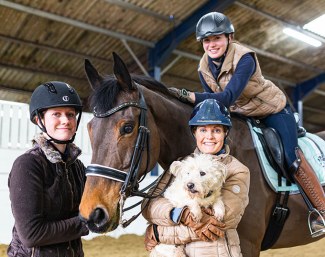 Simultaneously preparing students for the European Young Riders Championships, the British Dressage Winter Championships and the Hartpury CDI would normally be more than enough, but the ever busy Anna Ross is also preparing to go to Tokyo to the Olympic Games to help her partner, Olympic event rider Marcelo Tosi. 
"We are in Devon in the south west of the UK, but excellent travel links with Exeter and Bristol airports and the rail mean international travel is easy. I keep telling the team, there's lots to juggle but these are all the exciting challenges we aimed for."
From Spain to Japan
While nearby Newton Stud focuses on breeding their young stars, the sports mares go about their business of competition with gusto. This has proved successful strategy for the team as 9-year-old Habouche, competing at the Young Rider European Championships with Irish rider Vicky Campbell, already has five offspring on the ground. This pattern has been repeated with other successful mares so, in its third year of business, Elite Dressage owns over 100 horses for sale, from foals through to Grand Prix.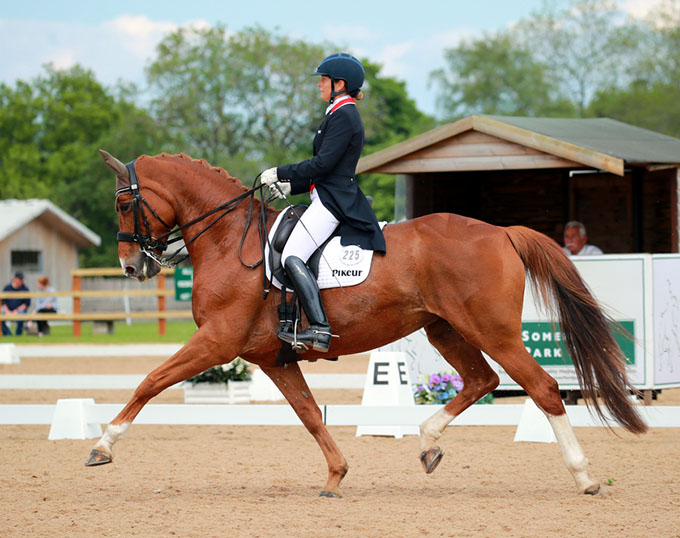 Due to her coaching commitments, Anna has confined her competition season to two successful Grands Prix outings, winning at the Hickstead Premier League and coming second to Carl Hester at Somerford Premier League, riding Newton Domino (by De Niro x Rubinstein). She's delighted that  international judges Trond Asmyr and Stephen Clarke awarded them over 73%. The combination has a direct ticket to the British Championships and their International qualification to compete for Great Britain, but Ross expects Domino to be sold imminently. 
"She's a gorgeous mare whom I love riding, but she's fit and healthy and the ethos of our stables is that all horses are for sale. I'm fortunate as I have other Grand Prix horses coming through, but she is really talented with a great work ethic so I will miss her," said Ross.  Consolation is that Domino  has a three-year-old son waiting in the wings and two exciting foals due this year.
Beth Bainbridge, head rider at Elite Dressag,e has enjoyed a successful small tour season at Premier League shows on Habouche and is qualified to compete internationally but has to wait for COVID regulations to lift before she can compete abroad.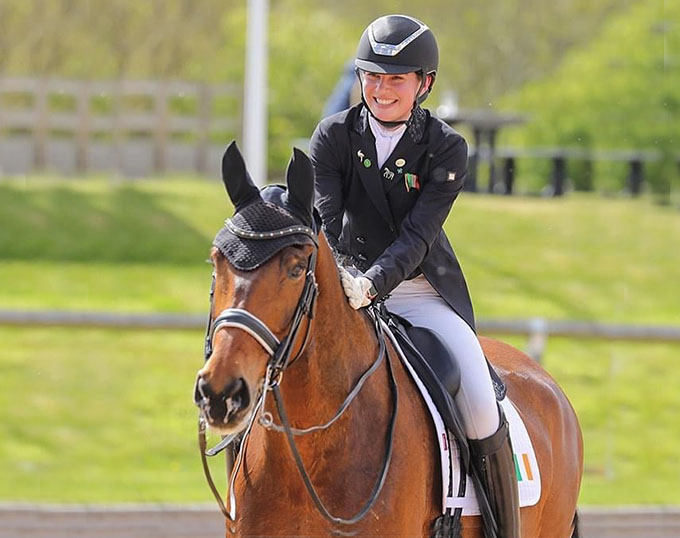 "Anna promised me a fancy international show before she takes over the ride on Habouche and I'm holding her to it," she laughed. While she waits, Bainbridge has been bringing out the young guns, winning the 5-year old class at Somerford Premier league with British bred 'Tiger' and more of youngsters that Elite Dressage produce. 
Nursery Team
International Grand Prix rider Alex Baker, heads up the 'nursery team' assisted by Jess Ralton and they start around 20 young horses a year.  It's unusual to have a Grand Prix rider doing the backing but Alex loves the process of starting horses from the beginning.  
"The horses  take everything in their stride with a varied training regime including hacking, going to the river and the water treadmill as well as schooling," she says. "Our aim is  to create sensible  high performing horses."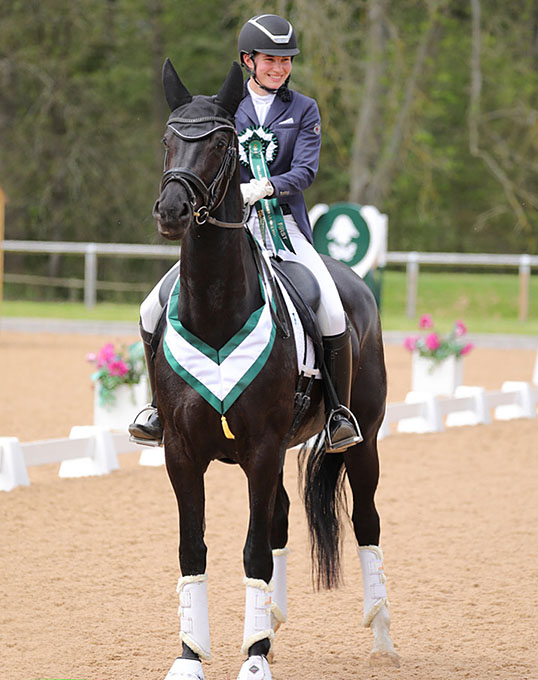 Alex recently rode three of these young stars into the top ten at the British Championships as well as winning the international five year old qualifier at Sommerford Park Premier league. She hopes to represent Ireland at the Young Horse World Championships and Senior European Champs in 2021.
The team have their hands full with a busy competition schedule ahead but they seem full of energy and relishing the challenges ahead.  
How do Anna and the Elite team juggle it all? "I understand that people have hopes and dreams of their own; I want happy, talented people to work for us so I give them opportunities to excel themselves and that in turn produces happy horses and a fun experience for us and our clients, it works."
Press text - Photos Lottie Elizabeth Photography 
Related Links
Teamwork made the Dream work for the Elite Dressage Team at 2021 CDI Wellington Heckfield
British Breeders Braving Brexit
Elite Dressage and Newton Stud Join to Create Horsey Heaven in Mid Devon