Ireland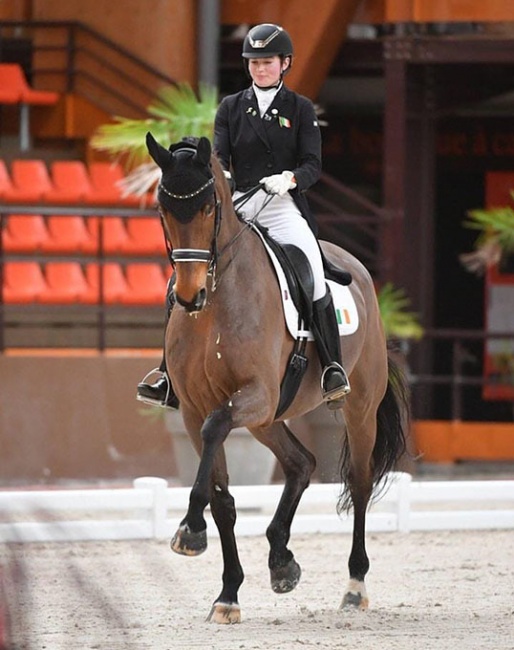 Horse Sport Ireland has announced the Irish Dressage team for the 2021 European Dressage Championships which take place at Hagen in Germany from September 7th to 12th.
"It was hoped to send a full team of four to the Championships however due to the unavailability of some combinations, a team of three athletes and horses will compete for Ireland at the Championships," HSI communicated. 
The Irish team for the 2021 FEI European Dressage Championships is:
Alex Baker with Dutchman – owned by Daniel Champion & Alex, Carol and Tim Baker
Carolyn Mellor and Gouverneur M – owned by Carolyn Mellor
Anna Merveldt and Esporim – owned by Mario Greco, Eleonore Higgins, Michael Higgins & Giovanna Mazza
Strikingly absent from the team are Dane Rawlins (Espoire) and James Connor (Casino Royal) who sued HSI for a team starting place at the 2021 Olympics less than two months ago.
Horse Sport Ireland Dressage High Performance Director Johann Hinnemann said:
"I am very happy to send a team of three athletes to the European Dressage Championships in Hagen next month. This will be a great experience and learning curve for Carolyn Mellor and Alex Baker, which will stand to them in the future and combined with Anna Merveldt's experience, I hope that we can achieve a good result for Ireland. We will also have a training camp in Germany the week before and I am looking forward to working with all athletes."
Related Links
Sport Dispute Solutions Ireland Arbitrator Dismisses Olympic Dressage Appeal
HSI Makes U-Turn after Legal Pressure: Rawlins and Connor Get Certificate of Capability
Rawlins and Connors Lodge Appeal Against HSI's Decision not to Send Team to Tokyo