Ireland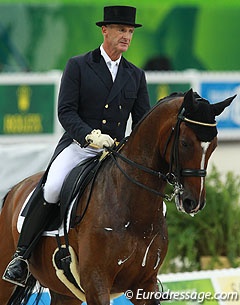 A second appeal raised by Irish Grand Prix riders Dane Rawlins and James Connor, seeking Olympic team selection, has been dismissed.
David Sharpe SC, the independent arbitrator nominated by Sport Dispute Solutions Ireland (SDSI), upheld the decision of Horse Sport Ireland with regard to the Dressage team event at the Tokyo Olympics.
Second Appeal Dismissed
 The independent arbitrator dismissed the appeal of both Mr Rawlings and Mr Connor.    This is the second independent arbitrator to dismiss their appeal in the last 72 hours.
This evening, 2nd July, Mr David Sharpe SC heard the second appeal initiated by the appellants and issued his decision. The arbitrator found that the selection process was conducted fairly.  The arbitrator came to the conclusion that the appeal filed was not made out and as such fail.  In the arbitrator's view there was an athlete nomination policy in place and the requirements which were simply not met. Any suggestion that the process was unfair was not made out.
The Olympic selection process for dressage has been in place since 2019 and was widely communicated to all relevant athletes.
Horse Sport Ireland thanks SDSI for their management of the case and for giving Horse Sports Ireland and the athletes an opportunity to make their case to a further independent arbitrator. In the interests of the dressage community and the sport horse industry, Horse Sport Ireland waived its right to seek costs in the matter.
The Sport Has Lost
Marguerite Kavanagh, chair of Dressage Ireland, stated: "there are no winners, the sport has lost and fair play for riders to make a timely appeal disregarded ! However in the appellants bringing the case it will help ensure that more thought is given in the future and processes correctly followed to ensure fairness in all aspects of governance relating to our sport into the future!!"
Related Links
Independent Arbitrator Rules in Favour of Horse Sport Ireland Concerning Olympic Dressage Team
HSI Makes U-Turn after Legal Pressure: Rawlins and Connor Get Certificate of Capability
Silver Lining for Ireland: Heike Holstein Gets Individual Olympic Slot
Olympic Dream for Belgium after Ireland Withdraws from Tokyo and Luxembourg Has No Team
Horse Sport Ireland Decides not to Send Team to Tokyo, Three Spots Released