New Zealand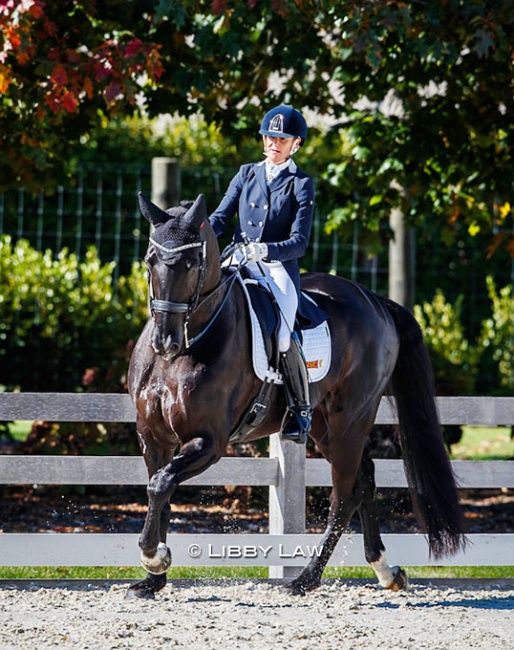 A trio of combinations have been named in the latest dressage High Performance Futures Squad, announced today by the Equestrian Federation New Zealand's high performance general manager Jock Paget.
Thompson, Galloway, Way
Australia-based John Thompson aboard Chemistry, Melissa Galloway with Windermere J'Obei W, and Vanessa Way on NSC Andreas have been identified as being capable of contributing to a top 10 team score at the World Championships or Olympic Games.
Jock said it was an exciting time for the discipline. "Here we have three very talented and experienced jockeys who we look forward to working with as the World Championships close in on us," he said. "As presented at the annual meeting by Warrick Allan, the squad criteria has been re-calibrated to align with the international standard.
"As in all sports, everything narrows at the top," says Jock, "and the standard is set very high by the elite. Our standards have to line up with that if we are going to challenge them. To date, there has not been a lot of support for riders in the dressage High Performance Programme but the high performance team is working hard to change this."
New Zealand Gave Up Tokyo Olympic Slot
New Zealand had one individual starting place at the 2021 Olympic Games in Tokyo but gave up that spot as riders felt they couldn't properly prepare for it due to Covid-19.
The Olympic slot was captured by Wendi Williamson in 2019 and in 2020 it was Melissa Galloway who produced New Zealand's highest scores in dressage.
Galloway declined to go in 2021 and the slot went to Malaysia, but Qabil Ambak failed to achieve his Confirmation score on time in 2021. The slot passed on to Caroline Chew from Singapore. 
NZL Committed to Future Championships
Paget felt there was "huge potential" for dressage. " We are committed to team performances at future championships. If we can support our riders appropriately to meet their performance goals, I have no doubt they could reach these high standards and in turn we hope this provides a platform for more riders to enter the system and achieve the same."
With the goal of taking a team to both WEG 2022 and the 2024 Games in Paris, the focus now would be on getting financial support to build the campaign. "Congratulations to this group of riders and thank you for the great work from the selection team."
COVID had been a big disrupter over the past 18 months so selectors included a number of events dating back to the 2020 National Championships in their considerations.
NZL Dressage Performance Pathway 2021-2022
High Performance Futures
John Thompson - Chemistry
Melissa Galloway - Windermere J'Obei W
Vanessa Way - NSC Andreas
Medium Tour & Grand Prix
Chelsea Callaghan - Sisters II Etta J
Gayle Lennard - Jax Johnson
Kieryn Wqalton - Rosari Don Carlos
Lucarne Dolley - Ardmore
Melissa Galloway - Windermere J'Obei W
Wendi Williamson - Don Vito MH
Small Tour 
Diane Wallace - KP Dexter
Hadee Wells Parmenter - Fernando
Wendi Williamson - Bon Jovi MH
Development Squad
Baldeep Dhillom - GF Jay Jelel fan E'San
Casey Burton - Fanfare MH
Debbue Barke - RM Suzie Q
Diane Wallace - KP Denver
Kathryn Corry - Ganache MH
Mandy Littlejohn - Dolce Vita RB
Melissa Galloway - Windermere Integro and Windermere Zephora
Otillie Upshall - Mistadobalina
Penny Pearce - Lord Alexis
Vaughn Cooper - River Jim
Youth Squad
Becki Williamson - Don Tobio
Lucy Cochrane - Gymanji
Madison Schollum - Kinnordy Golda 
Morgan Beere - Redwood Furst Affair
Reece Downham Smith - Georgia MH and Ruby Tuesday T
Sachleen Kaur - HPH Levitate
Related Links
Olympic Slots Reshuffled after Wave of Withdrawals, Riders Declining to Go to Tokyo
Julie Brougham's Vom Feinsten Retired from Competition Sport
Melissa Galloway, New Zealand's Strongest Ticket to the 2021 Olympics, Aims to Move to the U.K.
Hughes-Keen, Carline, Kidd Are New Zealand High Performance Dressage Selectors 2021-2024