New Zealand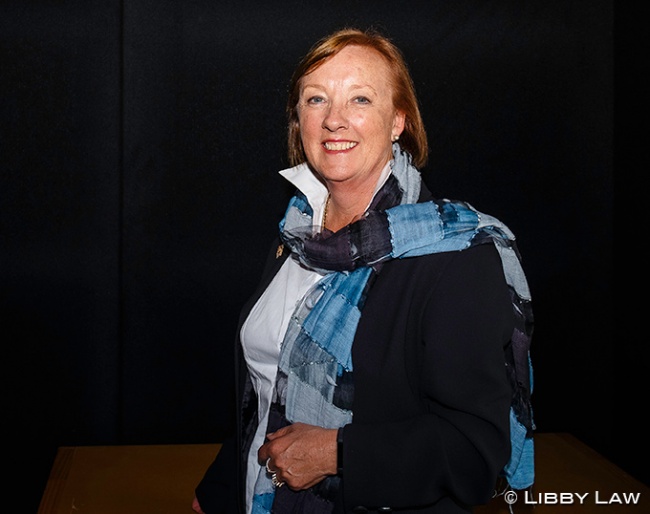 Helen Hughes-Keen, Margs Carline and Justine Kidd make up the New Zealand's high performance dressage selection, put in place until after the 2024 Paris Olympic Games.
Helen Hughes-Keen has been reappointed, and joins chair Margs Carline and Justine Kidd.  The panel is responsible for the selections of the dressage High Performance Futures and High Performance squads, as well as international and world championship events.
High performance general manager Jock Paget says it's an exciting time. "High performance has big plans for dressage, it's critical to have a quality group of selectors and we are fortunate to have this group. I look forward to working them as the new Dressage High Performance selection team.
Passion and Experience
Justine Kidd is no stranger to equestrian having formerly been ESNZ chief executive (2004-2007), high performance manager (2003), chef d'equipe for dressage representative Louisa Hill at the 2004 Olympic Games in Athens, and a team manager for young rider teams on both sides of the Tasman.  Her business background is extensive and varied and while primarily in the dairy industry, and most recently as a chief executive of corporate dairy farm businesses, she is now a small business owner in Waipukurau.
Margs Carline has been chief New Zealand dressage selector for two seasons and sees the move to high performance as the next "logical" step. "It is so rewarding to follow the journey of emerging talent through their development to becoming accomplished Grand Prix combinations," says the dairy farmer who oversees the operation of three farms. "Being involved with riders from the early stages of their training and guiding through objectivity, encouragement and helpfulness in their performance and direction is an honour . . . and one that is hopefully of value to riders."
Helen Hughes-Keen has been a high performance selector since 2013. She has decades of experience in equestrian and has ridden in most disciplines including endurance but moved to specialise in dressage in the early 1980s as a competitor, coach, owner, judge and national selector. She has competed to Grand Prix level and is an ESNZ performance dressage coach. She has been an FEI 4* dressage judge since 2011 and an FEI young dressage horse judge since 2019. Her judging has taken her around much of New Zealand and Australia, but also to Asia, the United Kingdom and a number of European countries.  Helen, who runs a grazing establishment with husband Tony in Ohariu Valley near Wellington, is also involved in judge education in New Zealand.
The Future for New Zealand
New Zealand currently has some "super talent" in its riders, horses and support teams and Justine says it will be tough to bring everything together to support the realisation of that talent on the world stage, given the pandemic.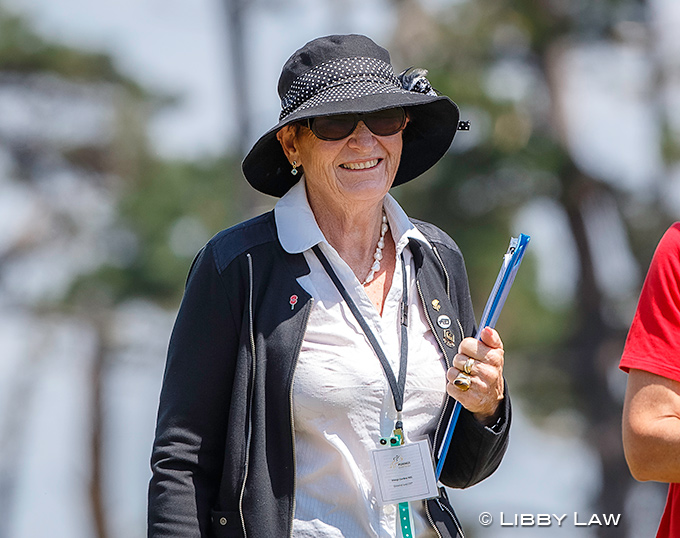 "Access to competitions, international judging and training is extra tough at the moment with the risks of travelling, MIQ and border restrictions," she says. However, the sport is looking good. "There seems to be a lot of energy in it and there are really nice horses coming through with a growing group of riders at level 6 and above. We have combinations producing well above qualifying standard performances so we are looking better than ever."
Justine felt the national performance squads have a "great" team feel to them and continued to create a supportive and encouraging environment for riders coming through the ranks. She is hugely excited about the new challenges ahead. "Selection for me isn't just about picking the team . . . it is also about building a relationship with the high performance squad riders to really understand them, their horses, their plans and what creates that winning performance for them and then working with the wider Dressage New Zealand support team to create the environment that supports them excelling at those pinnacle events."
Margs also stressed the development in dressage horse breeding in New Zealand. "New Zealand is now breeding some amazingly talented purpose-fit dressage horses and we have riders who are both hungry and committed to performing on the world stage," she stated. "The results they are producing are getting them to the level that a team may be competitive against some of the stronger nations."
The challenges are to get more regular competition in Australia before moving to bases in the United Kingdom and Europe. Margs explained: "The other huge hurdle is financing such moves." She is very excited to be part of the push for WEG 2022 and beyond. "I feel as committed to seeing or making this happen as if I were still riding. The love of the sport of dressage is an absolute passion and to see riders reach this goal would be a dream come true for me."
Helen tipped her hat to the "world class" horses that are being bred and produced in New Zealand. "COVID has not made it easy at all, spoiling the loss of CDI competition both here and in Australia over the past 18 months. However, I do believe New Zealand has some very dedicated riders who are willing to work towards an international goal."
And having already been part of the journey towards 2022 WEG and the 2024 Paris Games for the past few years, she says it is an exciting time for all. "We are now seeing the strength building in both horse and rider power . . . there is certainly a place for New Zealand on the world stage."
by Diana Dobson - Photos © Libby Law
Related Links
New Zealander Thomas Oldridge Makes it to the 2021 Bundeschampionate
Olympic Slots Reshuffled after Wave of Withdrawals, Riders Declining to Go to Tokyo
New Zealand's Horse of the Year Show 2021 Cancelled, Alternative "Dressage By the Lake"
Melissa Galloway, New Zealand's Strongest Ticket to the 2021 Olympics, Aims to Move to the U.K.
Julie Brougham's Vom Feinsten Retired from Competition Sport
Field of Dreams – Sharon and Kallista Field Twenty Years On