FEI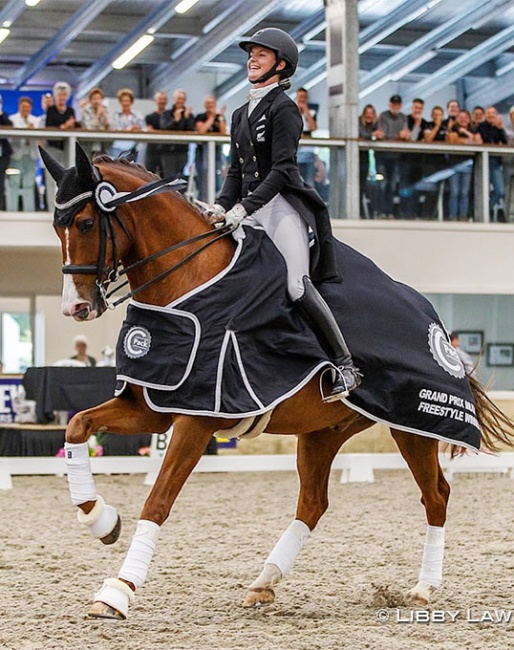 A whole group of Olympic starting places has freed up as a wave of withdrawal started yesterday. Several dressage riders have declined to be nominated for their country's Olympic slot, which freed up space for new riders. 
New Zealand --> Malaysia
The snow ball effect started when New Zealand announced that their rider, Melissa Galloway, will not seek a starting place in Tokyo. The NZL slot was opened up by Wendi Williamson and Don Amour in 2019. In 2020 Galloway achieved her MERs while besting Williamson's scores.
"Unfortunately Covid was the problem, I was not able to get oversees with enough time to compete, as well as the Equine (Herpes) Virus and Brexit it just became too much of a risk to move to the UK not knowing if there was going to be competitions or not," Galloway told Eurodressage. "We made the decision to stay put in NZ and focus on hopefully getting a NZ team to WEG 2022!  We had no qualifying competitions in NZ or Australia for the Olympics."
New Zealand's freed spot was allocated to Malaysia, but their sole Grand Prix rider Qabil Ambak has not competed since 2019 and still needs this Confirmation result. He will have only one chance, the CDI Le Mans in France, in two weeks time. 
If Ambak does not get his confirmation score, his spot will open up again. Singapore is next in line, but Caroline Chew hasn't competed her Tribiani since 2020. 
Norway --> Italy
Norway's Olympic individual qualified rider, Ellen Birgitte Farbrot, announced yesterday she won't be going to Tokyo because she feels her horse, the 16-year old Tailormade Red Rebel, 
"He is still new to this level and both COVID and EHV made it close to impossible to give him the show and travel experience needed," Farbrot stated. 
Norway's individual slot has now been passed on to Italy.
The highest ranked Italian rider  on the FEI World Ranking is Russian born Tatiana Miloserdova, who has been posting consistent results on Florento Fortuna with another 68.631% in the 2021 CDI Ornago Grand Prix. The second highest ranked Italian is Francesco Zaza who got his confirmation score of 66.935% at the 2021 CDI Salzburg in January. Third in line is Valentina Truppa with Ranieri, who competed at Montefalco and Ornago this year, followed by Nausica Maroni. 
Interesting in 2019 the Italian Equestrian Federation decided not to send a team to Rotterdam as they had "no medal chances" there. It will be curious to see if the Italian Equestrian Federation will recommend a rider to CONI (Italian Olympic Committee) for Tokyo.
Ireland --> Luxembourg 
Ireland qualified a team for the Tokyo Olympics after extraordinary results at the 2019 European Championships. This first ever Irish dressage team at the Games might not be happening: Team anchor Judy Reynolds announced the retirement of her 19-year old Vancouver K and 2019 team rider Kate Dwyer is pregnant with her first child. The third Irish team rider Anna Merveldt might not make it as her horse Esporim is currently not fit enough to compete.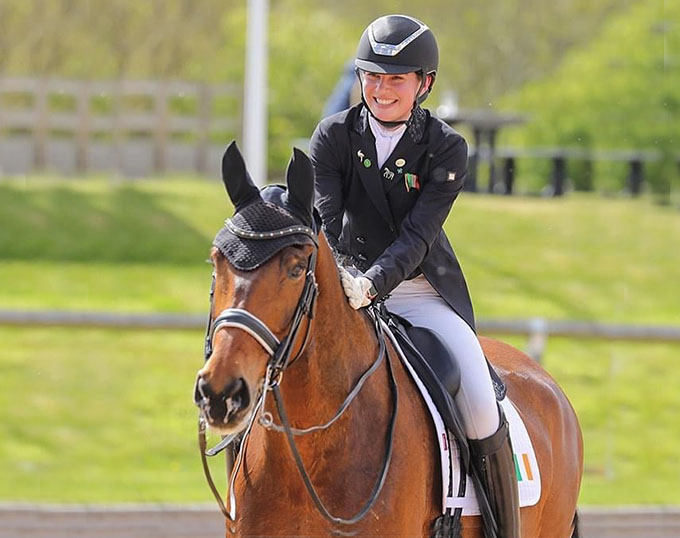 The remaining team potentials are Heike Holstein, Dane Rawlins, James Connor, and Alex Baker, although the latter still needs one MER score, which she could achieve at the CDI Le Mans. The Irish Equestrian Federation has not yet confirmed if all these riders have been nominated for team selection.
Horse Sport Ireland CEO Joe Reynolds said: "We've lost three horses so we don't have a team. Two riders remain qualified – Heike Holstein and Dane Rawlins – and Alex Baker is part-qualified, so participation is under consideration by the Board of Horse Sport Ireland and the Olympic Federation of Ireland."
If Ireland is unable to send a team it will not be allowed to send an individual rider either. The rule reads: "A NOC that withdraws its team quota place after 3 February 2020 will not be entitled to be allocated an individual quota place in accordance with the process above."
If Ireland is not to send a team, three spots will open up. The question is if Luxembourg will get a chance to send a team of three, or if three individual spots are created. 
Australia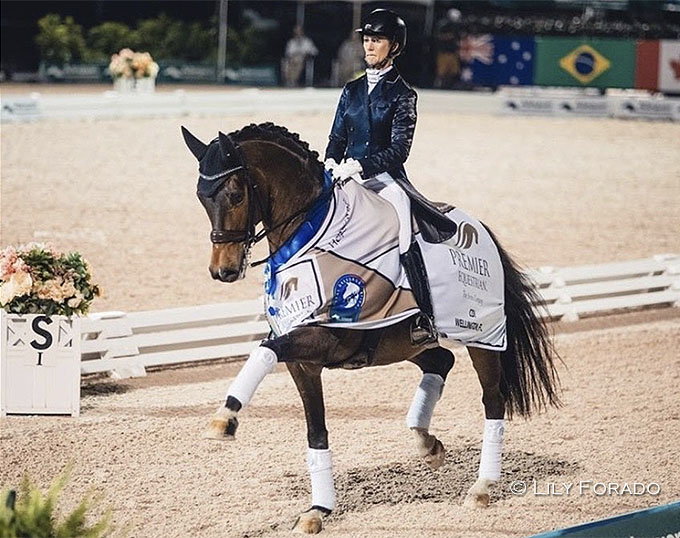 Today Australian Lyndal Oatley announced her withdrawal from Olympic contention. A two-time Olympian, Oatley cited that "the impact of Covid-19 has presented significant challenges and has placed constraints on our preparation." She added that, "I feel it's too much to ask of both horses to be in the form I would want them to be in for the Games."
Two Australian riders are virtually certain of an Australian Olympic team spot: Simone Pearce and Kristy Oatley have met all score requirements. 
The third Australian team rider is not a certainty yet. Multiple Australian Olympian Mary Hanna, Danish born Lone Jorgensen and American based Kelly Layne are all in the running.
An Athlete/Horse combination that has achieved the MER during the period 1 January 2019 to 31 December 2019 must achieve an additional confirming result (the "Confirmation Result") during the period 1 January 2020 – 21 June 2021.
Hanna and Jorgensen got their confirmation scores at the beginning of 2020 in Boneo and Bawley Point, right before the corona outbreak. Since then there have been no CDI's in Australia in 2020, nor in 2021. Both riders have not competed internationally since then. Hanna's Calanta has a GP high score of 72.761, while Jorgensen's Corinna has a GP high score of 70.109%. U.S. based Kelly Layne has actively competed Samhitas (by Sir Donnerhall x Abanos) this 2021 show season in Florida and Tryon. Her Grand Prix high score of the year is 71.935%. 
Photos © Libby Law - Astrid Appels - private - Lily Forado
Related Links
Kate Dwyer Withdraws from Irish Olympic Team Contention
Short Listed Riders for Danish Tokyo Olympic Team Announced
Malaysia and Qabil Ambak Receive Individual Olympic Slot after Withdrawal Dressage Rider
Lyndal Oatley Withdraws from Australian Olympic Team Contention
Farbrot Gives Up Norway's Individual Olympic Spot for Tokyo