Denmark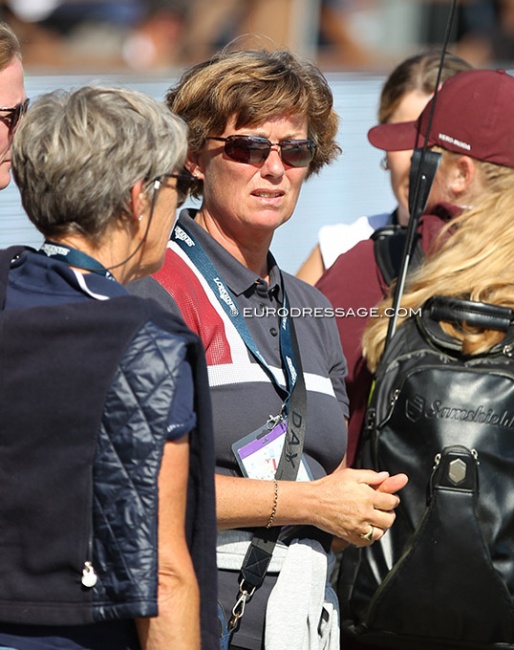 The Danish equestrian federation (DRF) has announced that Danish senior team captain Anne-Mette Binder has been promote to Elite Sport Chef. She will take up the new role as of 1 January 2022. 
Binder was the Danish team captain for the senior and U25 riders and worked alongside Danish team trainer Nathalie zu Sayn-Wittgenstein. 
New Structure
At the beginning of November, the Danish NF surprisingly decided not to renew the contract with Zu Sayn-Wittgenstein, who had successfully guided the Danish senior team rider to team silver at the 2017 European Championships and Denmark's number one, Cathrine Dufour, to double bronze at the 2017 Europeans, individual bronze at the 2019 Europeans, individual silver and bronze at the 2021 Europeans, and a fourth place at the 2021 Olympics. 
The Danish federation has decided to create a new staff structure in the lead-up to the 2024 Paris Olympic Games and there was no longer a place for a team trainer, but preferred working with an "expert team of recognized profiles within international top dressage. The technical staff will be connected to the national team on an activity basis, and will act as advisors and sparring partners for the riders and their daily coaches."
Succeeding Kimi Nielsen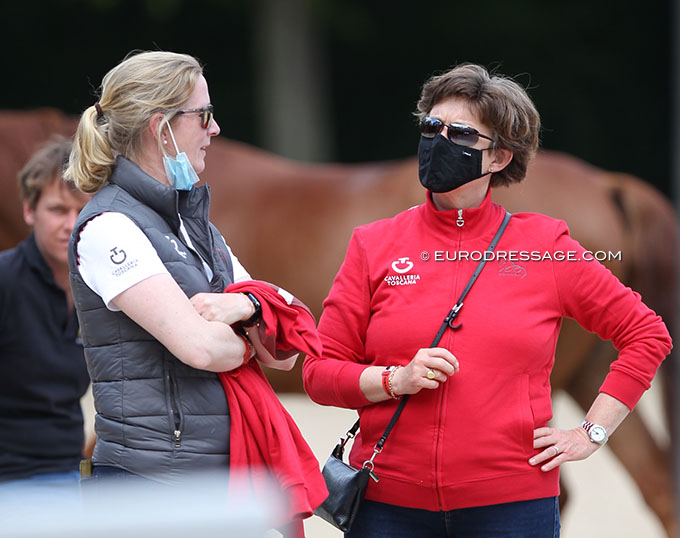 Anne-Mette Binder is succeeding Kimi Nielsen as "elite sport chef'. Nielsen covered all three Olympic discplines (dressage, show jumping, eventing) and will retire on 31 December 2021.
Binder will be elite sport chef exclusively for dressage (and paradressage) and this new role is part of the federation's new structure for its technical staff as of 2022.
"I have chosen to agree to continue the work within the new framework set out by DRF and Team Denmark," said Anne-Mette. "Based on good dialogue and trust-based cooperation with riders, trainers, horse owners and other relevant professionals, we must purposefully protect and maintain momentum in relation to the unique image we have built up, and the great results we have achieved in Danish dressage. This has been done through continuous focus on proper riding and training of both horses and riders for many years, and it is absolutely essential that we continue on the same path."
Team Captain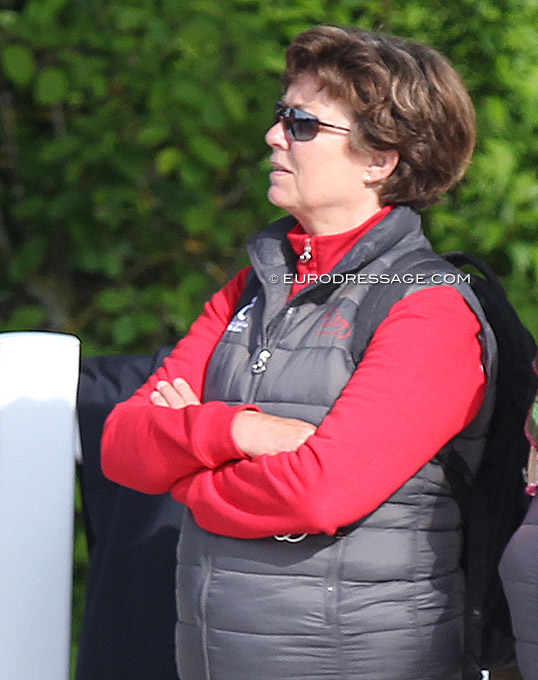 Binder will also remain to be team captain, which used to be known as "chef d'equipe," for the seniors and Under 25 riders. 
"The role involves the team leader function for the U25 and senior riders (...) with the aim of ensuring a strong collaboration with riders, daily trainers, national trainers, team leaders, horse owners and others. and thereby ensuring the best possible sporting conditions," the DRF stated. 
Photos © Astrid Appels
Related Links
Danish Equestrian Federation and Nathalie zu Sayn-Wittgenstein Part Ways
Carina Cassoe Krüth: "I Have Not Used the National Coach, I Have my Own Set-up"
Kimi Nielsen to Retire as Elite Manager at Danish Equestrian Federation