Denmark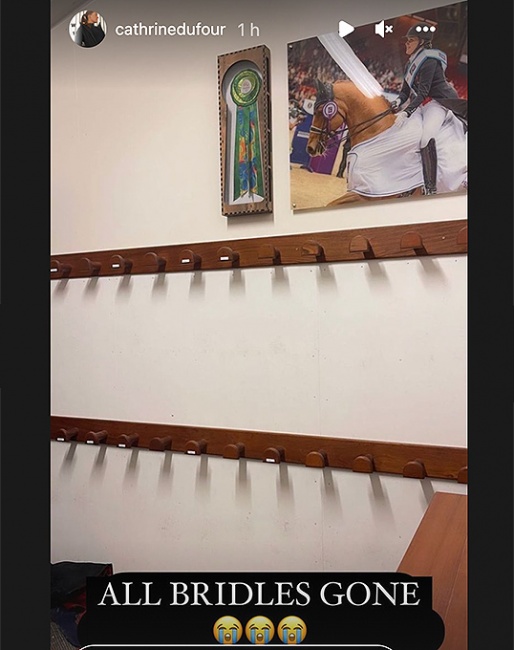 Danish number one Grand Prix rider Cathrine Dufour had an unpleasant arrival at her yard in Fredensborg this morning, 9 February 2022. Burglars have broken into the property and stolen all her bridles. 
"We had a break-in last night in our tack room," Dufour shared on social media. "They specifically were hunting for our Finesse bridles."
To Eurodressage Dufour said, "we surprised them luckily enough so they didn't get away with any saddles, but every single bridle is gone."
There are also reports of break-ins at the two neighbouring yards where tools and machinery got stolen, but no tack.
Dufour, who was scheduled to go to a squad meeting with Vamos Amigos at Slangerupgaard, was able to find one more double bridle, stored in her old tack trunk, so she could go to the meeting and ride her horse.
Dufour and her wife, show jumping rider Rasmine Laudrip, purchased their own yard in the spring of 2021 and moved in shortly afterwards. 
Dufour shared the lesson learnt from this despicable burglary: "Remember, read and take care of your insurance."
Related Links
Cathrine Dufour Moving House, Relocating to Fredensborg
Cathrine Dufour and Rasmine Laudrup Get Engaged
Cathrine Dufour and Jumping Rider Rasmine Laudrup Start Collaboration
Vividus QRE, New Young Star Welcomed in Cathrine Dufour's Stable