Great Britain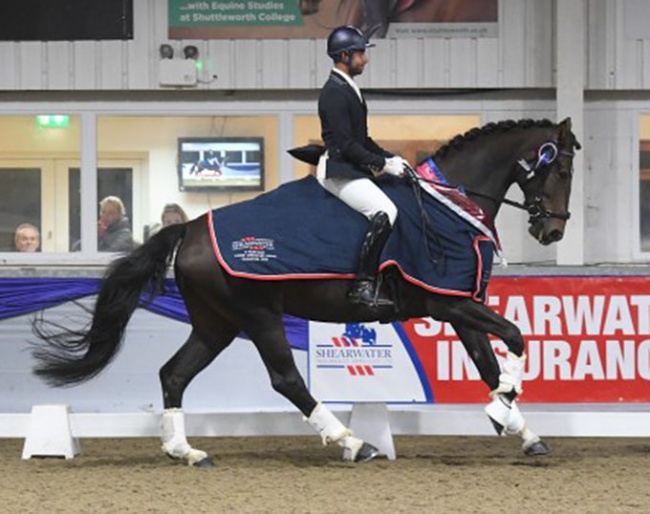 KBIS has become British Dressage's new insurance partner and the brand will take over title sponsorship  of one of the sport's showcase series, the British Dressage Young Horse and Pony Championships.
Having run for over 20 years, the ever-popular championship is the leading competition for breeders and young horse producers and has started the careers of a number of horses who've gone on to Grand Prix and to win medals for Great Britain. It was previously sponsored by Shearwater insurance.
The 2022 championships include classes for horses across four age groups, those foaled in 2015, 2016, 2017 and 2018 and ponies aged four, five and six. The seven-year-old championship comes under the KBIS banner for the first time, as do the young pony championships making the 2022 series celebrating Britain's youngsters our largest ever.
Guy Prest, KBIS Managing Director said; "We are very excited to sponsor the Young Dressage Horse Championships along with the Young Pony Championships. As a highlight in the calendar for so many, we are delighted to be involved and would like to wish all competitors the very best of luck. At KBIS, we endeavour to provide sponsorship at all levels of the sport we love and believe these championships encompass this perfectly for riders, owners, breeders and producers alike. Focussing on the health, happiness and longevity of each equine athlete, the values at the core of these Championships are synonymous with our own at KBIS. We look forward to watching these talented riders, horses and ponies make their mark on the dressage world."
Qualifiers get underway in a matter of weeks around the country and each venue hosts qualifying classes for all seven of the championships. The young horses go through to semi-finals while the young ponies qualify direct to their championship final as part of the Hartpury Festival of Dressage in July. The young horses have a north and south semi-final which qualifies for the grand finale at the LeMieux National Championship in September.
Related Links
Shearwater Insurance Ends British Dressage Young Horse Sponsorship
Mon Amour, Tiger, Swanmore Dantina Win 2021 British Young Horse Championships
Mount St. John Diamonds are Forever, Waverley Fellini, High Hoes Estelle, MSJ Dante Win 2020 British Young Horse Championships
Special Diva, Hawtins Lirica, Freeman Win 2019 British Young Horse Championships
Hawtins Lirica, Izonik, Hawtins San Floriana Win 2018 British Young Horse Championships
Waverley Dante, Hawtins San Floriana, Mount St. John VIP Win 2017 British Young Horse Championships
Hawtins San Floriana, Mount St. John VIP, San Marco Win 2016 British Young Horse Championships
Hawtins Duchessa and Florentina Win 2015 British Young Horse Championships
FJ Veyron and River Rise Escarla Win 2014 British Young Horse Championships
Eldorado and Romanno Stromboli Win 2013 British Young Horse Championships
Romano Ruinart, Zolansky, Royal Concert Win 2009 British Shearwater Young Horse Championship
2007 British Dressage Young Horse & Breeding Championships