France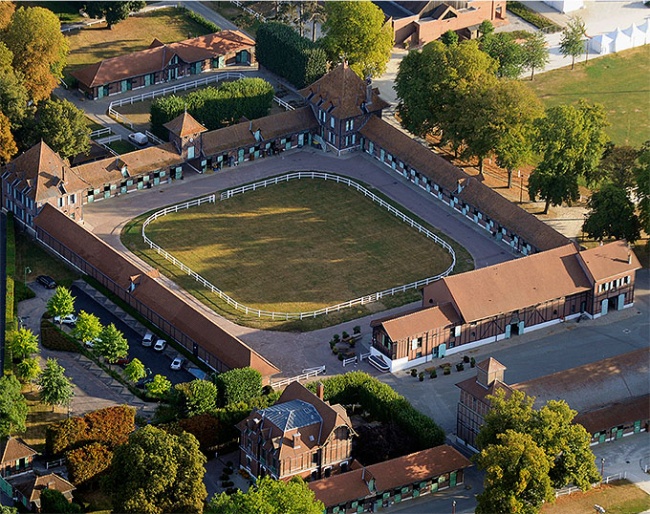 The 2022 CDI 3* Jardy on 16 - 19 June 2022 is a brand new international dressage competition on the FEI calendar, but its venue - Haras de Jardy - prides itself on history and experience in the management of equestrian competitions. 
Haras de Jardy is renowned for its exceptional staging of international show jumping and eventing competitions as well as national dressage shows. Their leap into the CDI realm is one with confidence.
Between Paris and Versailles
Haras de Jardy is a stone's throw away from Paris, the bustling French capital of France, and lies in the northeastern shadow of the glorious Versailles royal palace. 
The 75 hectare estate is a horse paradise with Norman style buildings, spacious arenas, and plenty of green park and paddocks surrounding the property. With an ideally situated "Orangerie" restaurant, offering round the clock catering and an outdoor terrace, Jardy combines the French bon vivant lifestyle with top level horse action. 
3* CDI from Young Horse Level to Grand Prix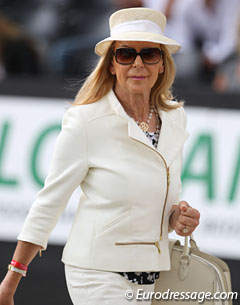 The 2022 CDI Jardy will be an FEI 3* level competition with classes from young horse level, through the youth divisions, all the way up to Grand Prix. 
The ground jury boasts experience with three 5* judges (Andersson, Halsall, Maurel) and four 4* judges (Almasy, Smeets, Shivdas, and van der Heijden). The panel is completed by French 3* judge Michael Renard with French judge Marietta Almasy serving as president of the ground jury.
Riders from all nations are invited to this show. The Grand Prix tour has space for 35 combinations with a purse of 11,500 euro up for grabs, divided over the four big tour classes. A medium tour as well as amateur classes are included in the programme alongside the  tests for all youth riders.
History and Experience 
Haras de Jardy has been a venue for many national dressage competitions over the past decade and is a fixture on the French show calendar. The property is now thrilled to host its first CDI. 
The 2022 CDI Jardy will take up to the two main competition arenas in front of the Orangerie for prime attention and will run simultaneously with a national premier league "pro elite" dressage show that features 85 classes. With a big trade fair and catering on sight,  16 - 19 June will be a dressage bonanza in France.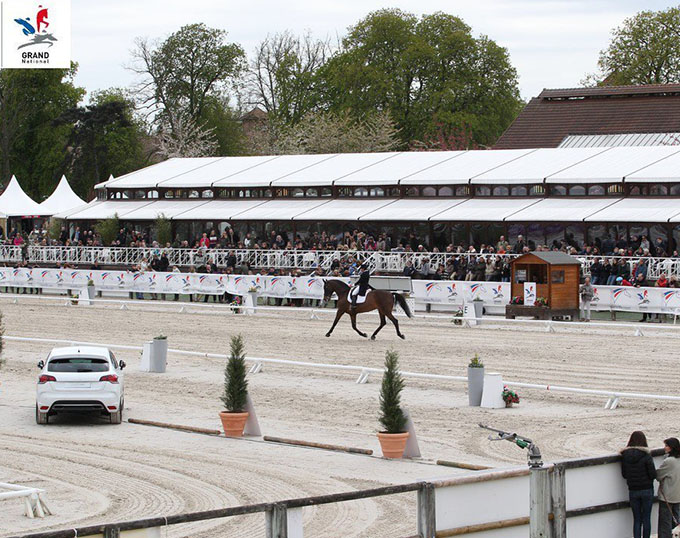 "In April Jardy already welcomed around 1300 entries for another big national show with up to eight competition rings going simultaneously, so we are experienced at handling large group of highly demanding competition riders," said Emmanuel Feltesse, the president of the organizing committee. "We know what riders consider a priority at competitions - good footing and stabling - and we certainly have that on offer here at Jardy. We hope to welcome many international dressage riders to our wonderful facility."
The FEI schedule can be viewed here.
Discover Haras de Jardy at www.harasdejardy.com
Photos © private - Astrid Appels - JPV Morel
Related Links
2015 CDN Jardy Will Be Scene of the Come Back Kids
French Pony Riders Prepare for Jardy and Saumur at Hartwig Burfeind Clinic near Paris
French Horses To Begin Campaign for 2019 WCYH Team Selection