Norway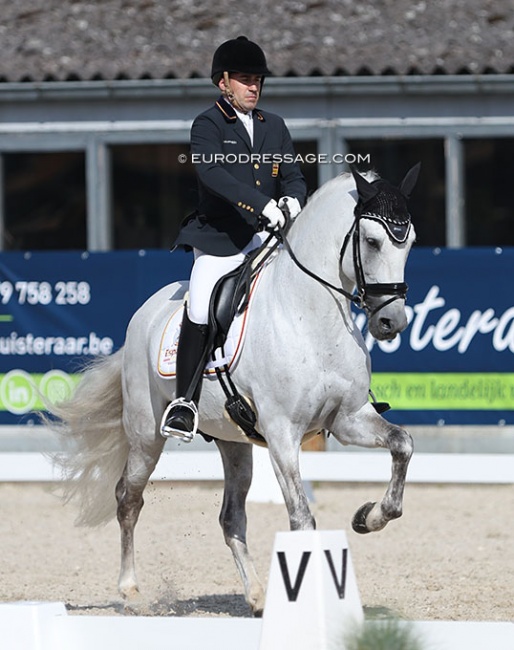 Spain, Finland, Norway, and Switzerland have nominated the riders who will represent their country at the 2022 World Para Dressage Championships in Herning, Denmark, on 6 - 14 August 2022. 
A para dressage team may have no more than two riders of one Grade group, and the team must have at least one Grade I, II or III rider.
The result of the team competition is determined by the results of the second qualifying round. The seven highest ranked teams at the 2022 World Championships qualify for the 2024 Paris Olympics.
Spain
Iker Beitia - Absolut (Grade IV)
Alberto Ferrol - Eco de Tormenta (Grade IV)
Felix Gomez - Merlin (Grade II)
Norway
Jens Lasse Dokkan on Aladdin  (reserve horse; Cypres)
Ann Cathrin Lübbe on La Costa Majlund 
Anita Hennie Johnsen on Lindegaard Lucky 
Stine Skillebek on Calique 
The non-traveling reserve is Hege Størseth with Hønnerups Lindell.
Finland
Katja Karjalainen on Dr Doolittle (Grade I)
Jessica Kerttunen on Westside (Grade IV)
Sanna Koskiluhta on Liptona (Grade III)
Austria
Julia Sciancalepore - Heinrich Iv
Michaela Ferringer - Stockholm
Pepo Puch - Sailor's Blue or Fuerst Chili
Bernd Brugger - Bellagio 
Switzerland
Nicole Geiger on Amigo (Grade V)
The Swiss para selection was made by the para dressage team captain, Grand Prix rider Caroline Häcki.
Related Links
Canadian Team Announced for 2022 World Para Dressage Championships
Irish Team Selected for 2022 World Para Dressage Championships
Danish Team Selected for 2022 World Para Dressage Championships
British Nominated Entries for 2022 World Para Dressage Championships