FEI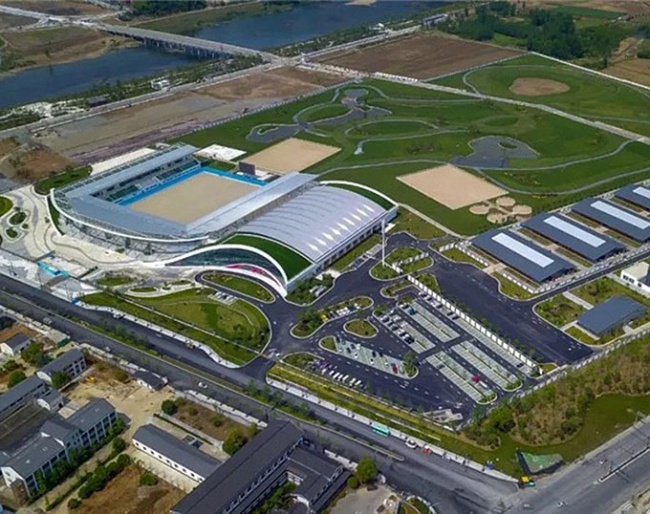 The Asian Games 2022, originally scheduled for September this year, will now be held from September 23 to October 8, 2023, the Olympic Council of Asia (OCA) announced on Tuesday. 
The Tonglu Equestrian Center will host the equestrian part of the 2023 Asian Games in Hangzhou, China.
Rescheduled
The Asian Games were postponed in May due to the rapid spread of COVID-19 in and around the host city of Hangzhou in China. The quadrennial event was scheduled to be held from September 10 to 25, 2022.
The Asian Games, in its 19th edition, will be held in China for the third time. Chinese capital Beijing hosted the Games in 1990 while Guangzhou hosted the prestigious event in 2010. 
The construction of all venues and facilities for the Asian Games 2022 was completed in April.
 China Holds On to Covid Zero Policy 
As one of the last countries in the world, China continues to run a very strict protocol to prevent the spread of the Covid-19 virus. Only four days ago China restricted domestic travel as Covid outbreaks persist. Swathes of the country remain under tight lockdowns.
China remains almost completely isolated from the rest of the world as it adheres to its strict Covid Zero policy, with flights in and out of Asia's biggest economy even fewer than when the first cases of the virus were discovered in Wuhan in early 2020.
"China recorded 1,292 Covid cases for Thursday, marking more than a month with infections exceeding 1,000 a day. While low in comparison to other countries, the struggle to fully contain outbreaks underscores how difficult China's Covid Zero policy has become in the face of ever more contagious variants," Bloomberg wrote. 
Travel to China continues to be very difficult with persistent testing travellers taking a plane or high-speed train need a negative Covid test result from the previous 48 hours, while people checking into hotels and visiting tourist attractions must have one from the previous 72 hours at this moment.
Related Links
2022 Asian Games Postponed to 2023 Due to Rising COVID cases in China
Tonglu Equestrian Center, Venue for 2022 Asian Games in Hangzhou
Dominique Filion's Dynamite S Leased as Asian Games' Hopeful for United Arabic Emirates
Akane Kuroki, High Scorer at Japanese Team Selection Trial for 2022-2023 Asian Games
Jacqueline Siu Aiming For 2022 Asian Games with Carl Hester's Brioso
Hyun Woo Do and Duisenberg in Korea to Prepare for 2022 Asian Games Team Selection
Samantha Grace Chan Premiers DSP Fierro at 2022 CDI Wellington, Asian Games as Goal