Great Britain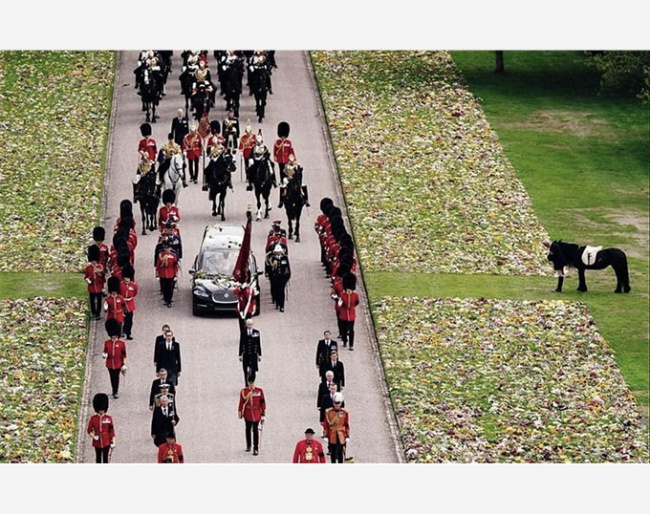 On Monday 19 September 2022 the world seemed to have come to a stop as dignitaries, royalty, and politicians from across the globe gathered in London to pay their final respects to Queen Elizabeth II. Throngs of people lined up on the route of the funeral procession to witness the end of an era. 
Millions of people followed the funeral on television and one of the most iconic moments of the day was seeing Carlton Lima Emma, one of Queen Elizabeth's favourite riding ponies, waiting in a gap in the floral tributes on The Long Walk at Windsor Castle to say goodbye to the late monarch.
The Fell pony Carlton Lima Emma, whom the Queen rode into her nineties, stood on the grounds accompanied by Head Groom Terry Pendry as Her Majesty's coffin made its final journey to St. George's Chapel, where the Queen will be laid to rest next to her husband, Prince Philip.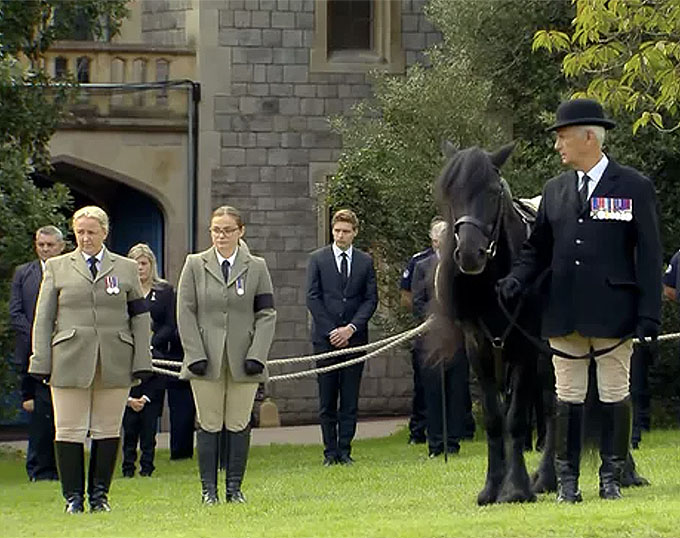 Emma was not the only animal to pay respects to the late monarch. The Queen's corgis, Sandy and Muick, also greeted the funeral procession at Windsor Castle ahead of the Queen's committal service at St. George's Chapel.
Queen Elizabeth II was the patron of the Fell Pony Society for 40 years.
Full coverage on BBC - video of the Emma at Windsor castle
Related Links
The Equestrian World Pays Respects to the Late Queen Elizabeth II
Minute of Silence for Queen Elizabeth II at the 2022 WCYH in Ermelo
Queen Elizabeth II Dies Aged 96