Germany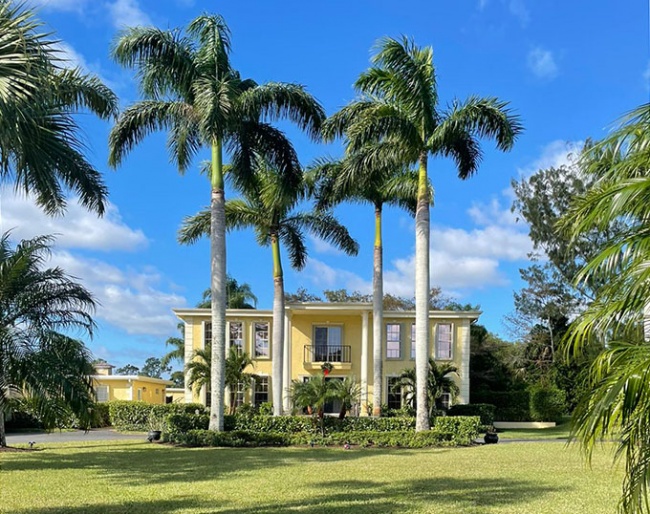 The Kasselmann family has decided to purchase their own sales and training yard in Florida as a winter base for training, sales and family holiday. 
Two months ago, they closed on a property in quiet Loxahatchee, Florida. 
Strong Ties with North America
Ullrich Kasselmann's world famous auction - Performance Sales International (PSI) - was founded in 1980 in the U.S.A. in partnership with Paul Schockemöhle. The first talks about the PSI Auction came together during the World Cup Final in Baltimore, where the idea of an innovative horse dealing venture was conceived.
Kasselmann and Schockemöhle reached out to the USA to offer horses from the largest breeding areas in Europe for sale. They chose promising, well-trained young horses that could easily suit the American training and competition circuit. Newport on Rhode Island was the first venue for the now 40-year-old P.S.I. Auction. In 1982 the second PSI auction was held in Ocala, Florida, after which the event moved to Ankum, Germany, where it has been ever since.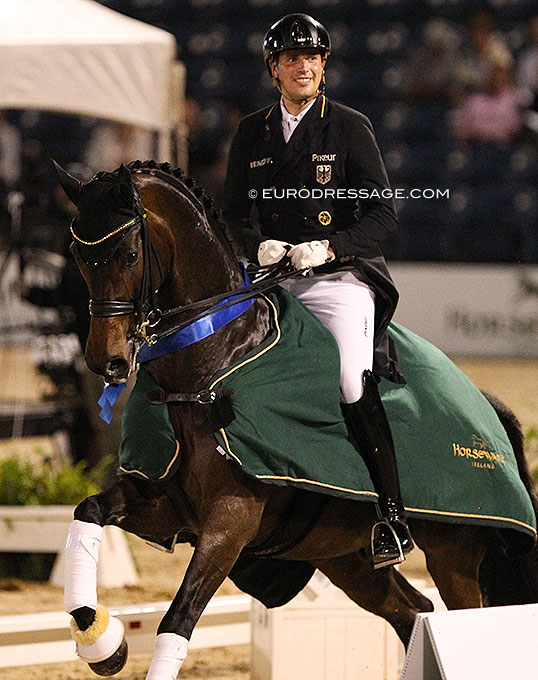 The Kasselmanns have strong ties with American and built a vaste network of U.S. and Canadian clients. At Schockemöhle's yard in Virginia in the 1980s Robert Dover rode on their dressage team.
This year the German dressage horse dealing family felt the time was right to establish a winter base in Florida to stay closely connected with their contacts, clients and friends. The Kasselmann Family Trust, consisting of Ulli, Bianca and Francois, purchased the yard.
Sweeping the Board
A great motivator to make the investment in Florida is the ever-expanding show circuit in Wellington, where the level of competition is rising.
In 2021 Francois Kasselmann took head rider Frederic Wandres with a handful of top performance horses to Wellington for the first time and the German team rider swept the board there, winning 9 out of 11 classes and placing second twice.
Also in 2022 Wandres had no match at the Global Dressage Festival. He rode two horses - Bluetooth OLD and Dolciario - in 10 tests, of which he won 8 and placed second twice. 
On the FEI World Riders Ranking, three of the Hof Kasselmann team riders in the top 50: Frederic Wandres (9th), Nicole Wego-Engelmeyer (45th), and Evelyn Eger (49th).
Hof Kasselmann U.S.A.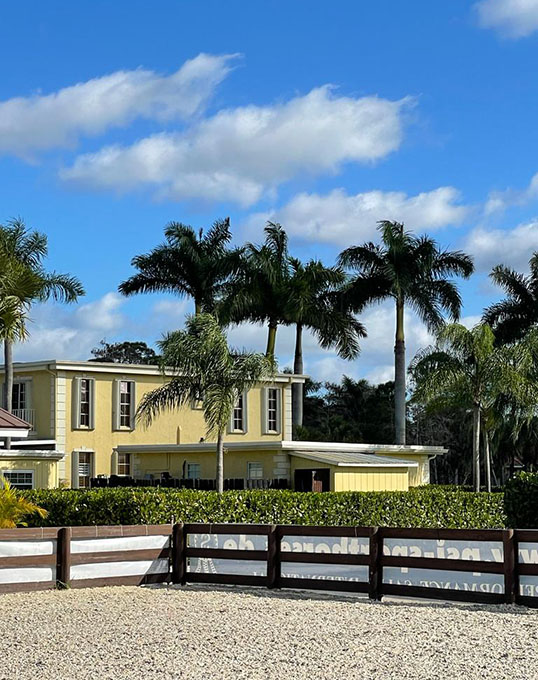 The Kasselmann Family Trust has now bought a 19-stall, modern property in Loxahatchee, Florida, a stone throw' away from the hustle and bustle in Wellington, where the horses can be quietly trained and prepared for sales and competition.
"We were lucky this property came on the market and on the same day we bought it," Francois told Eurodressage. "It makes financially more sense to buy a property here than to rent one."
The yard was a former family-owned jumping stable and needed practically no work to revamp it into a high standard dressage barn with all facilities available.
Training and Sales in a Holiday Destination
The stable will be a base for training and horse sales with a select number of Kasselmann clients - this year Genay Vaughn (USA), Jemma Heran (AUS), and Samantha Chan (HKG) - joining riders Frederic Wandres, Lars Ligus, and Anna Christina Abbelen for the experience. 
"All the horses we bring over to Florida are in principle for sale, but our main target is to compete them this winter, so they can learn," Francois explained. "Wellington is a great show circuit for them to get exposure and mileage in the arena."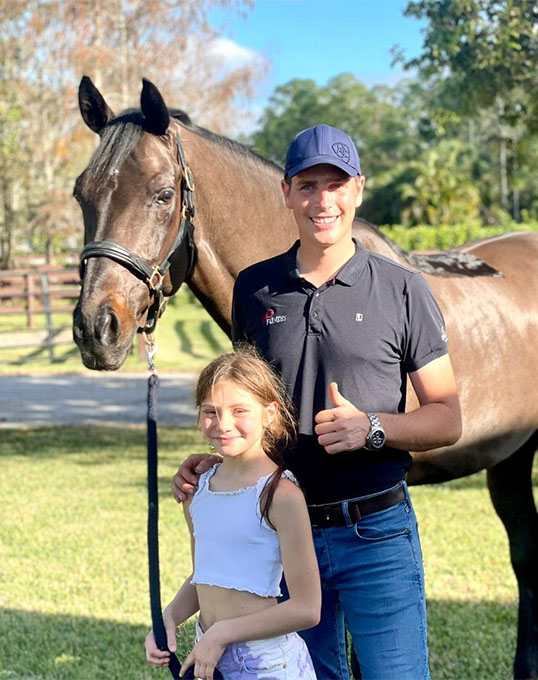 Wandres, Ligus and Abbelen will be based there for the season while Francois is commuting between Germany and the U.S.A.
"For us it is also a wonderful family destination to make holidays here and see friends and contact," Francois added. "We want to enjoy the Wellington lifestyle, it's a great place to be."
Photos © private - Astrid Appels
Related Links
Chyazint and Furstin Aura, Multi Million Euro Price Highlights of the 2022 PSI Auction
Freddy Goes to Wellington - Frederic Wandres to Compete at 2021 Global Dressage Festival
Team Germany Wins Nations Cup at 2021 CDIO Wellington
Frederic Wandres on Winning Form on Opening Day of 2022 Global Dressage Festival in Wellington
Wandres and Bluetooth OLD Win 2022 Wellington World Cup Qualifier with Personal Best