Belgium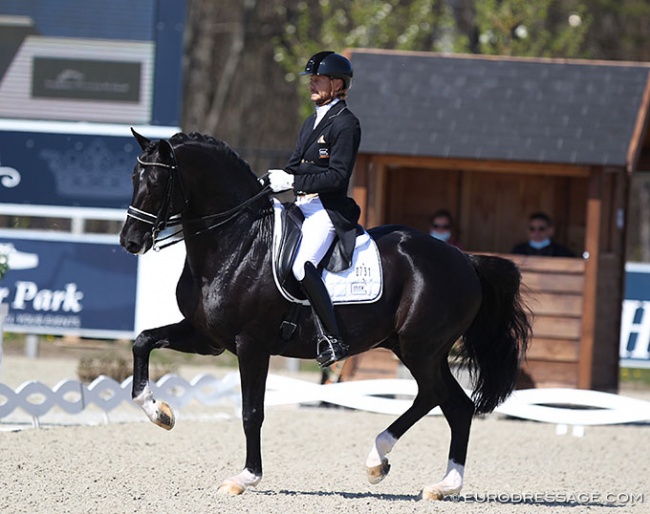 The CDI 4* competition in Opglabbeek, Belgium, scheduled for 29 March - 2 April 2023, will not be taking place at Sentower Park. Due to a conflict with the proprietor of the venue, the organizers have decided to move their 4* show to the world famous Aachen show grounds. 
The CDI Opglabbeek was founded in 2021 and used to be hosted at the outstanding show jumping stable Sentower Park. The venue was very much liked the riders for its top footing, permanent spacious stabling and top quality amenities.
Show Jumping over Dressage
Josy Everars, show director of the CDI Opglabbeek, told Eurodressage that even though the 29 March - 2 April dates were officially booked with the FEI a year ago, it id not stop Sentower park's managing director Laurens Meynaerts to have a change of heart. He dropped CDI dressage for a more profitable CSIO youth show jumping event on those dates. 
This first CDI Opglabbeek held in 2021 at the start of the second corona year attracted high calibre riders, including all Dutch Olympic squad hopefuls that were preparing for Tokyo. In 2022 the show had an even bigger starters' field but dealt with extremely cold weather, even snow on day one, but the organizers immediately found a solution by moving a number of classes indoors. 
Move to Aachen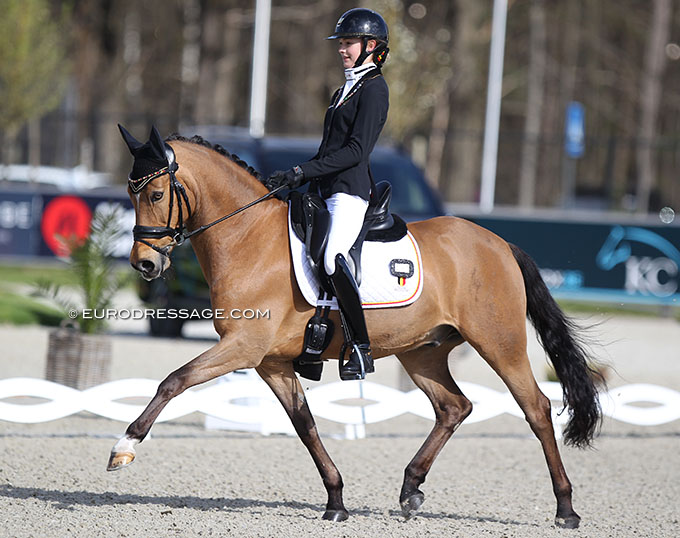 Everars and his team found a solution by moving their 4* CDI to the holy show grounds of Aachen, where they event will go on as planned: with classes from pony level to Grand Prix, on the same dates. 
It will be interesting to see how loyal and committed Sentower Park will be to the 2024 European Championship for Children and Juniors, which they were allocated by the FEI last June.
Changes in Belgian CDI Calendar, Meerle Cancelled
With the relocation of Opglabbeek to Aachen, the CDI Sint-Truiden in Belgium has rescheduled its dates to 5 - 9 April 2023. This time slot was initially also blocked by Opglabbeek as a Plan B. 
The Belgian summer CDI in Meerle, that was entered on the FEI calendar for 8 - 11 July, has been cancelled. 
The first Belgian CDI of the year is traditionally in Lier at equestrian Azelhof. They are all systems go on 27 February - 5 March 2022. Azelhof is the second major indoor/outdoor competition venue in Belgium alongside Sentower Park, but this venue has welcomed dressage at national and international level for many years.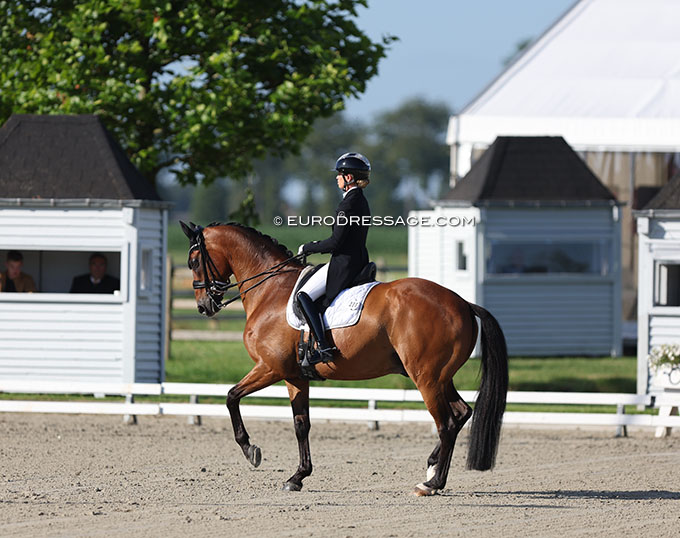 At the moment six further CDI's are entered on the FEI calendar for 2023 including several new shows: Grote-Brogel (30 June - 2 July), Knokke CDIO (5 - 9 July), Zandhoven (3 - 6 August), Brussels (17 - 20 August), Waregem (7 - 10 September), and Mechelen CDI-W (26 - 30 December). The CDI's in Knokke and Brussels are rumoured to be uncertain.
Photos © Astrid Appels
Related Links
2024 European Youth Championships Allocated to Belgium and Austria
Dutch Stars and British Olympians Choose 2021 CDI Opglabbeek
Photo Report: Training Day at the 2021 CDI Opglabbeek
Gal and Next Generation of Stallions Sweep 2021 CDI Opglabbeek Grand Prix
Cruel Weather Gods Spoil the Party at 2022 CDI 4* Opglabbeek
Photo Report: The 2022 CDI Opglabbeek in Review
The Stage is Set for the 2022 CDI Opglabbeek