2023 CDIO Wellington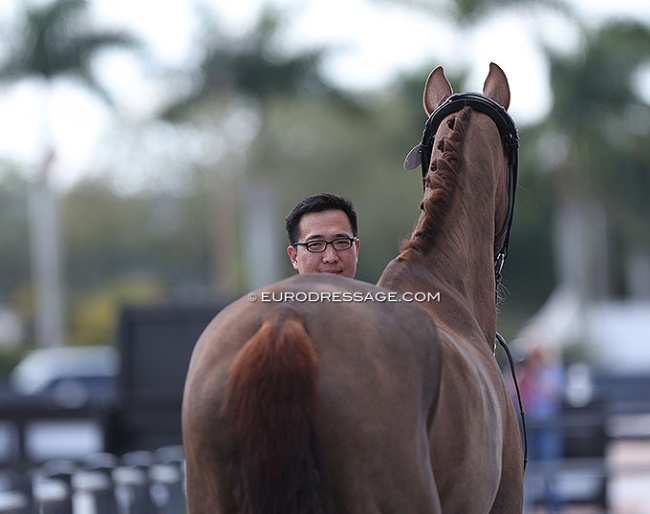 -- FEI press release, edited by Eurodressage
All eyes will be on Wellington this week as the FEI Dressage Nations Cup™ 2023 series kicks off on Thursday 23 February at the Global Dressage Festival with six teams—double the number that lined-up a year ago.
Wellington will commence a season of six legs across as many nations, from February through July. A series champion will be crowned at Falsterbo (SWE)—a fitting finale, given Sweden is the defending series champion. 
Six Teams in the Nations' Cup
Sweden has claimed the series title in four of the last six seasons and will begin its 2023 quest with a three-person squad consisting of Caroline Darcourt (Lord Django), Christina Devine (Slaebaekgaard's Santino) and veteran anchor Tinne Vilhelmson Silfvén (Devanto), under the guidance of Chef d'Equipe Louise Nathhorst.
The home team of the U.S.A, led by Chef d'Equipe George Williams, will feature Anna Marek (Duvel), 20-year-old Christian Simonson (Son of a Lady), Charlotte Jorst (Zhaplin Langholt) and Susan Dutta (Don Design DC). Dutta is the lone Big Tour rider on the team; she and Don Design DC are fresh off a CDI3* Grand Prix Special victory in Wellington in January. The anchor pair also represented the U.S. in Nations Cup™ competitions at both Wellington and Compiegne (FRA) last season.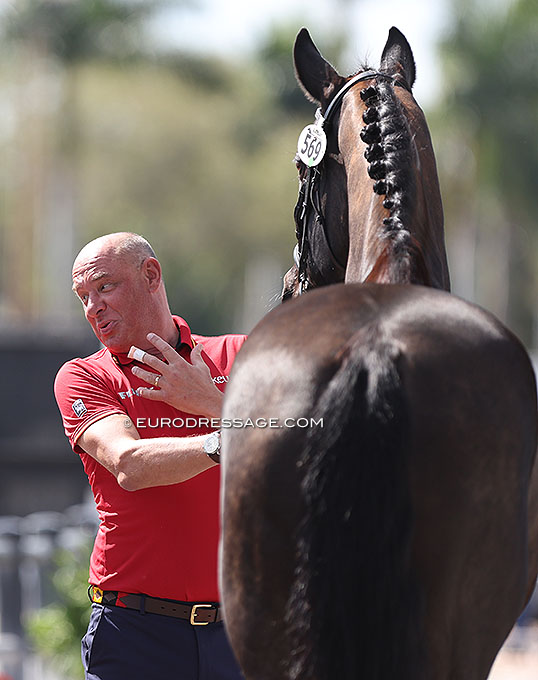 Argentina, Australia, Canada and Germany have also fielded teams, and the German squad should not be discounted, having won this event the past two years. Frederic Wandres (Harrods) anchors the group, which also includes Anna-Christina Abbelen (Sam Donnerhall), Felicitas Hendricks (Drombusch) and Michael Klimke (Harmony's Sanrino RHP). Both Klimke and Wandres were on last year's winning team; Klimke and the now-14-year-old Oldenburg stallion Harmony's Sanrino RHP won the Grand Prix for their team in Wellington a year ago.
Team medals are decided after the Grand Prix (or Prix St. Georges for Small Tour combinations) and the Grand Prix Special (or Intermediate I) tests, with awards decided Friday, 24 February. Wellington's opening leg will be followed by the CDIO5* in Compiegne (FRA), 4-7 May. June will feature CDIO3* competition in Budapest (HUN) and Rotterdam's (NED) CDIO4* before a pair of CDIO5* events conclude the season in July at Aachen (GER) and Falsterbo. 
Horse Inspection Under the Sun
Each international dressage competition traditionally starts off with the mandatory horse inspection in which the judges' committee and presiding FEI vet inspects the fitness of all horses. The show in Wellington gives an award to the "best in show" with the rider making the most effort to present their horse up to standard. This year this award went to Kristin Stein and the KWPN gelding Elbrasco L for their stylish presentation at the jog.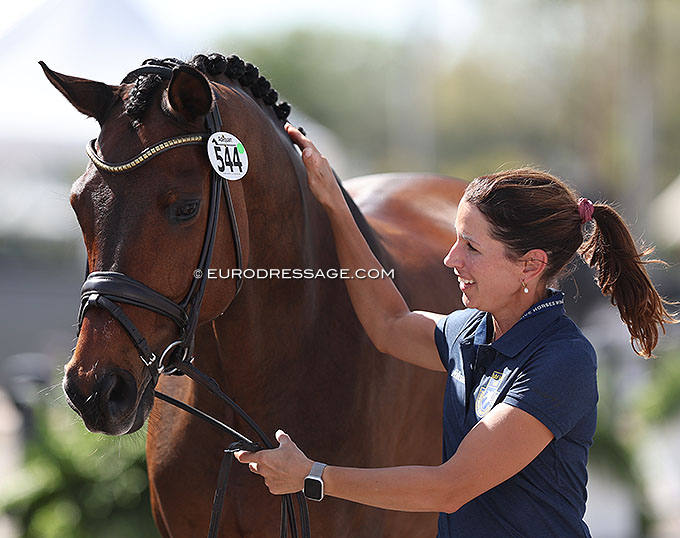 All eyes were of course on Korean Dong Seon Kim who will be making his show debut on his two newly acquired horses, Galleria's Bohemian, previously ridden to a fourth place at the Tokyo Olympics and double silver at the 2021 European Championships under Danish Cathrine Dufour, as well as Galleria's Rossetti, previously shown by Finnish Henri Ruoste at the 2019 European Dressage Championships.
The CDI 3* Grand Prix will kick off tomorrow, Thursday 23 February 2023, at 8 AM with no less than 30 pairs entered, an absolute record amount in years for the Global Dressage Festival. Three horses were pulled aside to be closely inspected by the FEI veterinarian, one of them will be re-inspected on Thursday morning.
Eurodressage is on the scene to take photos from the event and do write ups. Please enjoy our photos from the horse inspection.
Photos © Eurodressage - No Reproduction ALLOWED - If you are interested in photos for social media use, send us an email. 
Related Links
BLOG - Februaries in Florida - Airplane Mode
BLOG - Februaries in Florida - Sun & Fun with Horses as Icing on the Cake
American Teams for 2023 CDIO Wellington Announced
German Team Selected for 2023 CDIO Nations Cup Wellington
Canadian Dressage Teams Announced for 2023 CDIO Wellington Nations Cup
Argentina to Field Team for 2023 CDIO Wellington
Australian and Swedish Team for 2023 CDIO Wellington
Helgstand's Wellington International Buys Rights to Host 2023 Global Dressage Festival