Great Britain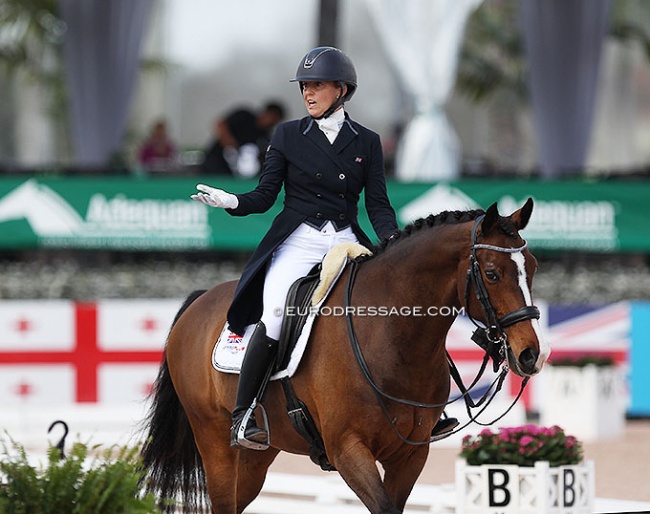 British Grand Prix rider Lisa Marriott sustained severe injuries in an accident that happened during the horse inspection at the 2023 CDI Addington on 16 March 2023. 
Chaotic Horse Inspection
According to witnesses on the scene, the horse inspection was chaotic with too many horses colliding in the same space at the same time outdoors before the trot up, which was held indoors. This led to her horse bucking and hitting Marriott in the chest with both hindlegs. 
Lisa was rushed to the hospital where she was diagnosed with six broken ribs, of which two are fractured in multiple places. In addition her spleen got lacerated and there was grade 4 internal bleeding. She is currently in the Intensive Care Unit but her condition is stable.
"I can't go near a horse for 3 months because of the state of my liver and how catastrophic it would be if I fell even from walking on the ground," Marriott stated from the hospital.  "I'm struggling mentally with accepting what's to come, how difficult it will be for Blake having a broken mummy and overall the absolute agony I'm in. Literally devastated."
Marriott accuses the overcrowded and therefore unsafe proceeding of the horse inspection as the cause of her current misery.
"I hope to gain the support of other riders as for me the organisation that day was not good enough and these situations can become quite dangerous," Marriott alleged. "Addington went as far to say my horse has a reputation and the problem is my own! He's done many vet checks always with ease, his reputation lies with flowers not the jog!! They accept no responsibility , I saw many more horses out of character excited. He was not alone."
Lisa Marriott
The 44-year old Marriott is based at Dingle Heyes Farm near Liverpool, Great Britain.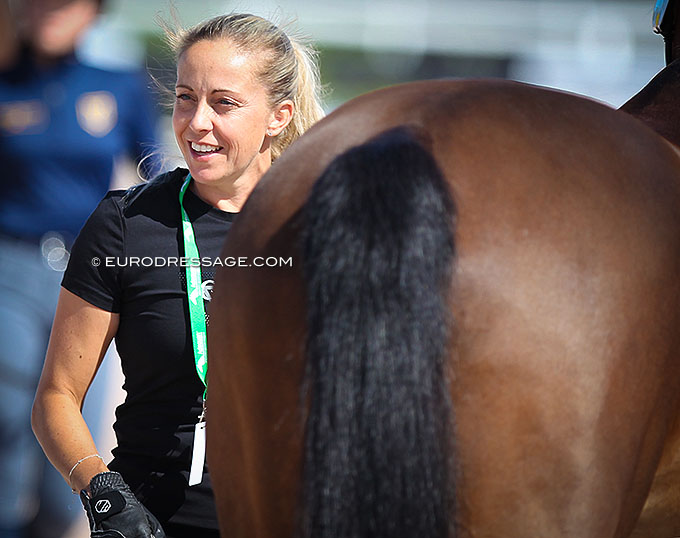 She took her first steps in equestrian sport in pony club and on working hunters before turning to dressage competition sport as a junior/young rider. She decided to go pro and trained for 15 years with Dutch Olympian Imke Schellekens-Bartels. She now works with Carl Hester and Isobel Wessels.
Lisa made her international show debut in the 2000s on Saphira. Her current number one is the 14-year old Zangersheide registered Valucio DH Z (by Va Vite x Libero H). In 2018 they premiered at CDI small tour level, in 2020 atGrand Prix.  In 2022 she and her partner, Jan Trevalyan, ventured to the Global Dressage Festival in Florida for the first time with two horses.
Lisa is mother to a 6-year old son, Blake Trevalyan. 
Photos © Astrid Appels
Related Links
Scores: 2023 CDI Addington
Romano Ruinart, Zolansky, Royal Concert Win 2009 British Shearwater Young Horse Championship
Bartels Family Enthuses the Crowds at 2011 British Dressage Convention
Louise Bell and Gareth Hughes Sweep the Board at 2019 CDI Le Mans
Gareth Hughes is the 2022 British Grand Prix Champion