India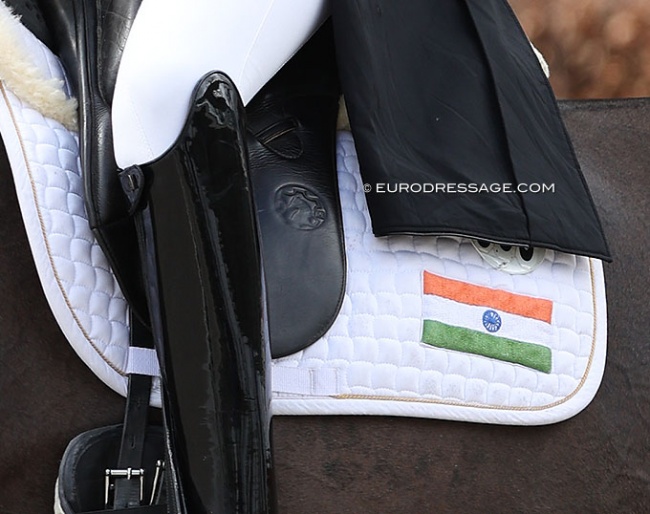 Circle of sport reported that the Delhi High Court has ruled that the Equestrian Federation of India (EFI) is deliberately hindering two-time national champion Gaurav Pundir in his pursuit of a team spot for the 2023 Asian Games. 
The Delhi High Court directed EFI to facilitate Pundir's entry to two events in Europe so that he could secure a Minimum Eligibility Requirement (MER) on a new horse and remain in contention for a spot in the Indian Dressage team for the Asian Games in September.
Unfair Hurdles
Circle of Sport wrote that the court ruled EFI "imposed onerous and harsh conditions by unfairly creating hurdles for him."
The publication continued, "frustrated by EFI's constant shifting of goalposts and laying of hurdles, Gaurav Pundir moved court after the Federation did not forward his entry to a competition in Achleiten in Austria that it had itself identified as one of the three events for him to secure an MER on a new horse and be eligible for a two events that would comprise the final selection trials."
The 31-year old Pundir began his Asian Games' campaign at several CDI's staged in India this year aboard his own horse, a 14-year old gelding named GSE's Escobar. He achieved his MER scores there.
EFI then told Pundir that the trails held in India were pointless because he would not be able to take his horse, Escobar, for the Asian Games competition directly to China.
"We don't have good quarantine facilities (so) that no country is allowing us to come to their country directly," Pundir explained to Eurodressage. "We have tried UAE, Germany, but they rejected our request."
For the 2023 Asian Games, just like in 2010, China does not allow the direct importation of horses from India, but it requires horses to do a 7-day quarantine in either Germany, Japan, Korea, UAE or New Zealand before entry into China.  This forces India into a position that only horses already based in Europe will be eligible for Asian Games' team contention.
MER Scores on a New Horse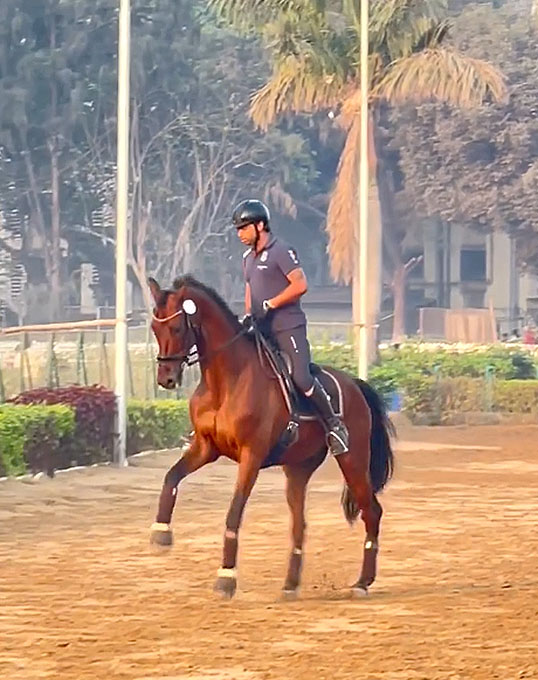 A new option presented itself to Pundir and that is to lease a horse in Europe and achieve his MER scores there. 
Guarav found a horse with Justina Vanagaite in Lithuania: the 16-year old KWPN gelding Consul and was presented two options to achieve MER: Redefin and Achleiten. 
However, EFI failed to initiate the visa proceedings for his travel to Europe to Pundir to make it on time to the CDI Redefin on May 4.
In addition, "EFI did not forward his entry for the Achleiten event on June 17 as it claimed he was not a probable any more after 'missing' the Redefin event," Circle of Sport posted. 
Gaurav Pundir secured a Schengen visa on his own. 
With Help of the Court
On May 20, the Judge ordered EFI to include Gaurav Pundir in the Nominative list of names sent to the Indian Olympic Association to be forwarded to the Hangzhou Asian Games Organising Committee despite the EFI claim that he was no longer a probable because he had missed a competition in Redefin earlier that month.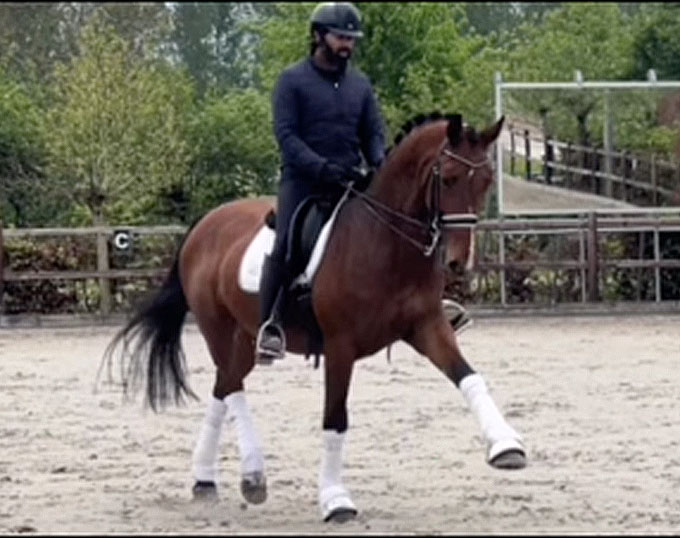 EFI then had another change of heart and decided Pundir has to compete against other Indian sressage riders in Hagen in Germany (12-13 June) instead of Achleiten. He found out about this change during a court hearing on May 29, three days after the last date of entries for the event in Germany had lapsed.
Justice Tara Vitasta Ganju ordered EFI to bear the fee for Pundir's second event – the revised third event – and directed that it should be at a venue and date as is set forth by the coach of the Indian team. 
In the judgement, the Court noted that a National coach for dressage is yet to be appointed. The Judge also observed that the EFI decision to have two events in France in August and Belgium in September for final qualification prima facie does not appear to have a sound legal basis. 
Indians in Europe
A large contingent of Indian riders are based in Europe or regularly travelling to Europe to compete their horses there; probably a wiser strategy in the longer term, but certainly a more expensive. 
Since the start of the year a group of Indian small tour riders have been showing at CDI's in Europe in cities Redefin, Le Mans, Exloo, Munich, Hagen, Aachen, Stadl Paura, Neumunster, and Lier to gain experience, mileage and achieve MER scores. Pundir is the sole Indian team candidate who chose the "domestic path" laid out by EFI with CDI's in Meerut in November-December 2022 and in Mumbai in January-February 2023.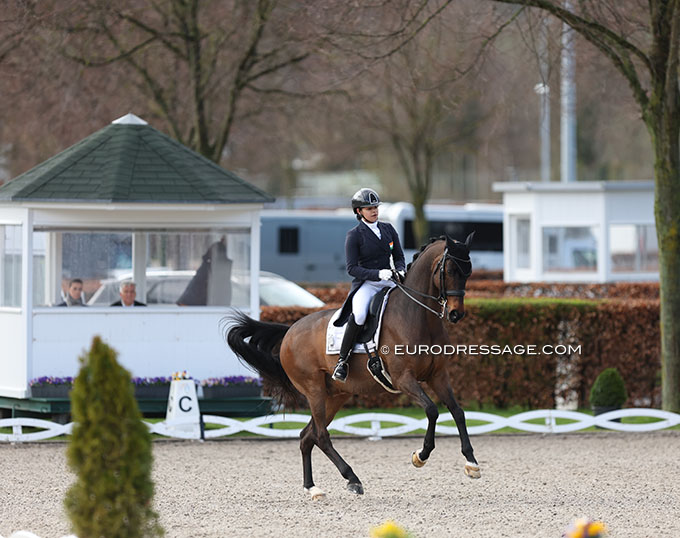 At the beginning of March EFI announced a list of "probables" in the running of a team spot. They are Anush Agarwalla, Gaurav Pundir, Hriday Chedda, Divyakriti Singh, Sudipti Hajela, and Abhishek Chopra.
In order to be considered for the team, Pundir had to go to court to claim his spot on the nominative list and is now forced to travel to Europe, get a new horse, and score his MER at the final hour. 
He told Eurodressage that after Hagen, he plans to compete Consul at the CDI's in Samorin (SVK), Sopot (POL), and Kunkiai (LTU) so he can get "good practice on this horse."
Justice Tara Vitasta Ganju's judgement is the third successive verdict of the Delhi High Court against EFI, functioning without a legitimate Executive Committee. In both other cases, EFI has always appealed the decision to lengthen the process and strain the opponent. 
Read the full article on Circle of Sport
Photos © Astrid Appels - private
Related Links
Scores: 2023 CDI Mumbai
Indian Short Listed Riders for 2023 Asian Games Team Selection
Pundir Qualifies for 2022 Asian Games at Second CDI Bangalore in India
India's Entry into the International Arena with First CDI in Bangalore