Hungary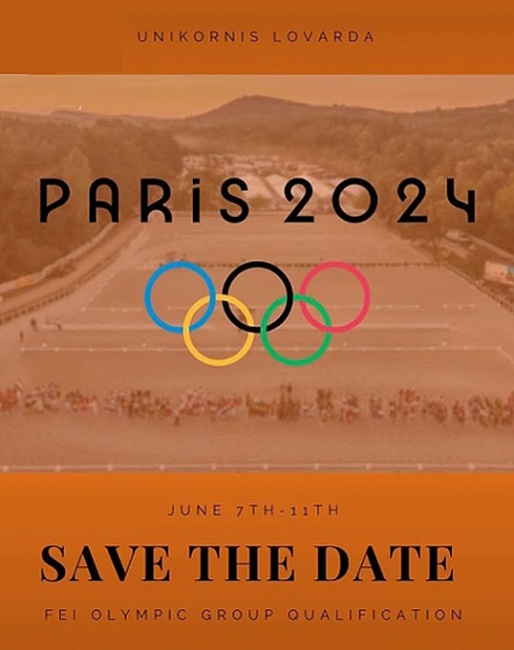 Hungary, Poland and Israel are meeting head-to-head in the Group C Olympic Team Qualifier at the 2023 CDIO Pilisjaszfalu in Hungary on 8 - 11 June 2023.
The team qualifiers soon come to an end with the Group C qualifier, the European Championships in Riesenbeck, and the Pan American Games in Santiago (CHI) as final opportunities this year to make it as a team.
Group C Olympic Team Qualifier
One team slot is up for grabs for the highest scoring team at the CDIO Pilisjaszfalu this weekend.  Group C covers Central and Eastern Europe as well as Central Asia, but the majority of these countries have no team of three Grand Prix level combinations, let alone a singular one. 
Only three teams are entered for the qualifier: Hungary, Poland, and Israel
Estonia's Olympian Dina Ellermann is not entered, leaving Grete Puvi alone to ride. Greece, Croatia, Latvia, Lithuania, Moldova, Slovakia, Slovian and Ukraine were not able to field teams but most have an individual competing. 
The results of the three highest scoring riders per team in the CDIO Grand Prix will be totalled to determine the team ranking. In case of equality of scores, the higher ranked team will be the one whose lowest classified Athlete (out of their best three (3) Athletes) has the best result. If still tied the same rule will be applied to the second lowest classified Athlete. If still tied, a draw will be held.
Hungary - Poland - Israel
The home nation Hungary is represented by four experienced international dressage riders: Benedek Pachl (on Donna Friderika), Csaba Szokola (on Enying), Aniko Losonczy (on Dior S) and Jazmin Yom-Tov (on either Hexagon's Grandville or Konfucius).
Poland can rely on routinier Zaneta Skowronska (Romantic P),  newcomers Marta Sobierakjska (Ultrablue de Massa), Magdalena Jura (Ron), and Mateusz Cichon (Herzregent). Surprisingly Beata Stremler and her internationally competed and rather consistently scoring Grand Prix horse FairPlay are absent from the team.
Israel was able to get a team together with American based Micah Deligdish flying in her brand new horse Handsome C and joining Gon Schult (on Bonnaquiqui), Amit Kubus (on Cupido), and Austrian based Nicola Ahorner (on Henderson). Their chef d'equipe is Luxembourg's 5* judge Christof Umbach. 
Who will be the eighth team to qualify for Paris? The die will be cast on Thursday 8 June 2023. Watch it live on YouTube and FEI TV (2pm local time).
Young at Heart
A rather young group of riders has gathered in Pilisjaszfalu for this Group C Olympic team qualifier.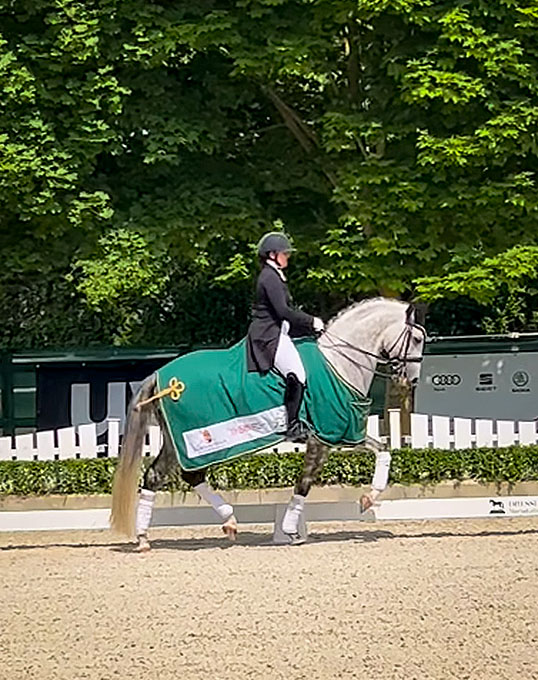 Hungarian Jazmin Yom-Tov, whose father Arie Yom Tov hosts this competition at his barn Stable Unikornis,  is the youngest member of the Hungarian team at just 21 years old, but she knows the venue as well as anyone and is determined to thrive in this high-pressure situation.
"Honestly, it's such a great feeling to take part in this Olympic qualifier in Hungary," she told FEI's Richard Mulligan in an interview. "Pilisjászfalu is the place where dressage all started for me. It would feel like I could complete the full circle, since Paris was always the goal. It's such a great opportunity for team Hungary and to have all the Hungarian supporters cheer us on is the cherry on top. I am well aware that I am young, but I feel honoured representing Hungary despite it. I was always in competition sports, so I'm used to the pressure, besides I think that a little extra adrenaline is what makes me fight for those seven minutes. That feeling for me is something I love. I can't really describe it."
Yom-Tov has entered her 2021 European U25 Championship ride Hexagon's Grandville, but is set to go with the younger Konfucious, an 8-year old grey Dutch warmblood, who only competed in his first-ever Grand Prix last month!
"If the pressure was not enough, I wanted to make it a little more exciting!" she said. "He is a risk that I want to take, because he has so many highlights – the way he holds himself going around in the arena, and the smoothness as he goes through most of the movements is really so special. I have ridden him since he was six, but we have owned him since he was three."
Related Links
Stable Unikornis Stages All Comprehensive Competition: CDI-W, FEI Nations Cup, Group C Olympic Team Qualifier, and CPEDI
EEF Resuscitates "Dressage Working Group" with New Board, Strong Interest in Central Europe
Asian Riders Rocket Up the FEI Olympic Group G Ranking List in Race for Two Paris Slots