Saddlery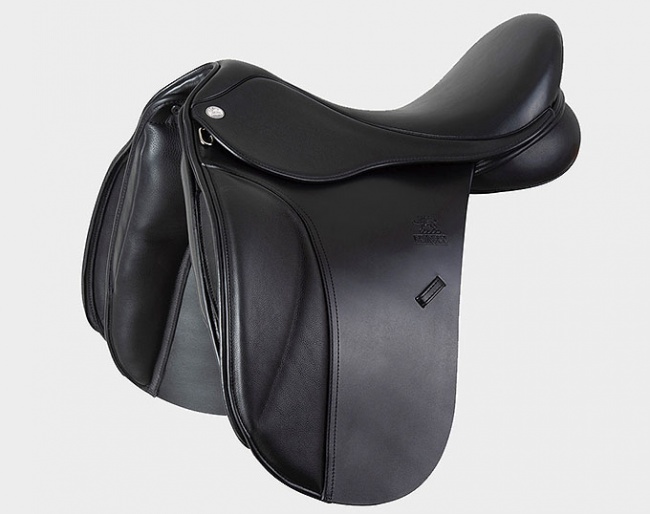 Fairfax Saddles has developed a dressage model specifically for all low wither conformations, regardless of width. It's not just super-wide cob types who have low withers and short backs, and so the slimline, compact panel on the Classic Low Wither Dressage offers great stability and works well on short coupled horses too.
The seat is a true dressage seat, designed to position the rider 'in' and close to the horse for a professional dressage feel.
Custom leg support can be achieved by adjusting the moveable block.
The Fairfax Classics are traditionally styled saddles but they still benefit from Fairfax's innovative design features.
Made in the UK using the finest English leather, they are flocked with pure wool and the panels are lined with shock-absorbing Prolite foam.
All Fairfax saddles have a changeable gullet bar and a choice of girthing options.
Available in 17" and 171/2" in black only
For more info and to find your local stockist, visit www.fairfaxsaddles.com
Related Links
New Classic Dressage with Moveable Block - Fairfax, the Choice of Charlotte Dujardin
Fairfax Classic Monoflap Dressage: Close Contact Saddle Handmade in England
Charlotte Dujardin Chooses the Fairfax World Class Saddle
Fairfax Saddles with Modified Knee Block Design for More Consistent Seat and Synchronicity with Horse's Movements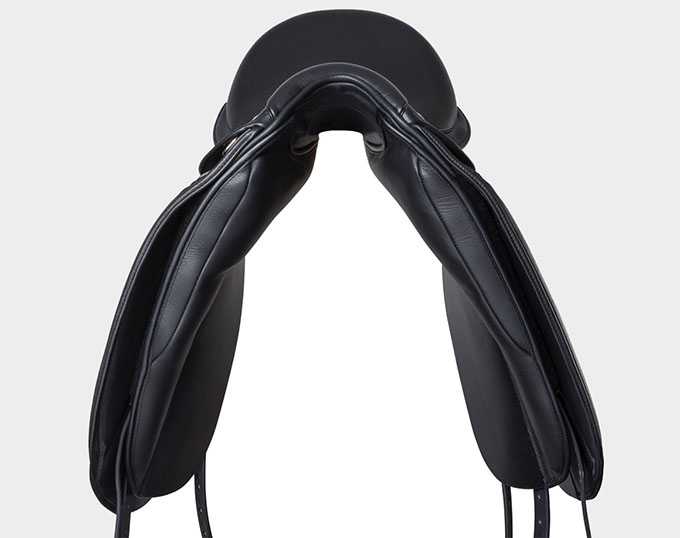 Low wither saddle for all conformations, regardless of width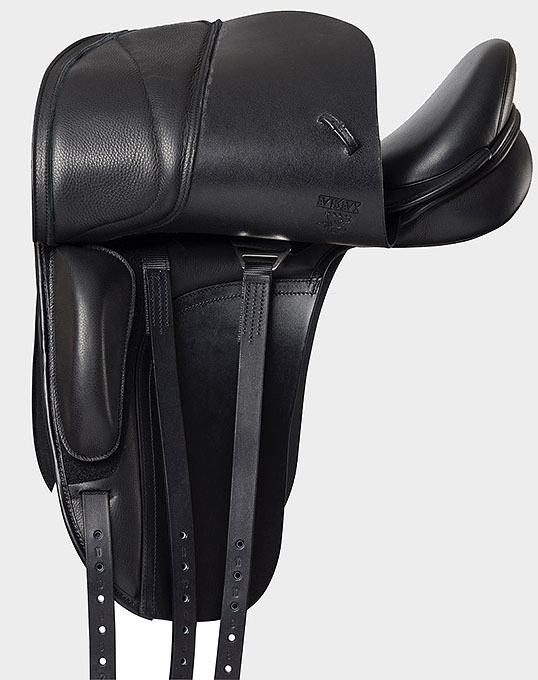 Custom leg support by adjusting the moveable block