Education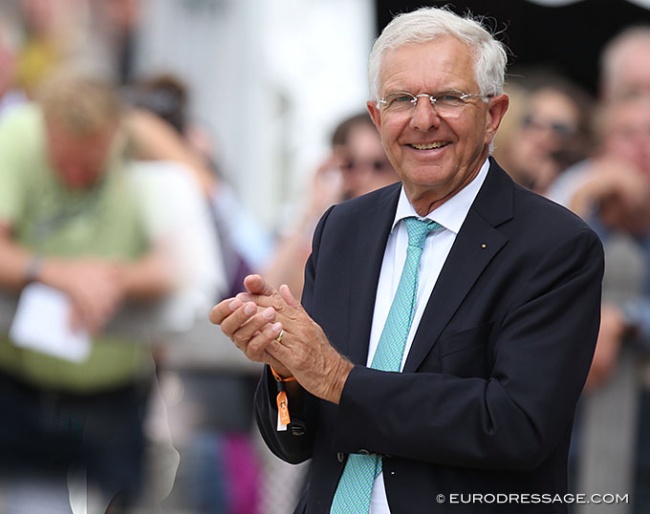 Dave Thind Offers a Course Recommended by Christoph Hess to Perfect the Rider's Seat
Dave Thind, a leading equestrian biomechanics authority, announces the last Dave Thind Method (DTM) introductory level seat training course of the year. ​A Good Seat Moves​ is an overall seat training course, with an emphasis on improving your sitting trot. It is​ a​n online course that is currently offered for a limited time 50% off promotion. Now only $199.
Riders of all levels can enjoy the complete 5 module online training course, as well as two group Q&A Live Zoom sessions, email access to Dave Thind for personal consultation, and more! ​A Good Seat Moves ​is a gentle, effective complement to any rider's training and fitness program. It can be done at your own pace and from the comfort of your own home. ​Never needing to exert themselves, students learn by playing with soft yet effective body awareness exercises, learning and rewiring their brains for new patterns of movement. These lessons chosen and taught by Dave are specially tailored DTM versions of Feldenkrais® Awareness Through Movement ® lessons.
German Master Christoph Hess, who is retired from his long-held position as Head of Education and Training at the German Equestrian Federation F.N., says of training horses, "The most important part of the training of a horse is the training of the rider's position. No rider is able to train a horse properly when they have not trained their seat. The rider has to learn to find the right position in the saddle; balanced and relaxed - and to be honest this is very difficult."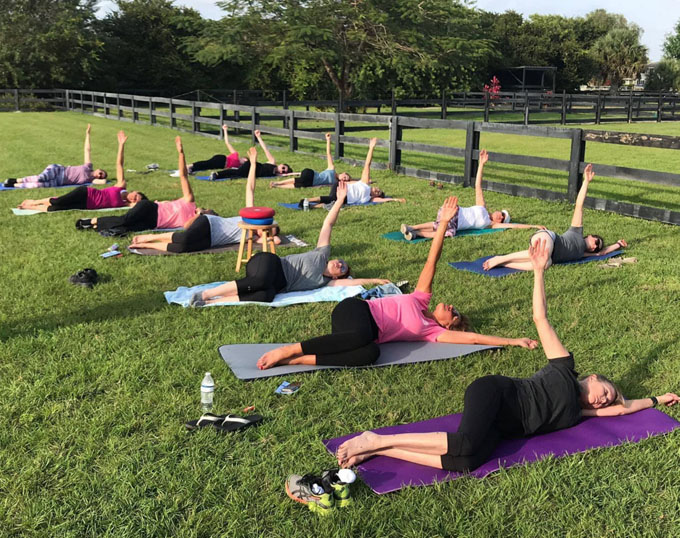 "Dave is an expert on schooling riders. He is brilliant in teaching the correct rider's position in a friendly and positive way and his students have good positions in the saddle - he himself also! I suggest that many of us should use the opportunity to train with Dave. Dave's training will make you happy and especially your horses happy. A smooth sitting rider who is swinging into the horses' movements is a horseman/horsewoman. This is important for the welfare of the horse. The better the rider's position the happier the horse - and Dave helps his clients achieve good positions," continued Hess who is a current F.N. Educational Ambassador.
Riders who wish to get started are encouraged to set 50-min aside and try a free class centered around the back and hips. The class was presented in the recent "Two Spines Together" webinar with Dr. Suzan Oakley (click link for video).​ Please note that these subtle body awareness classes require not being disturbed while doing them in order for them to be effective (phones, pets and other distractions should be minimized).
Those interested in purchasing the class at the current special offer should visit: https://www.davethindmethod.com/copy-of-online-courses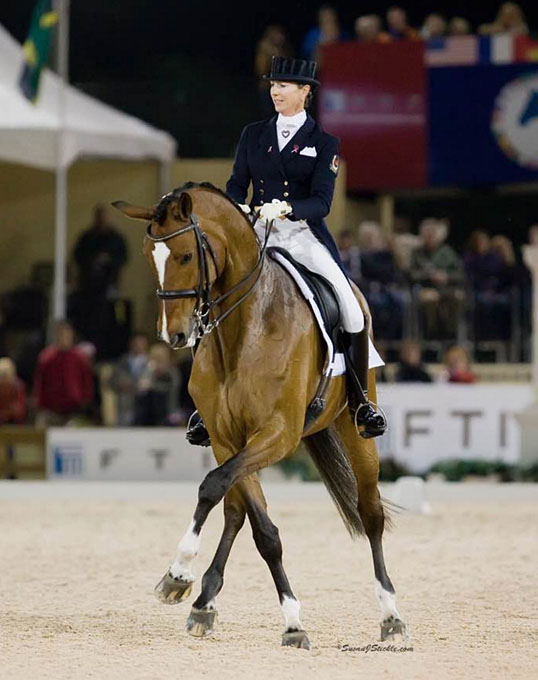 During the course riders will learn:
-How to unlock their hips and swing with their back
-How to filter and redirect their horse's movement
-How to fine tune their aids for bending lines and lateral work
-How to achieve a long supple spine
-How to notice and regulate their emotions when riding and confidently find uprightness from within -There is also a SPECIAL BONUS course to improve your seat
The Dave Thind Method is recommended by Olympians, Olympic Team Trainers, National Champions and Adult Amateurs alike. The bio-mechanically sound advice is approved by equestrians that are Medical Doctors, Chiropractors, Osteopaths, Feldenkrais Practitioners & Veterinarians.
Canadian Team Rider (WEG and PAG) and Colombian Team Trainer ​Shannon Lee Dueck states, "I have just loved working with Dave Thind. The subtle adjustments of the riders body really help."
About Dave Thind
Born in Canada and trained in Germany, Dave Thind makes his home in Walpole, Massachusetts, as owner of Aspire Farm since 2013. Thind has himself competed at the Grand Prix level in dressage and jumping. He is a noted equestrian biomechanics authority, with several published articles and appearances as an expert guest or lecturer to his credit. He received his German 'Trainer A' license in 2007 with a nearly perfect score awarded to him from the German National Federation. He holds an International Trainer Passport Level III. After a four year long education and certification, Dave is a Guild Certified Feldenkrais​®​ Practitioner. This means that Dave is able to teach Feldenkrais​® ​Awareness Through Movement​® ​(ATM​®) ​and hands on Functional Integration​® (​FI​®)​ lessons.
Related Links
Two Spines Together: Biomechanics Specialist Dave Thind to Host Online Talk with Suzan Oakley, DVM
Dave Thind Method 'Improve Your Riding From Home' Series Begins Monday
Free Webinar "The Classical Seat" with Dave Thind, Johan Zagers and Charlotte Jorst
New, At-Home Dressage Seat Training Course with German Certified Trainer and Biomechanics Expert Dave Thind