Germany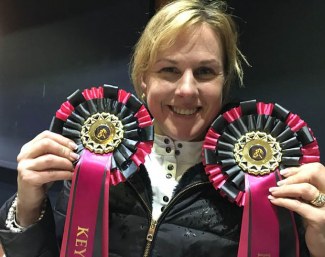 The second wave of the corona pandemic continues to have its impact on the 2021 equestrian competition year with more spring and summer shows getting cancelled or held in different formats. 
Keysoe Cancelled
In Great Britain a total lockdown is still in place with people forbidden to travel and all colleges, primary and secondary schools only open for vulnerable children and the children of critical workers. All other children are being home schooled until 8 March at the earliest. The CDI Keysoe on 19 - 21 March has been cancelled.
" An enormous amount of effort has gone into trying to ensure the show could run, but the lockdown restrictions and ongoing uncertainty has made it extremely difficult to plan an event so soon in the calendar," said British Dressage.
Keysoe owner Sarah Stoute commented; "Since we took ownership of Keysoe in late 2020, we've worked hard on improving the site and we will be making significant investments to make it the ultimate competition and training venue. However, with lockdown restrictions in place since the end of December, we haven't been able to run any activity so far this year. The extensive planning required for this event and our commitment to delivering a high end competition experience just make the show unviable. Cancelling was not a decision that we've made lightly, but ultimately we know that it's in everyone's best interests at this time. Making Keysoe into the UK's premier venue is our primary focus and we look forward to our existing and new clients joining us on that journey. There's still plenty to come in the future and we look forward to sharing our plans with you all soon."
Across Europe
The CDI Cascais in Portugal, scheduled for 26 - 28 February 2021, has been cancelled. 
Also CDI Camarma de Esteruelas on 2 - 4 April 2021 has been removed from the calendar. 
The brand new CDI in Schaijk, The Netherlands, is also a no-go. This was supposed to take place on 22 - 25 April 2021.
One of the most liked and celebrated competitions, the CDI Fritzens organized by the Swarovski family, will not take place in 2021. This show was set for 18 - 20 June 2021.
German Cancellations
The 4* CDI in Leipzig, which was set for 18 - 21 March 2021, is off the calendar
The Pferd International Munich will take place in 2021 but they have split the event up over two weekends.  The dressage riders compete on 13 - 16 May and the jumpers go on 27 - 30 May. 
The Turnier der Sieger in Munster, a big national show jumping and dressage competition annually held in August, has been cancelled today. The event is only a national competition but always attracts the big names of German equestrian sport. 
Related Links
2020 CDI-W London at the Olympia Horse Show Cancelled due to Corona
Corona Cancellations: Amsterdam, Nice, Munich indoors
Corona Cancellation: 2020 CDI Exloo Scratched from the Calendar