Sweden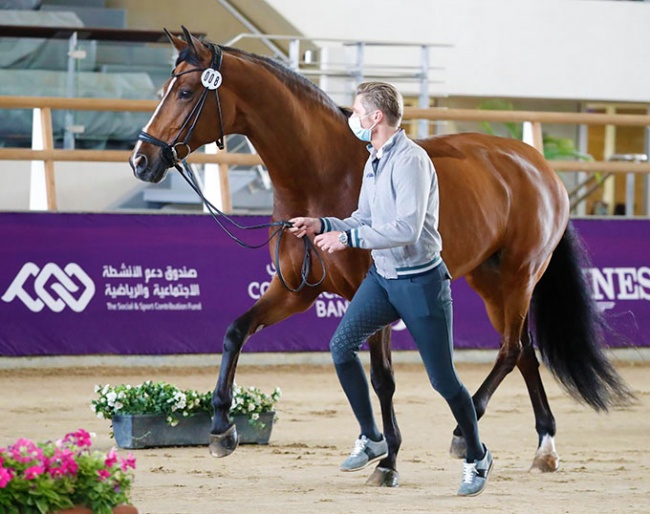 Patrik Kittel and his number one ride Well Done de la Roche CMF, one of the favourites for the victory at the 2021 CDI 5* in Doha, Qatar, have withdrawn from competition. 
Kittel announced the news on his social media. 
"Welly might have eaten contaminated food before she left, there is a very small risk it would show up if tested, but clean sport and the safety of my horse has the highest priority," he stated. "and even if she is in the shape of her life .. I will always choose my horses before anything."
The pair had passed the vet check but will not appear in the Grand Prix today.
Star Field in Doha
Due to the absence of a choice in competitions in Europe, Doha was able to attract a major cast for this year's edition.
Often the top of the bill riders refrain from the journey by plane, although over the years Doha has been able to attract several all stars depending on the their European schedule. Doha often coincides with or is close to the CDI Dortmund and CDI-W 's Hertogenbosch, for instance. 
 This year the lure of the sun, the feeling of a holiday after a year of lockdown, and the all-expenses paid trip convinced more riders than ever to make the journey to the Middle East.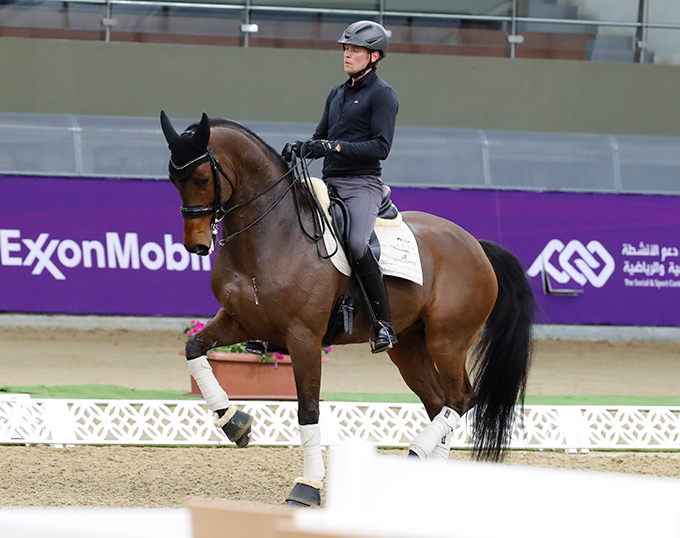 Nineteen riders were entered for the 5*, 18 will compete in the Grand Prix today 26 February 2021.
Especially Germany has a strong delegation present in Doha with three squad listed riders: Dorothee Schneider on Faustus, Jessica von Bredow-Werndl on Zaire E and Helen Langehanenberg will be riding her final show on the 19-year old Damsey far away from home.
Other top scoring pairs are Finnish Henri Ruoste with Kontestro DB, French Morgan Barbancon with Sir Donnerhall II and Nicolas Wagner makes his return to the arena with Quater Back Junior.  In addition several rising Grand Prix horses, such as Fenix de Tineo, Ichi and Fogo de Lyw are there for mileage, amongst others.
The full starters list for the GP can be viewed here.
Related Links
Werth and Don Johnson Win 2017 CDI Doha Grand Prix
Kittel and Oppenheimer Wrap Up Dressage Classes at 2016 CDI Doha
Patrik Kittel Wins 2016 CDI Doha Grand Prix, Reynolds Back in Olympic Race
2016 CDI 5* Doha Boasting Top Field of Competitors and 160,000 Euro Purse
Silvia Rizzo Gets Nod of Appreciation from Fashion King Valentino at 2015 CDI Doha
2015 CDI 5* Doha Offers Next Level Show Experience for the Elite Dressage Rider
Zu Sayn-Wittgenstein Sweeps 2014 CDI Doha For Second Consecutive Year
Zu Sayn-Wittgenstein Ends Winter Break with Grand Prix Win at Sunny 2013 CDI Doha