Russia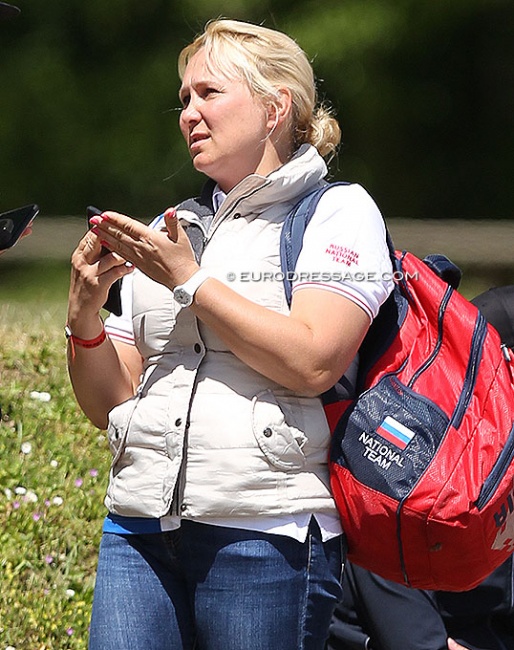 The Russian equestrian federation sees its team for the 2021 European Dressage Championships in Hagen altered last minute. One team member has pulled out and a reserve has been called up. 
Team for Hagen
Only one of Russia's three Olympic team riders has been re-nominated on the team for the 2021 European Dressage Championships in Hagen: long-time fixture Inessa Merkulova on Mister X.
Announced to be joining her in Hagen were Marina Aframeeva, Maria Shuvalova and Maria Klementieva.
Russia competed under the ROC (Russian Olympic Committee) flag at the 2021 Tokyo Olympics due to the WADA ban. In Tokyo its team of three finished 12th out of 15 competing nations and did not make it to the team finals with the best eight in the Grand Prix Special.
According to Prokoni.ru the potential reserves for Hagen are Olympic team riders Aleksandra Maksakova and Tatiana Kosterina, as well as Olympic short listed Irina Zakhrabekova. The latter confirmed that she did not want to be considered for team selection this year.
On 2 September 2021, Maria Klementieva announced that she will not be riding Doctor Wendall MF in Hagen  as her son, who stayed in Moscow, got infected with COVID-19. The team rookie decided to join her family at home instead. Maria is trained by Ukrainian Inna Tzydrenkova.
National Shows in Germany
Since Tokyo, Merkulova and Aframeeva have been out competing at a national show in Germany. At the CDN Wingst-Dobrock on 21 August, Aframeeva scored 67.467% on Arums and 66,676% on Upgrade, while Merkulova got 67.000% with Mister X. The next day, Aframeeva on Arums posted 65.049% while Merkulova on Mister X got 65.025% in the S*** class.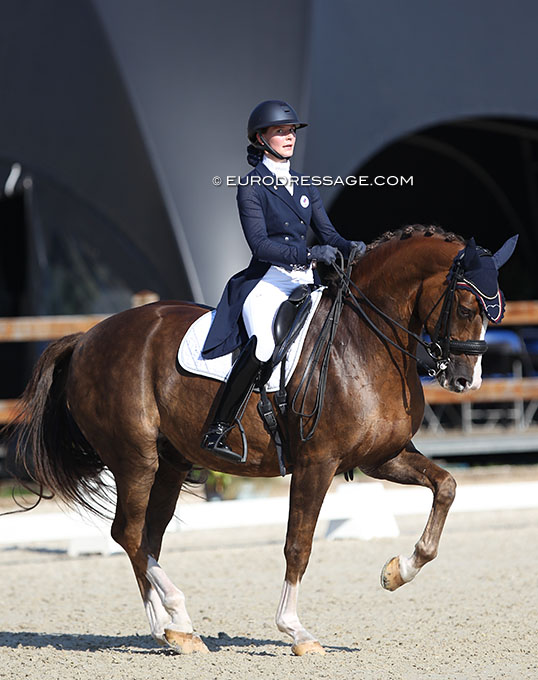 Tokyo Olympian Aleksandra Maksakova, who was listed as a reserve for Hagen, also took out her ride Bojengels to prove form between Tokyo and Hagen. She competed at a local show in Würselen, a home show hosted by her trainer Johannes Rueben, on 28 August 2021 and posted 69.35% for the victory. Today, she posted 66.978% at the CDI Grote Brogel in Belgium, where she placed 6th. 
ROC team rider Kosterina and ROC reserve Shuvalova seem to have been resting their horses in preparation of Hagen. 
Maksakova Substitutes
Maksakova confirmed to Eurodressage that she has been called up as a reserve rider to fill in Klementieva's spot.
Ferdi Eilberg is Russia's team trainer. Former international Grand Prix rider Alexandra Korelova is team captain. 
Photos © Astrid Appels
Related Links
Eurodressage Coverage of the European Dressage Championships - U25/Seniors
Maria Klementieva Out of Olympic Race for Russian Team Spot
Russian Long List for 2021 Olympic Games in Tokyo Set
Russian Dressage Squads for 2021 Announced, New Dressage Committee Appointed