F.O.C.U.S.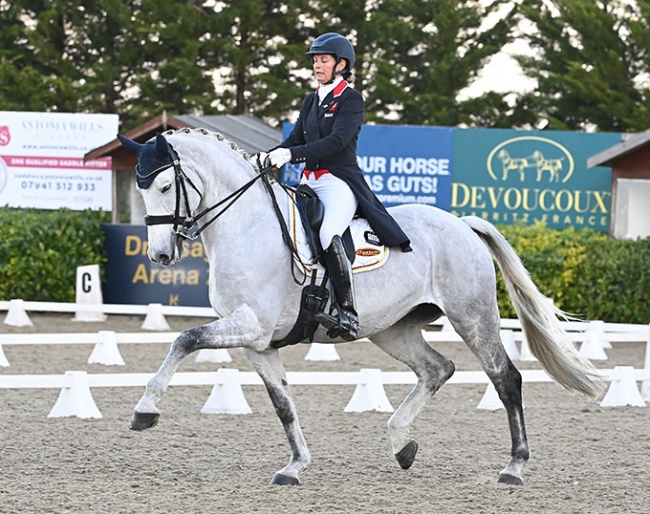 2021 has been an all-action year for the Elite Dressage team with recent results putting the final touches on an exciting season.
Success in Sport
Anna Ross and Habouche, the exciting 9-year old mare scored 76.6% in her debut Grand Prix following two wins on the middle tour at the High Profile show at Keysoe International UK.
As with all of Elite's competition mares, 'Holly' has combined competing and breeding. Anna admits that the talented Ampere x Sydney mare is not an easy breeder and credits the 'brilliance' of their Equus stud vet, Irma Rosati, that she gets pregnant at all. With careful veterinary supervision, Holly has an impressive five offspring growing up at the neighbouring Newton Stud. With an eye to the future head rider Beth Bainbridge, who won the Inter 1 Freestyle at Le Mans CDI with her in the autumn will own one of the 3 foals next year.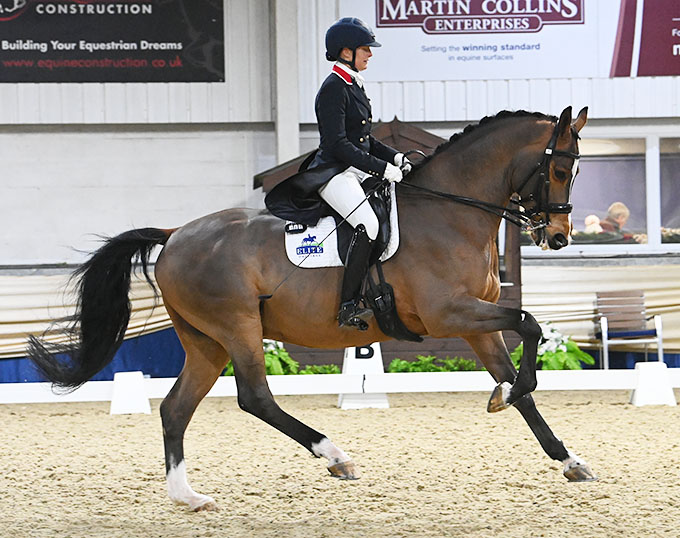 Anna was delighted that Beverly Brown's and her own Delgado stepped up to the Grand Prix Special to come second at Keysoe in his first test for two years. The only horse 'not for sale' at Elite Dressage is the big affable gelding by Uphill who is the apple of Anna's eye.
"He's my heart horse and ridiculously spoilt. I do all the demos with him as he will stand on a loose rein in the arena then pick up and do 15 one tempi's for an 8, and then nod off again. He's just a dude!"
Juggling Competition and Breeding
Juggling competing and breeding from the top mares is not for the faint-hearted and requires careful logistics and a healthy dose of pragmatism.
"We manage it pretty well, but Irish international rider Alex Baker nearly missed one young horse class," admitted Anna. "The stewards were asking us 'where is Tiger' and a perplexed when 'ovulating' was the answer - but they made it just in time to win and a De Niro pregnancy followed "
Devon hacks can also be more colourful than most and often include pit stops for 'flushing' the sports mares and then riding home after.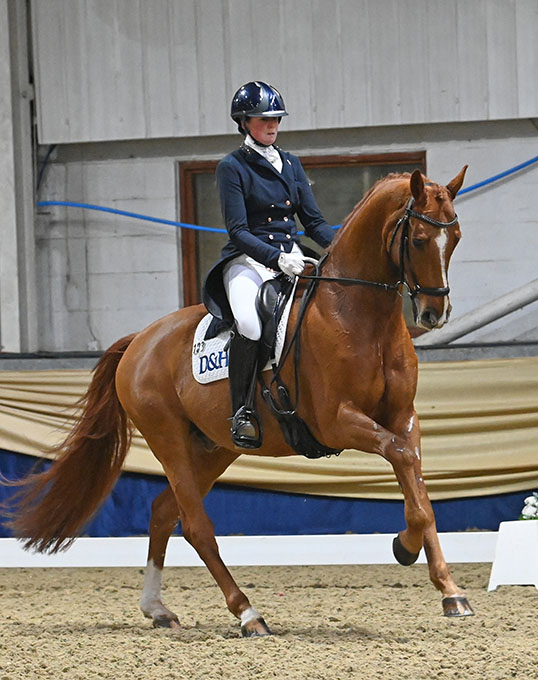 Ensuring all the staff team have one 'own horse' so they can compete at the highest levels enables the business to confidently sell their brightest stars. International Grand Prix mare Newton Domino (De Niro x Rubinstein) who was second in the Grand Prix Freestyle at Le Mans CDI has now been sold, as has the British Five-year-old Champion Newton Tiger (First Choice x Sandro Hit) but 10 embryo transfer foals are expected from these mares next year.
Moving on Up
Beth will now move her horse, Quatermagic (by Quaterhall x Worldly) up to Grand Prix having scored 71% at Inter 2 recently. Alex was selected for the senior team at the European Championships with Dutchman (by Jazz) in 2021 before a last-minute minor injury ruled them out, her sights are now set on the World Championships in 2022.
"It's important prospective buyers are aware we will sell our top horses and their offspring," said Anna. "Although it's sad to say goodbye, the team have reason to be optimistic as the blow is softened by our exciting breeding program. A daughter of double world champion Woodlander Farouche by Valverde, the 2018 foal Champion For Flight (by For Romance x Johnson) and a Stedinger son of Newton Domino will contest four-year classes next year. Knowing we have over 40 foals due and fields full of youngsters, keeps us motivated."
International Riders Buy at Elite Dressage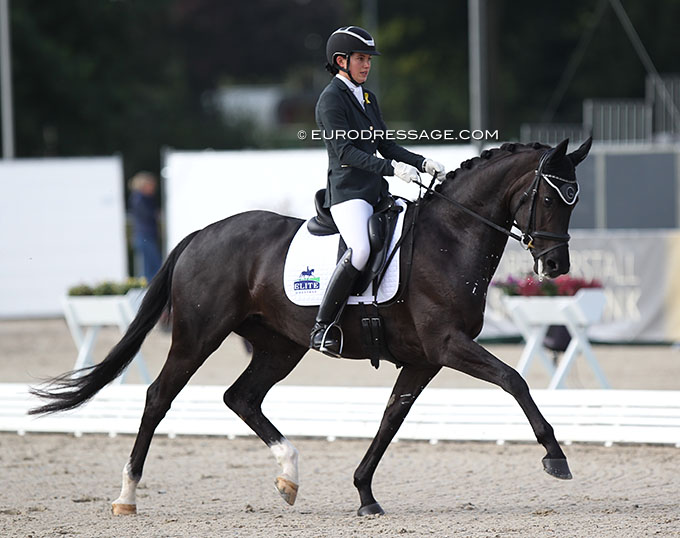 Newton Tiger's first foal by Damaschino was snapped up by international Grand Prix competitor Alice Oppenheimer from the successful Headmore Stud and her colt by Rotspon sold immediately as a stallion prospect.
"We are proud that international riders buy from us," said Anna. "With Brexit making imports to the UK more expensive, many savvy U25 riders have also invested in our youngstock so there will be plenty to cheer for in the future."
Anna and the Elite team are making some bold bets by selling their most successful competition rides, but they have faith in their breeding programme and the talent of their team to train the future. This small part of Devon is making big waves.
For more information, visit www.elitedressagehorses.co.uk or on Facebook and Instagram.
-- press release - Photos © Kevin Sparrow - Astrid Appels
Related Links
Teamwork Makes The Dream Work for Elite Dressage at 2021 CDI Le Mans
Organising Three Championships in Two Weeks at Anna Ross's Elite Dressage sales stables in the UK
Teamwork made the Dream work for the Elite Dressage Team at 2021 CDI Wellington
British Breeders Braving Brexit
Elite Dressage and Newton Stud Join to Create Horsey Heaven in Mid Devon