FEI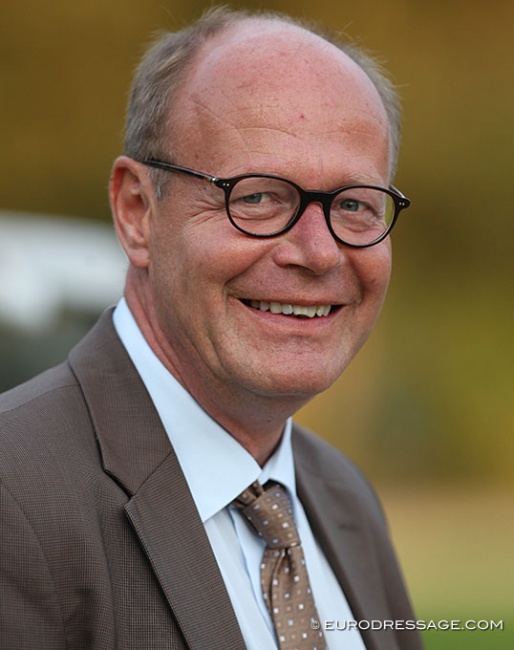 The FEI has announced the ground jury that will officiate at the 2022 World Cup Finals in Leipzig, Germany, on 6 - 10 April 2022. 
The 2021-2022 FEI World Cup season is in full swing, even though no less than four Western European League qualifiers have already been cancelled due to Covid restrictions (Stuttgart, Salzburg, Mechelen, Amsterdam). 
The Finals will be hosted in Leipzig, where the 2013 edition took place as well.
The ground jury for the 2022 World Cup Finals includes
Henning Lehrmann GER (president)
Michael Osinski USA
Kurt Christensen DEN
Isabelle Judet FRA
Clive Halsall GBR
Annette Fransen Iacobaeus SWE
Eddy de Wolff van Westerrode NED
The first reserve judge is Christof Umbach (LUX), the second reserve is Francisco Guerra (ESP). 
Carlos Lopes (POR) will serve as foreign technical delegate, while Jacques van Daele (BEL) is the chief steward. 
The Judging Supervisory Panel will be working in Leipzig with David Hunt (GBR), Linda Zang (USA) and Henk van Bergen (NED) as members. 
Related Links
Eurodressage coverage of the 2022 World Cup Finals
2022 CDI-W Amsterdam Cancelled, Fourth World Cup Qualifier Called Off for 2021-2022
2021 CDI Frankfurt Cancelled - German Piaff, Burgpokal and Louisdor Cup Finals to Kronberg
2021 CDI-W Mechelen Cancelled
2021 CDI-W Stuttgart Cancelled