The Netherlands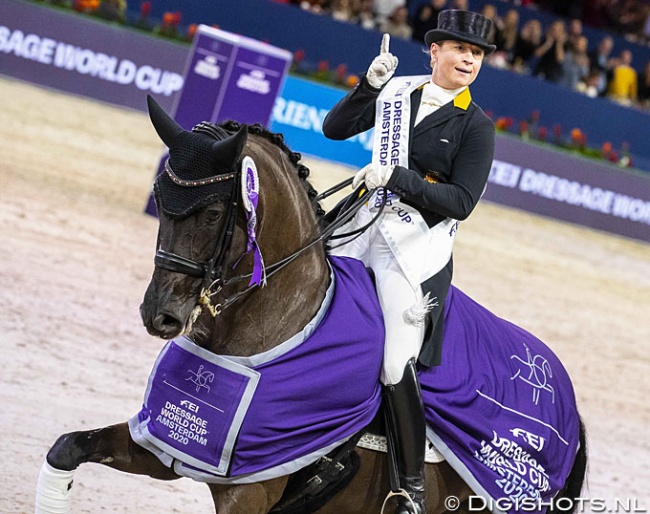 The organizers of Jumping Amsterdam, which stages a Western European League World Cup qualifier in The Netherlands on 27 - 30 January 2022, have called off their event.
The Dutch government has called out a strict lockdown of four weeks with all non-essential shops and restaurants closed until 15 January 2022.
"Unfortunately, following the announcement of new and stricter Covid-19 sanitary restrictions, the organization has been left with no choice but to move the 2022 edition to January 2023," Jumping Amsterdam stated. 
"This decision is very difficult for us," says Irene Verheul, Sporting director responsible for Jumping Amsterdam. "The ticket sales has never been better, the hospitality was completely sold out and sponsors have been committed to Jumping Amsterdam for years. It is unbelievable that for the second year in a row, we have to move Jumping Amsterdam. Every possible scenario has been discussed, but unfortunately with the current measures and the uncertainty about the period after that, it is simply not possible."
Paul Riemens, CEO of the RAI Amsterdam and chairman of the board of Jumping Amsterdam, added, "having to postpone Jumping Amsterdam for the second year in a row is terrible. In order to guarantee the long-term continuity of Jumping Amsterdam, we could not wait any longer with this decision."
This is already the fourth Western European League World Cup qualifier in the 2021-2022 season that has been cancelled in Europe: Stuttgart, Salzburg, and Mechelen preceded. Also the CDI Dortmund and CDI Frankfurt could not take place this winter due to covid regulations in Germany. 
Photo © Digishots
Related Links
Corona Cancellations: Amsterdam, Nice, Munich indoors
2021 CDI Frankfurt Cancelled - German Piaff, Burgpokal and Louisdor Cup Finals to Kronberg
2021 CDI-W Mechelen Cancelled
2021 CDI-W Stuttgart Cancelled
2021 CDI Dortmund Cancelled